Marine Biology Degree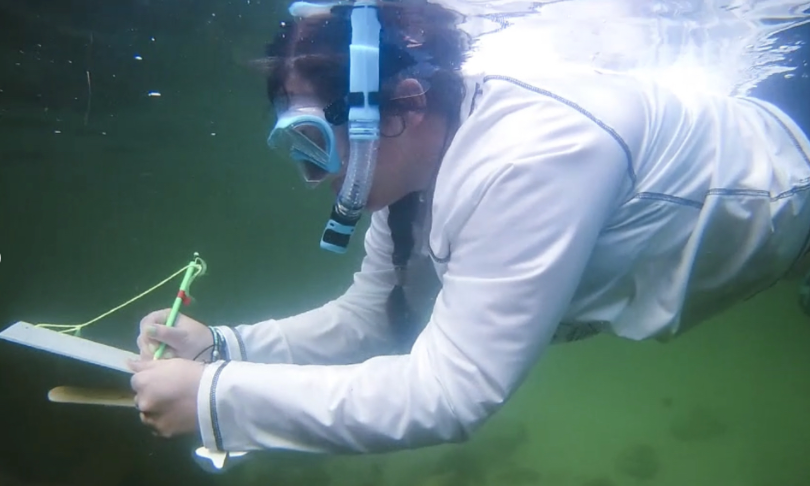 Collecting Data
One of our students snorkeling during a class at Dauphin Island Sea Laboratory. She is collecting behavioral data on damselfish.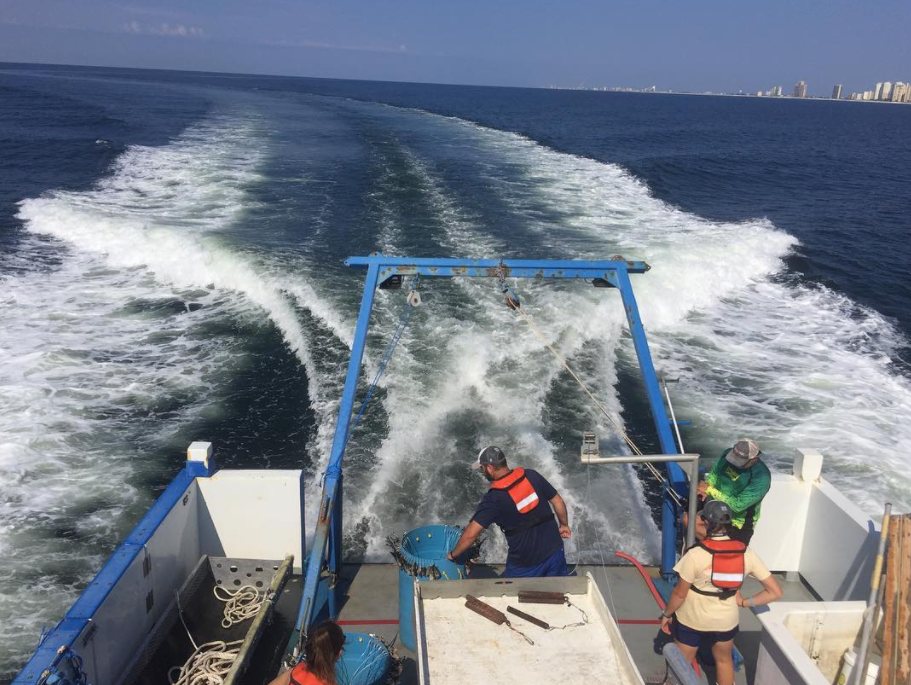 Catching Sharks
One of the many adventures that students down at DISL will have is long-lining, catching sharks with a long fishing line. This photo was taken off the coast of Gulf Shores, AL.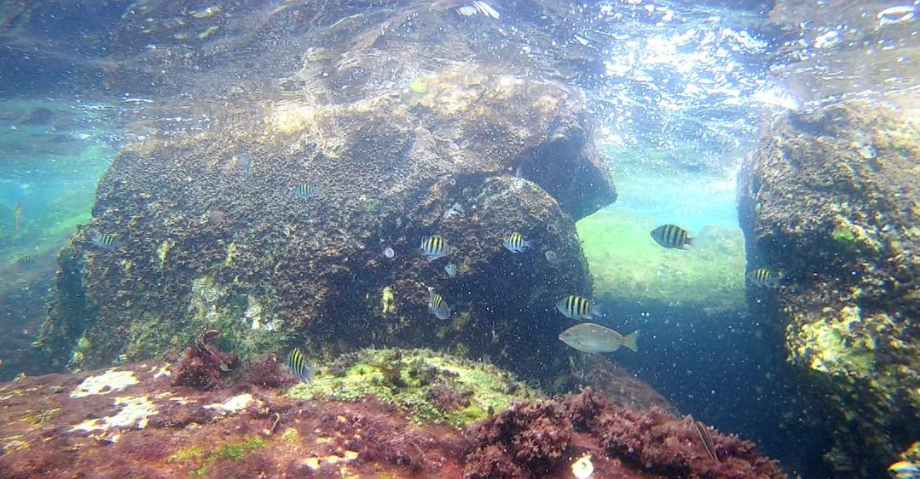 Reef near St. Andrews
Another adventure is snorkeling at a reef off St. Andrews, Florida.

The marine biology major is designed for students who wish to prepare for positions in the area of marine or aquatic biology or who plan to pursue Master's degrees or Ph.D.s in these fields. The standard courses for the major are offered on the university campus, with specialized courses, such as Marine Botany, Marine Vertebrate Zoology, Marine Invertebrate Zoology, and Marine Ecology, being taken on site at the Dauphin Island Sea Laboratory (DISL) near Mobile, Alabama. Students interested in this major should consult early with our DISL Liaison (Dr. Emily Kasl) concerning courses, prerequisites, special arrangements, and additional costs. Requirements for the major include a minor in chemistry and additional coursework in mathematics through Calculus and physics.
Students who earn Bachelor's degree in marine biology can find employment in the field, but if you wish to advance your career, you will need additional education (Master's or Ph.D.).

Forms:
Get Started Today – Request Information
Loading...