Biology Degree - Professional Option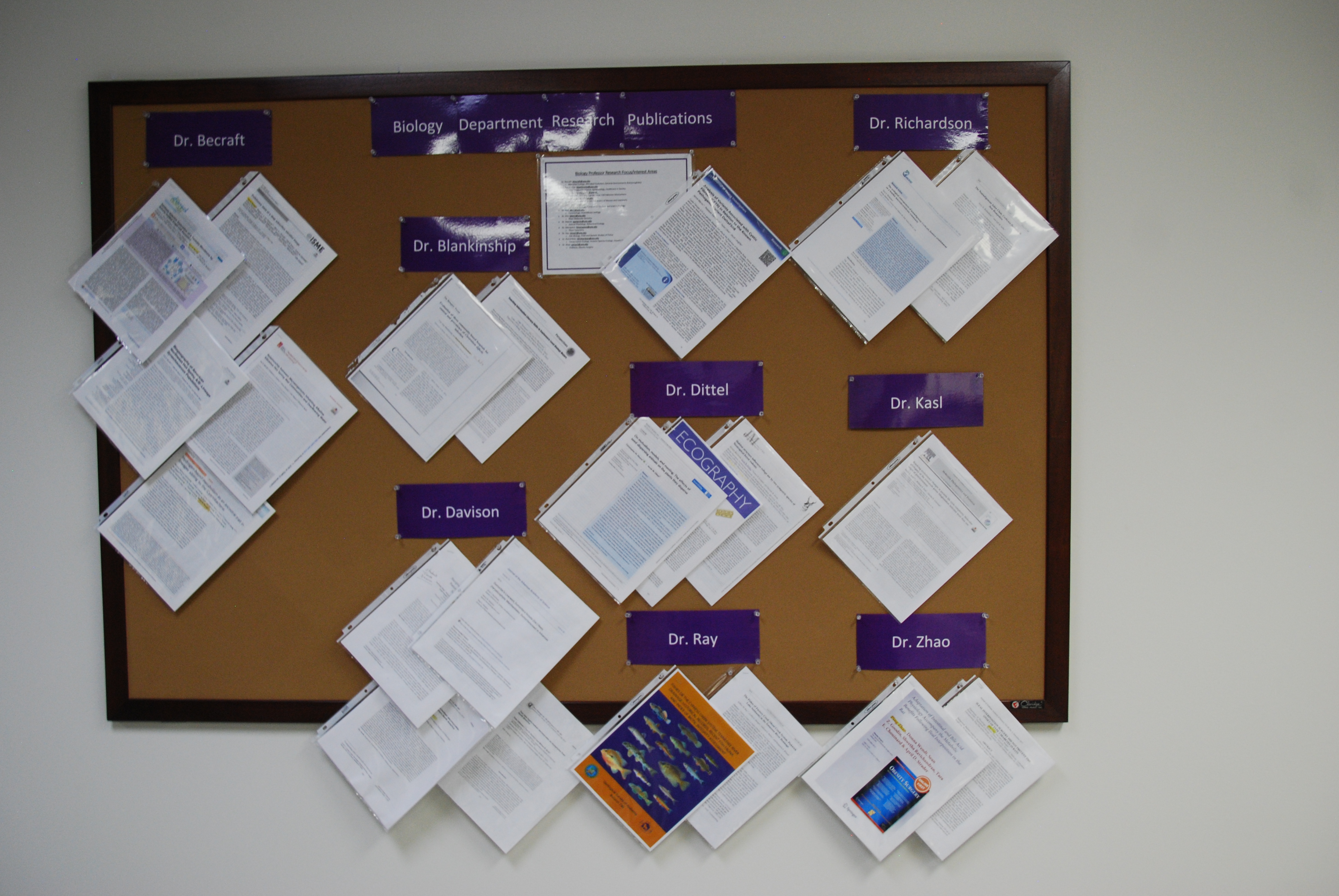 Faculty Publications
Come see our latest publications from our faculty.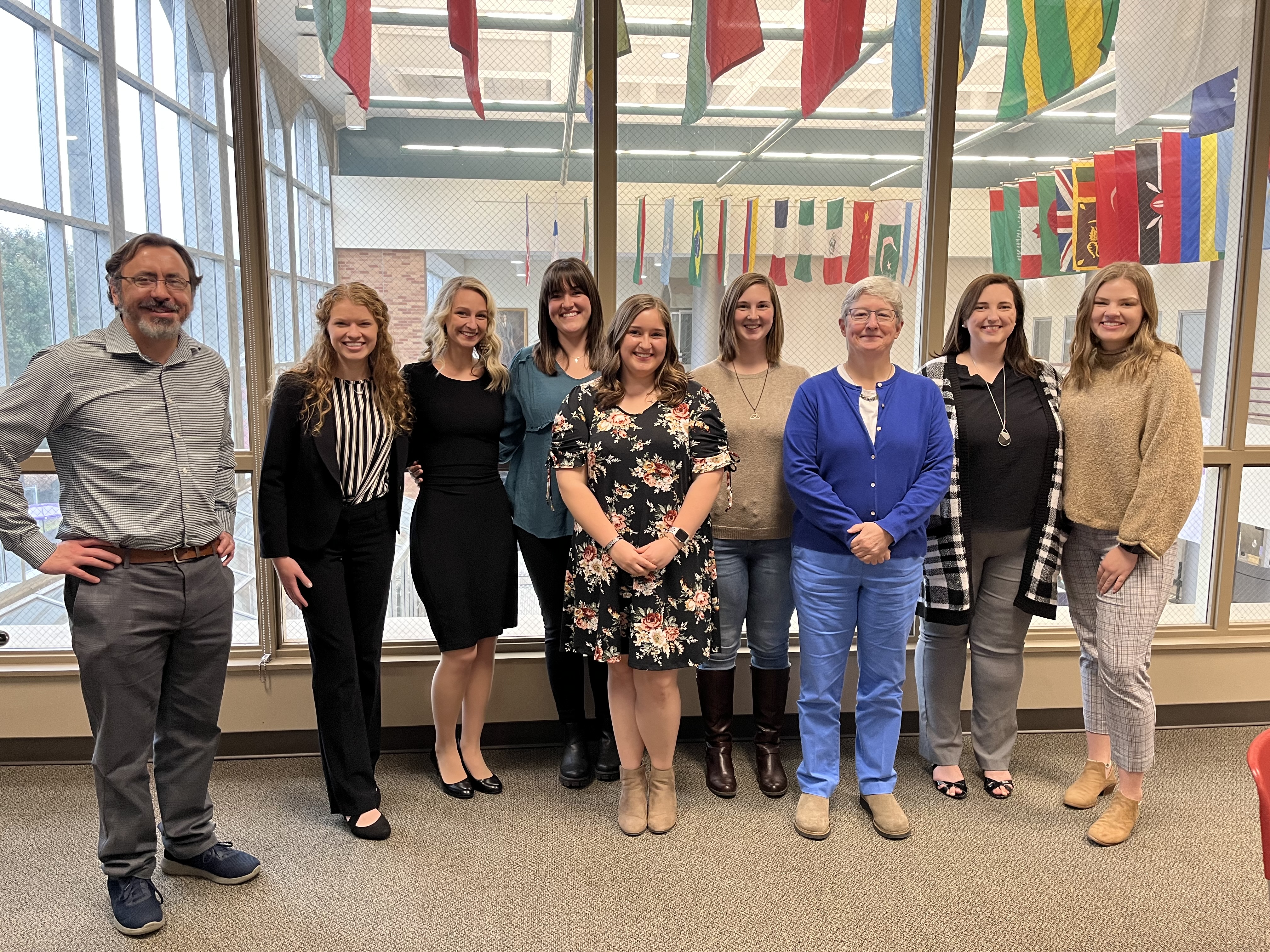 History of Women in Science talk
In November 2021, President Emeritus William Cale gave a talk about the history of women in science. It was a great way to help usher in the Year of the Woman at UNA!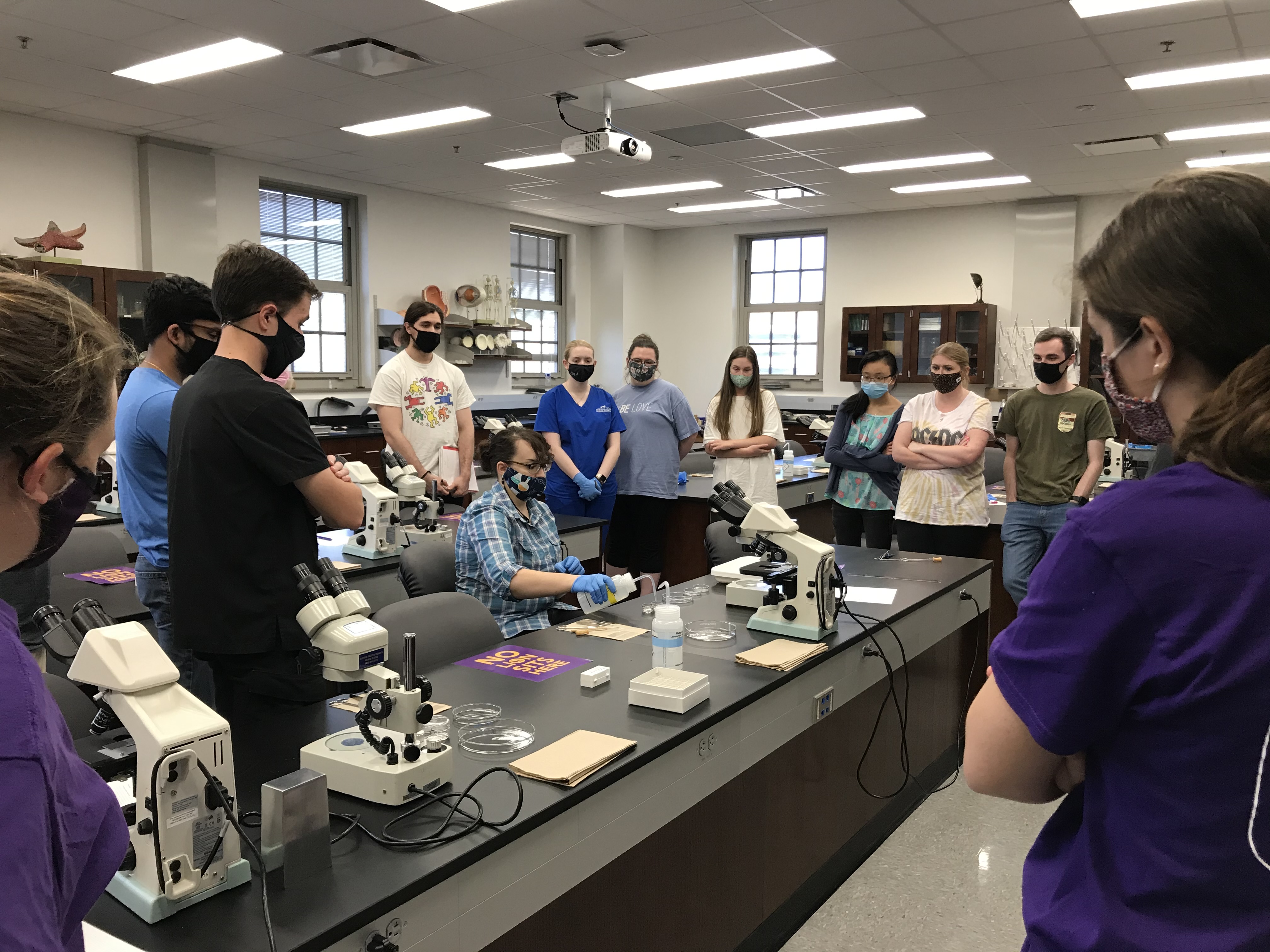 Show Me Those Worms!
Dr. Kasl demonstrates how to dissect fish for her Parasitology class as interested students watch.

The professional biology option is designed for students who are interested in pursuing graduate study to earn a Master's degree or Ph.D. or through research and technical areas at the baccalaureate level. This major is also excellent preparation for students wanting to be competitive for admission to health professions school. Starting in fall 2023, this option no longer requires a minor in chemistry, but does require additional course work in mathematics through Calculus and physics. 

Forms for students in catalog year beginning in fall 2023:
Forms for students in catalog years prior to 2023-2024: