UNA Giving Day
Save the Date for UNA Giving Day 2019!
Tuesday, March 5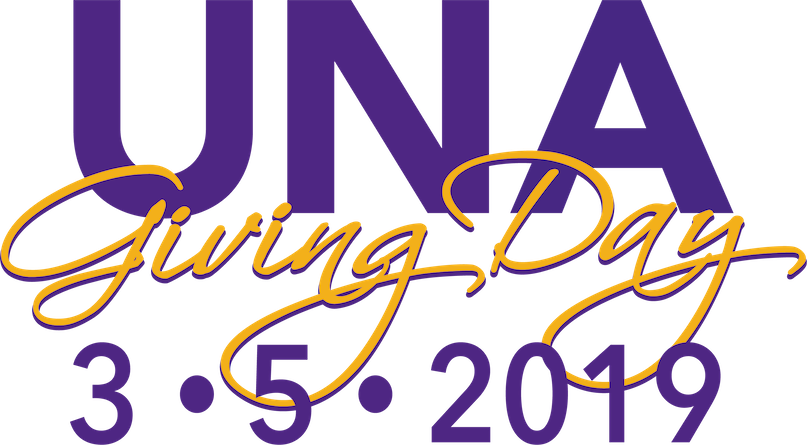 UNA Day of Giving Begins in:
#DayOfGiving is a day dedicated to giving back and YOU will have 24 hours to make a difference at UNA. On this day, you can give online and share your pride with alumni and friends.