Inside-Out Program
The Inside-Out Prison Exchange Program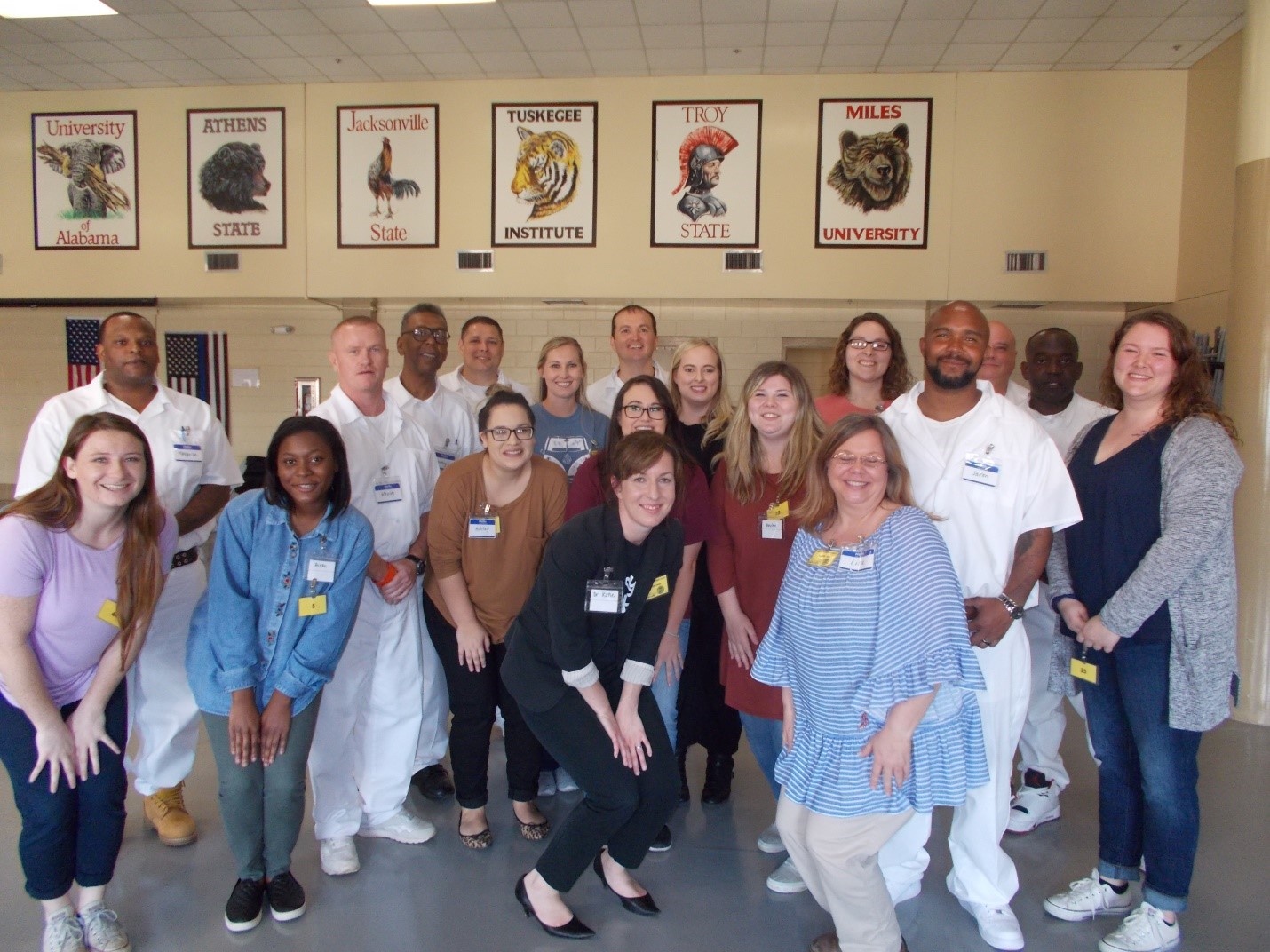 UNA/Limestone Correctional Facility
The Inside-Out Prison Exchange Program is based on the belief that our society is strengthened when higher education is made widely accessible and allows participants to encounter each other as equals, often across profound social barriers. The practice of bringing incarcerated ("inside") and non-incarcerated ("outside") people together for engaged and informed dialogue allows for transformative learning experiences that invite participants to take leadership in addressing crime, justice, and other issues of social concern. 
Interested students must complete an application and an interview.  The application form can be found at this link.
Contact Dr. Katie Owens-Murphy (kowensmurphy@una.edu) if you are interested in this program.
The Inside-Out Headquarters Page can be found here