Political Science
The Political Science Program offers a program of study that leads to the Bachelors of Science or the Bachelor of Arts degree.  We additionally offer minors in International Political Studies, Legal Studies, Political Science, and Public Administration.  The Political Science Program is designed to prepare students for graduate study in law, government, politics, or policy and for careers in federal, state, and local government, including municipal and private planning agencies.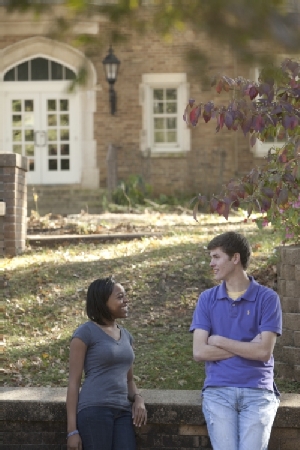 UNA Political Science graduates readily get accepted to law schools and graduate programs in political science, policy, and public administration. Our alums have taken jobs at various levels of government, in the non-profit sector, and are well represented in management positions in the private sector. 
The Political Science Major is a thirty six hour program that has six required courses:
PS 241 - United States Government and Politics
PS 244 - Public Policy and Administration
PS 301 - Political Science Scope and Research
PS 302 - Comparative Politics
PS 303 - World Politics
PS 304 - Political Theory
Students can then choose among a wide array of political science courses to fill out their major.  Political science students can also design their curriculum around their interests including American politics and institutions, comparative politics, international relations, public policy and public administration, and political theory. 
Program Requirements