Recording Studio Facilities

The DEI Recording Studio
The DEI Recording Studio is a fully equipped recording studio available to all students having completed Survey of Audio Recording. The studio features Digidesign's ProTools, a 20-stationed MIDI lab with full sampling and editing capabilities, and analog recording gear as well as a collection of microphones, software and outboard gear.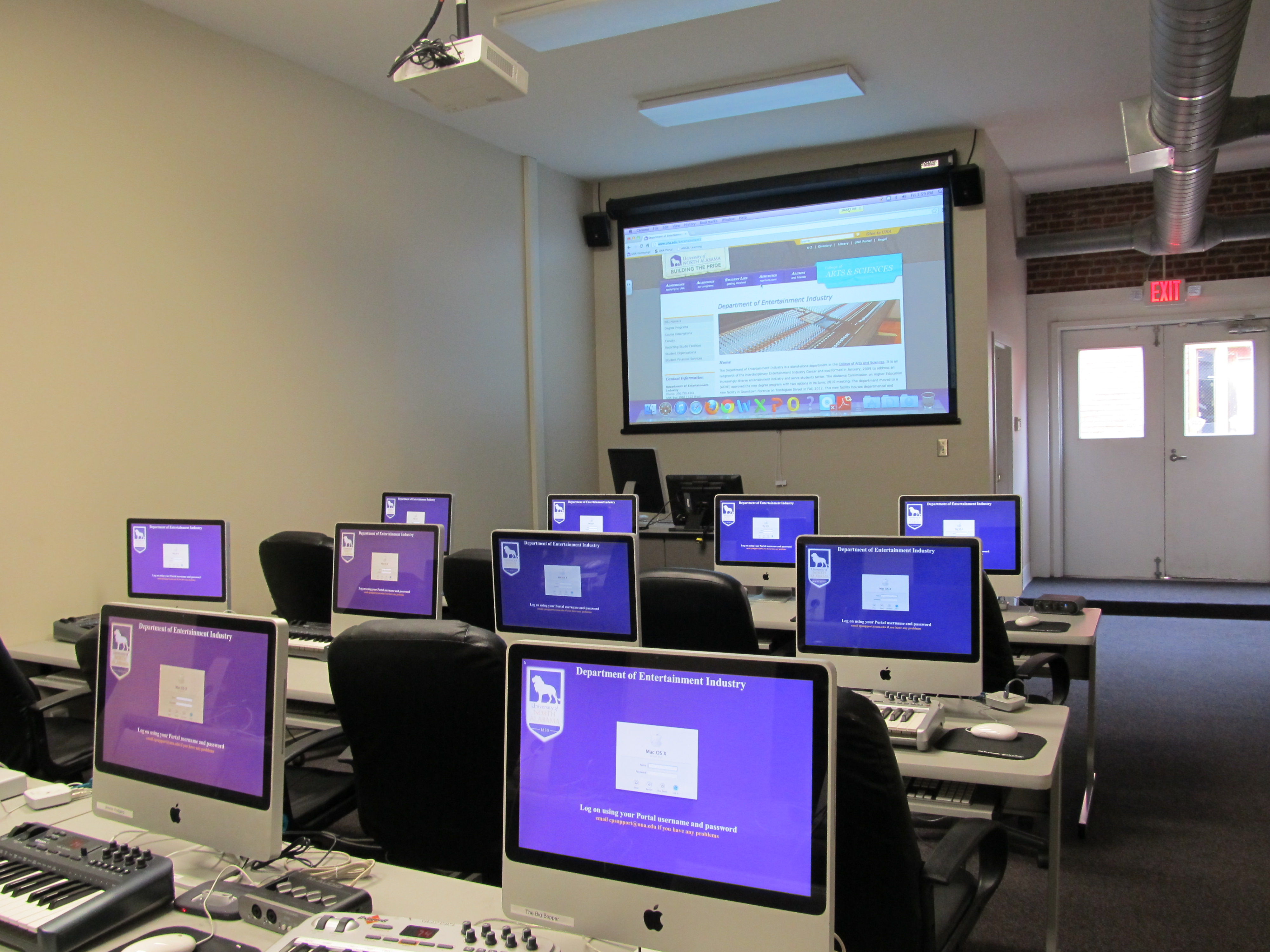 The MIDI lab and SMART classroom where technology courses are taught.
The MANE Room performance venue where students can put on shows.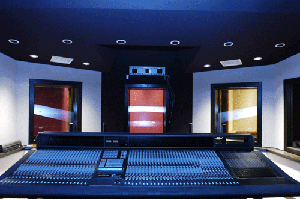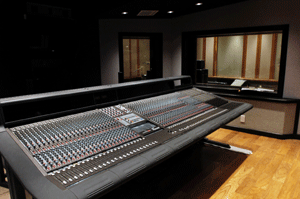 The Noiseblock Partnership
The University of North Alabama has a partnership with Noiseblock Studios located next door to the Department of Entertainment Industry. This partnership allows for recording studio hours in the state of the art facility for students in Entertainment Industry programs. The creative partner at Noiseblock is producer songwriter Gary Baker who is a co-writer on songs such as "I Swear" and "I'm Already There".  The partnership allows the university to capture the time at a fraction of the market value.