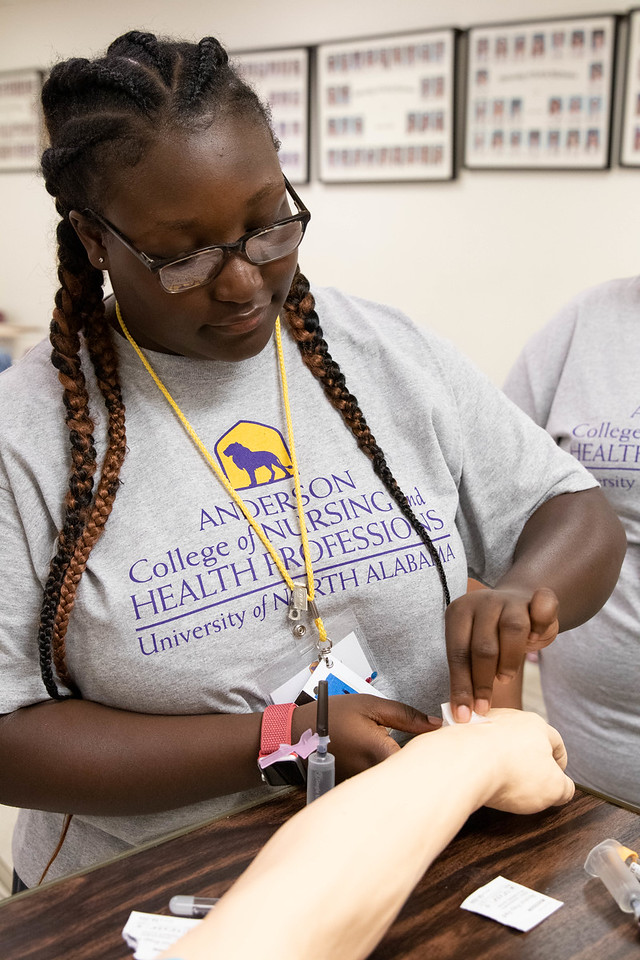 Aspiring Nurses Camp: June 16-17
Aspiring Nursing Camp is offered for high school Juniors and Seniors for the 2021-22 school year. The camp provides a learning opportunity for students considering a career in nursing or just want to know more about nursing.
In this 2-day camp students will have the opportunity to learn through hands on experiences of various nursing skills.  Some skills may include: patient confidentiality, assessment, lab draws, infection control, obstetrical care and baby care.
Camp attendees will also have the opportunity to meet ACONHP faculty and to hear more about their nursing experiences. A tour of campus, overnight stay in the residence hall and informational sessions on admissions, early admission option for nursing and honors program will also be a part of the experience.