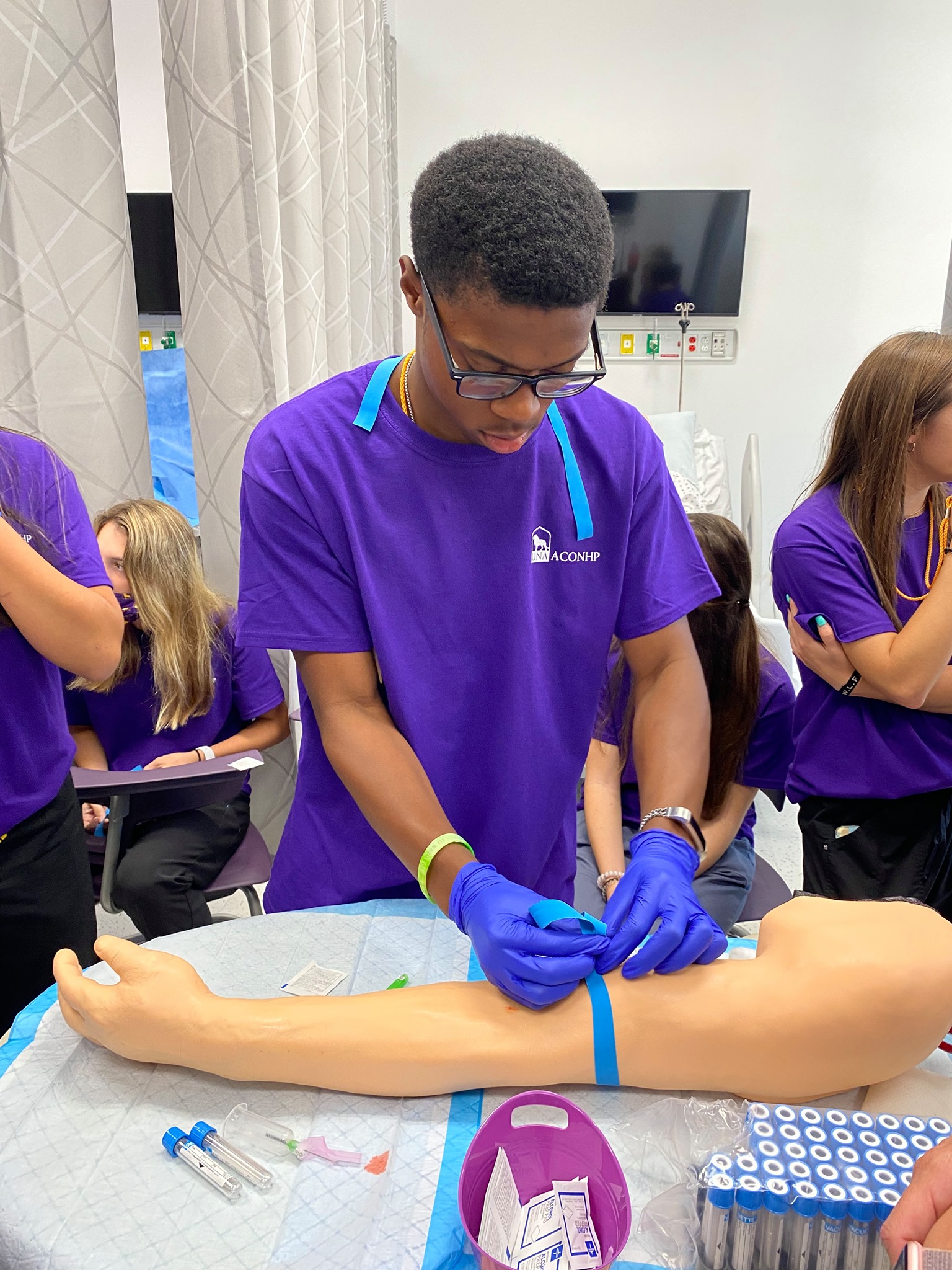 Aspiring Nurses and Respiratory Care* Camp: June 8, 2023| 8:00 am-8:00 pm
Aspiring Nurses and Respiratory Care Camp is offered to high school Juniors and Seniors for the 2023-2024 school year. The camp provides a learning opportunity for students interested in a career in nursing and/or respiratory care.
In this camp students will have the opportunity to learn about nursing and respiratory therapy through hands on experiences with current professionals in the field. Some skills may include: examination of the lungs, intubation care, patient confidentiality, assessment, lung diseases, lab and ABG draws, infection control, surgery prep, obstetrical care and baby care.
Camp attendees will also have the opportunity to meet ACONHP faculty and to hear more about their nursing and respiratory care experiences. Information sessions on admissions, early admission option for nursing and honors program will also be a part of the experience.
*UNA is currently in the process of seeking CoARC accreditation for a respiratory care program; however, UNA can provide no assurance that accreditation will be granted by the CoARC.