Equipment and Facilities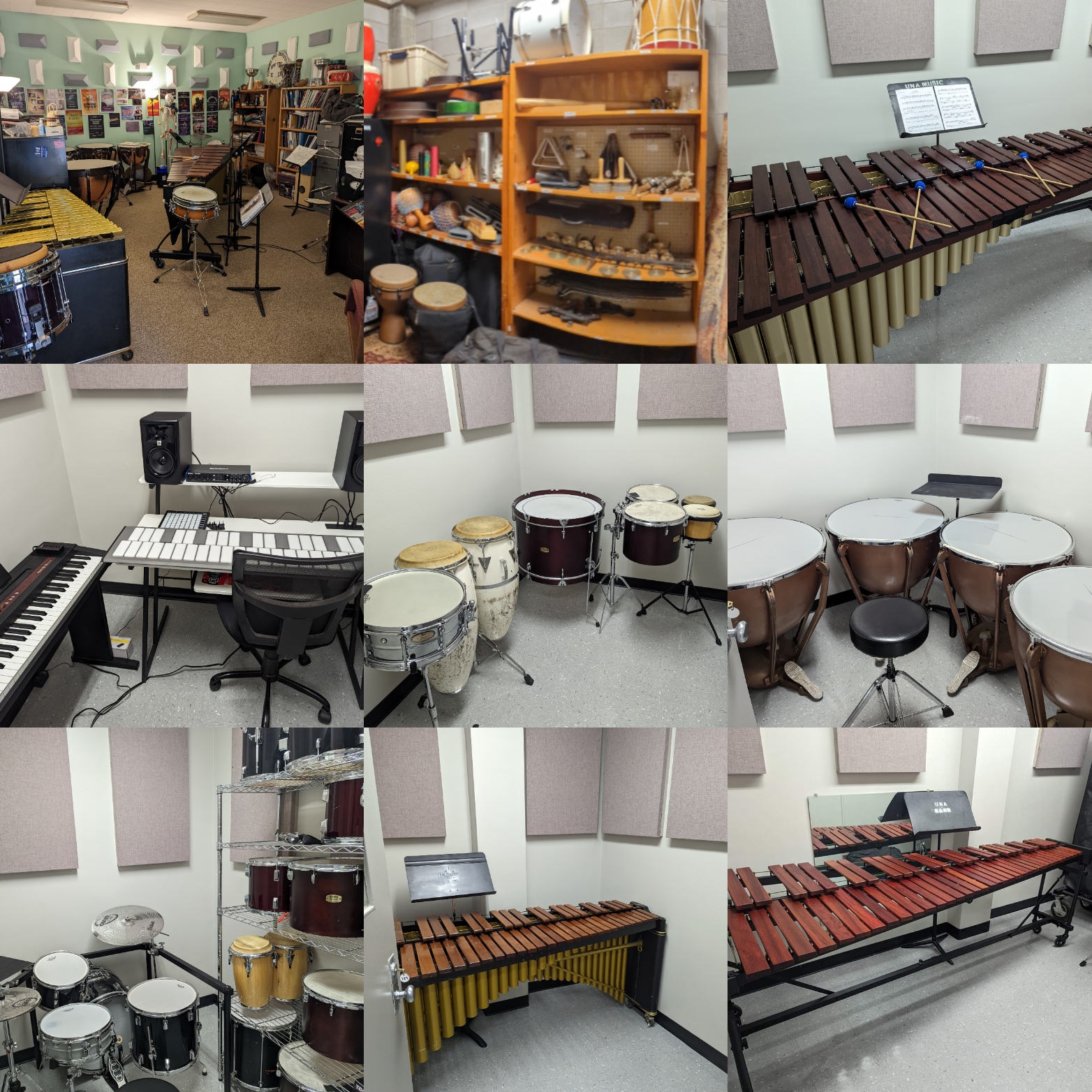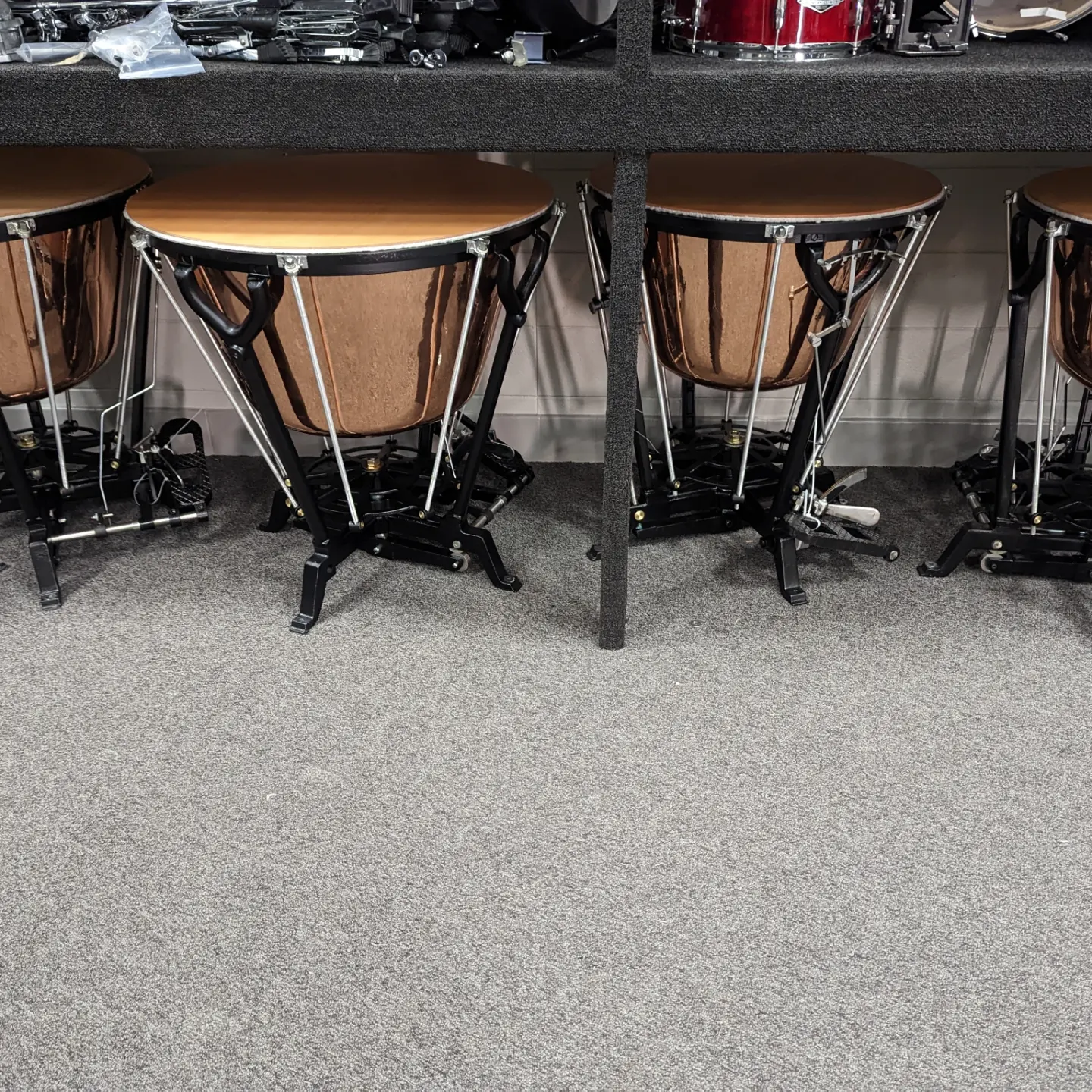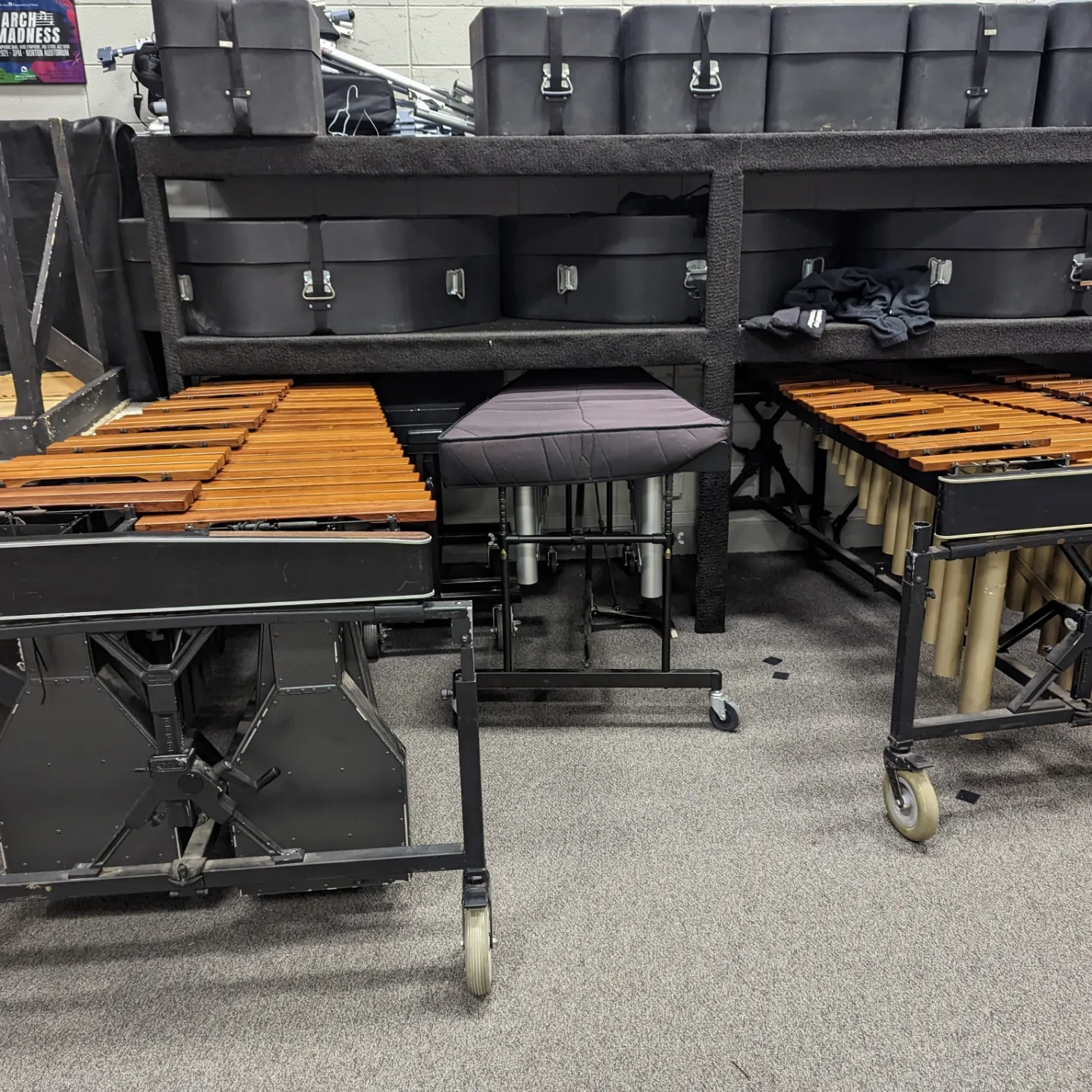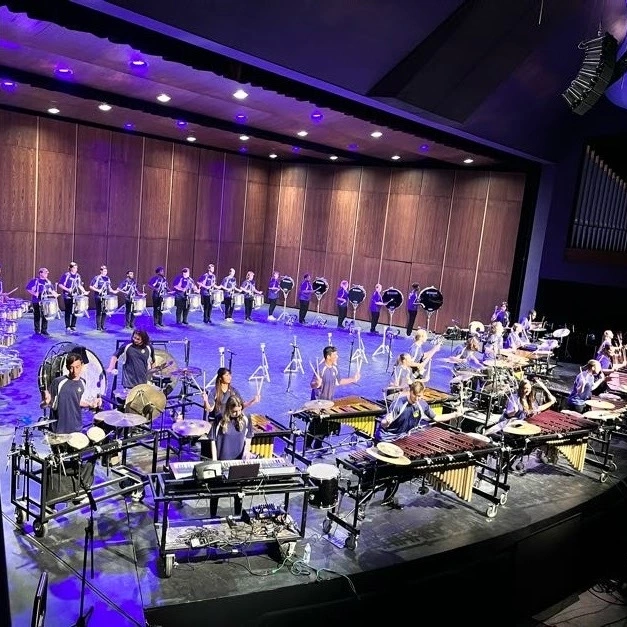 The UNA Percussion Program is housed in the Music Building. Percussion students have exclusive access to 8 practice rooms, as well as extended access to the rehearsal hall for practice as well. The teaching studio (room 219) also features a full complement of instruments.
The percussion program has access to 7 marimbas; 5 vibraphones; 4 sets of timpani (including a set of Clevelander timpani); 3 xylophones; various gongs and cymbals including a set of tuned gongs; almglocken and tuned pipes; Chinese toms; a full set of Brazilian Samba equipment; steel drums; Ewe drums; multiple Middle Eastern hand drums; 4 drumsets; a large collection of concert snare drums, toms, bass drums; a wide variety of "unusual" instruments (cricket callers, jawbone, conch shell etc.) and much more!
In addition, percussion students have access to an Electronic Music Studio designed for creating music and learning the tools of our trade. This studio includes a Malletstation, midi keyboard, 2 Novation Launchkeys, interface and speaker setups, and more. The studio is set up so that students can "plug and play" their computers into the setup to begin creating and recording.
We believe that our space and collection give any study who chooses UNA the opportunity to grow and develop as a percussionist!