Suzanna Taylor, M.S.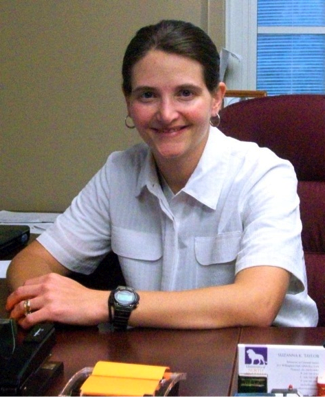 Instructor
Office: 11 Willingham Hall
Email: staylor@una.edu 
Phone: (256) 765-5742
Education:
M.S., Justice and Public Safety, Auburn University at Montgomery, 2008
B.S., Criminal Justice and Sociology, University of North Alabama, 2000
Research/Teaching  Interests:
Crime Scene Investigation Techniques: Touch DNA
Criminal Investigation Techniques: Interview/Interrogation
Police Administration/Ethics
Courses Taught:
Introduction to Criminal Justice
Professional Ethics and Legal Liabilities
Substance Abuse
Criminal Investigation
Forensic Investigation
Public Administration
Methods and Statistics in Criminal Justice
Psychological Dimensions of Criminal Justice Practice
Mrs. Taylor is a full-time instructor in the Criminal Justice Department. Before joining the UNA faculty she worked within law-enforcement. Mrs. Taylor began her law enforcement career in 2000 as a patrol officer in Florence, AL.  She worked in this capacity for two years before moving into the role of investigator. Between 2002 and 2009 Mrs. Taylor served as an investigator within various criminal investigative units: Property, juvenile, and crimes against persons. One of her most notable cases involved her role as lead investigator in a capital murder case in 2008 in which the defendant plead guilty to murder. In addition to investigating crimes, Mrs. Taylor also served as a crime scene investigator and evidence custodian. This experience she uses in her forensic investigation class, a popular course among our majors and minors.