Prospective Students
Honors Benefits
Small Class Sizes, Honors Housing 24 hour Computer Lab Access, Honors Events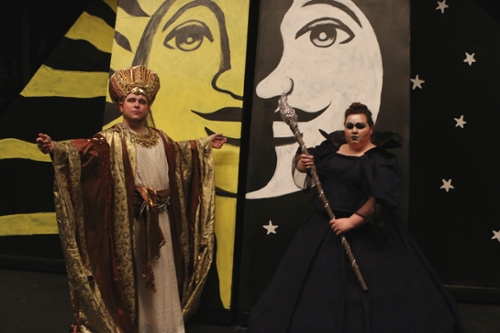 Cultural Passport
Our Cultural Passport Program encourages Honors Students to go out and experience Cultural Events near & far. The HP is able to reimburse students for events that enrich the mind and spirit.
Hanging out in front of Lafayette
Lafayette Residence Hall is the home of the HP - our offices, study rooms, computer lab and kitchen, as well as a place for some Honors Students to live.
Your Friends
Make friends for a lifetime
Director's Greeting
Greetings from the Honors Program at the University of North Alabama. There has never been a more exciting time to be at UNA, and the Honors Program is the perfect way to maximize the benefits of an extraordinary UNA education. The mission of the Honors Program at UNA is to provide exceptional students a transformative educational experience that leads to postgraduate success. To that end we offer our students a total undergraduate experience—academic, social, co-curricular, extra-curricular, residential, and financial—of unsurpassed value. And we are absolutely dedicated to your post-graduate success while making your college experience rewarding and fun. 
If you are ambitious to learn with the very best and want a support system that encourages success, the HP @ UNA is for you. "Success" means different things to different people. We are here to help you define success on your own terms and attain it. 
The HP was founded in 2005, and we have continued each year since our inception to build on a foundation of outstanding academics and an enduring belief that the college experience should prepare students for meaningful lives and careers. We are still a young program, eager to try new things, and quick to keep in step with the pace of global change.
Explore our website to discover what you want to know about the HP @ UNA. Read what our students, past and present, have to say about the Program. Check out the benefits—and the requirements. We are looking for students who are ready to do something amazing. We think that may be you. Most importantly, come visit us any time. 
Vince Brewton, Ph.D., Director