UNA Geography Professor Greg Gaston Building Global Bridges With Prestigious Fulbright Honor

Sep. 4, 2013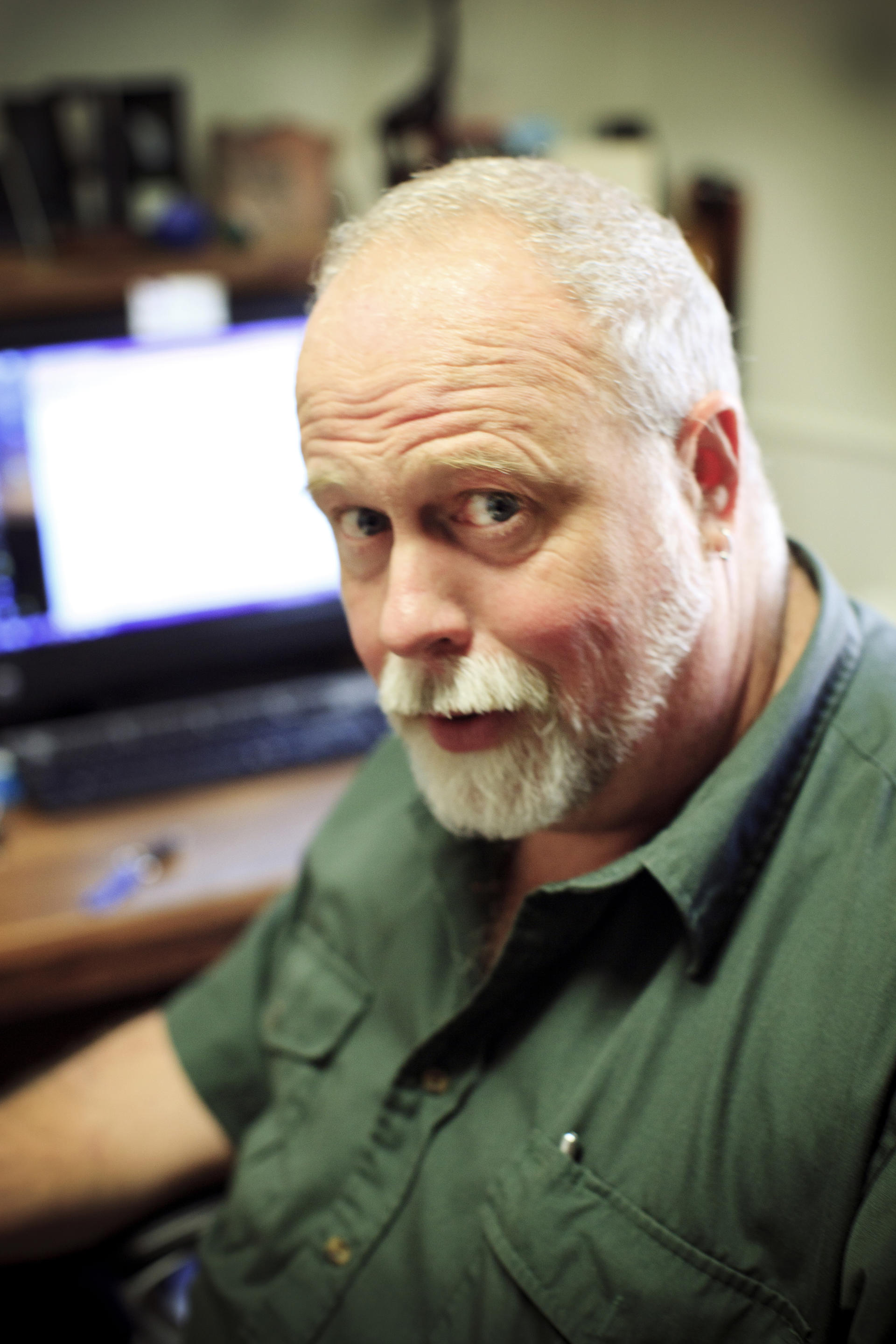 By Terry Pace, Communications and Marketing
FLORENCE, Ala. – Dr. Greg Gaston believes in building broader minds and developing deeper, richer experiences.
The University of North Alabama geography professor leaves this fall for East Africa, where he will spend the 2013-14 school year representing UNA, the United States and the Fulbright Scholars program as a visiting professor at the University of Dar es salaam (UDSM) in Tanzania. Gaston received a 2013 Fulbright fellowship – one of the most prestigious and competitive academic honors in the world – that allows him to share his geography expertise with students and fellow professors in Tanzania.
"I think it came about, in part, because I asked," says Gaston, who joined the UNA Department of Geography in 1992. "Like a lot of things in life, if you don't ask and go and try, then you don't make it. This career as a professor is a great career, and I love it – but I wanted to do something more."
Gaston and fellow professor Dr. Francis Koti, who chairs the UNA geography department, made previous trips to Tanzania in 2011 and 2012. The philosophy of the Fulbright program – established by Arkansas Sen. William Fulbright in 1946, the year after the end of World War II – encourages positive, peaceful means of bringing international cultures together. Gaston believes the Fulbright committee considered his previous experience with both the country and the school.
"I know the folks there, I've given a guest lecture, and my students have met their students," Gaston noted. "So I had the background, plus I have a plan to continue this bridge-building between UDSM and UNA. I'd like our students to go and offer a GIS workshop for students there, and I would like – in a succeeding semester – to put international geography teams together made up of our students and their students. So I'm not coming in like a blank slate. I'm going there as part of a relationship."
Gaston says the geography program at UDSM, once affiliated with the University of London, is still lecture-based and solely theoretical. When he and Koti first arrived in Tanzania, they were shocked to discover that the school's geography lab was simply a room full of tables, with no computers, no Geographic Information Systems (GIS) software and no Global Positioning System (GPS) devices.
"One of the things that UNA does very well – in geography especially – is that we do problem-based learning," Gaston explained. "We teach by making people do. I don't feel that you learn it until you've done it. UDSM is still suffering under the British system, which is mostly a professor sitting in a chair reading notes. So, if you put problem-based learning in front of them, they're going to eat it up. Then, if you put our kids with their kids, it's going to be a cross-cultural experience. Put them in a room and they'll start talking to each other. Then put them together as a team, working on a project. If you build it that way – and we can – it will be extraordinary."
During his two semesters teaching in Tanzania as a Fulbright Scholar, Gaston hopes to establish the groundwork for that collaborative program. The plan calls for a team of UNA geography students to travel back to UDSM in 2014 or 2015 to conduct workshops for the Tanzanian students. The UNA team would also deliver laptops, GIS software and GPS devices that would remain in the GIS lab at UDSM. Students would then continue working together online, and through field visits back-and-forth between the two countries.
"What I hope to do is to start to inculcate in that department the idea that GIS is hands-on – that we do GIS," Gaston stressed. "When we go back with our team of UNA students, we'll have them actually teaching – because when you teach it, you know it so much better. They're doing GIS in Tanzania, with Tanzanian problems, with Tanzanian data, with Tanzanian students. They're working on a global level. So that's the plan. That's the mission. That's the vision. I don't think you can touch that in terms of experience. And if it works at UDSM, you could take it to Zambia. You could take it to Cuba. You could take it any place – any university on the planet."
Gaston and Koti share the philosophy that hands-on teaching in the field – moving beyond traditional textbook exercises – remains the most effective and, as Gaston calls it, "life-changing" approach to geography education. In order to launch the exchange program with UDSM, they hope to raise $60,000 to purchase laptops and GPS devices and pay expenses for UNA students to travel to Tanzania. Donations can be made by calling Barbie Terry, development officer in the UNA College of Arts and Sciences, at 256-765-5082, or e-mailing her at bterry5@una.edu.
"We can teach about spatial variation, we can teach about cultural and human factors, and students sit and listen, read and can reproduce that material," Koti explained. "But really, unless they immerse themselves in the physical and cultural environment, they don't quite get it. We look at ourselves as an applied discipline. So, by taking our students out, it gives them an opportunity to see what they learn in the classroom. So that is a huge focus for us."
As a Fulbright Scholar, Gaston follows a distinguished and honorable tradition of merit-based grants awarded to scholars, scientists and artists, including 43 Nobel Prize winners and 78 Pulitzer Prize winners.
"I do hope to be an agent of change," Gaston concluded, "to cause them to look at the world differently after this crazy 'mzungu' goes away. That's the word I'm sure they'll use – 'mzungu kichaa,' a Swahili term that means 'crazy white guy.' I suspect some of them are going to say, 'Oh, my goodness – he's nuts!' But some of them are going to buy into what I have to say, and they're going to say, 'We should do it this way.' That's what I hope."
A series of high-resolution photos of Greg Gaston (by UNA Photographer Shannon Wells) are available for media use on the UNA Gallery at: http://www.unalionsden.com/archive/album.php?album=Dr.%20Greg%20Gaston,%20Professor,%20Geography&year=2013