The I2E2 Series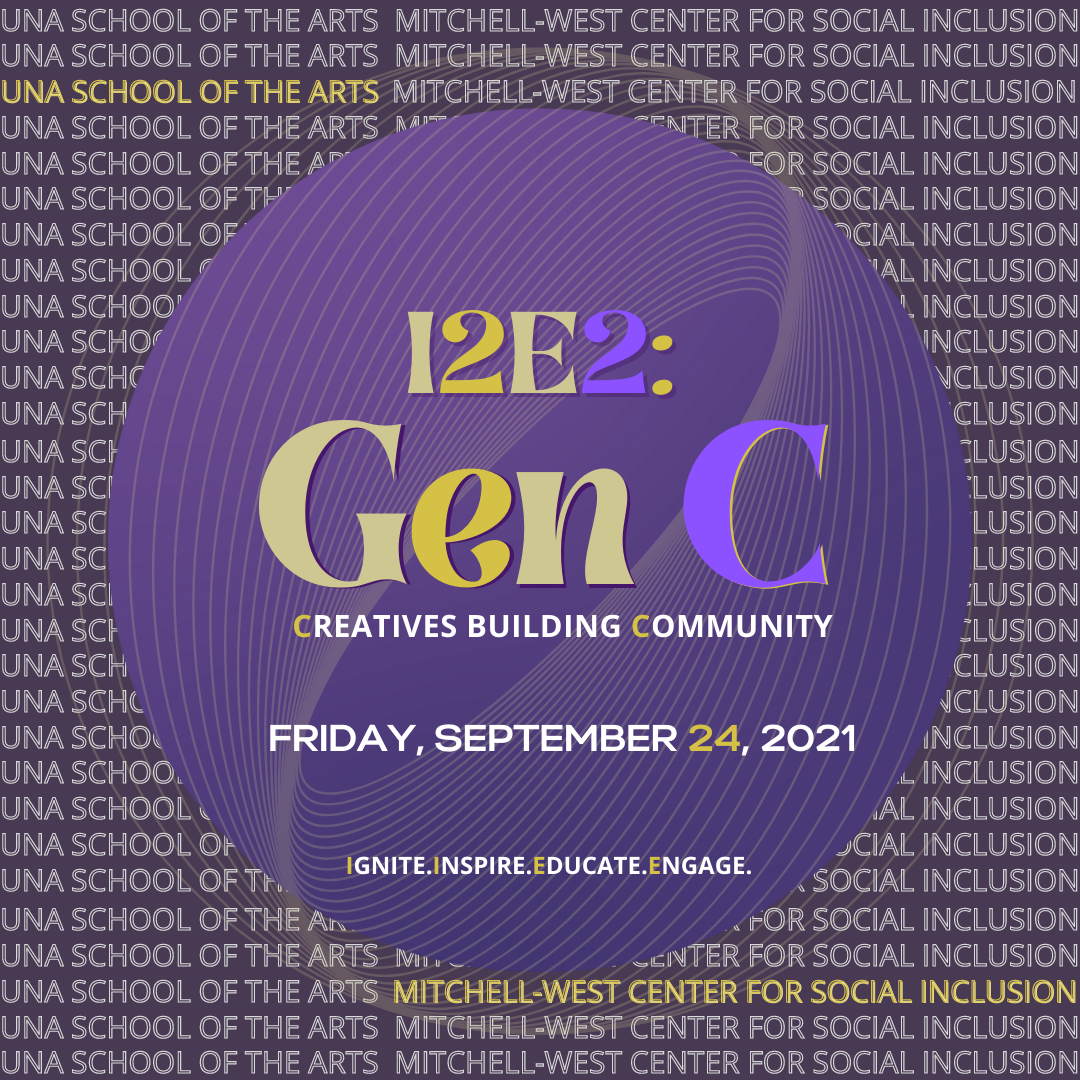 I2E2: Gen C
This year the UNA School of the Arts and the Mitchell-West Center for Social Inclusion brought you a day of events focused on Creatives building Communities.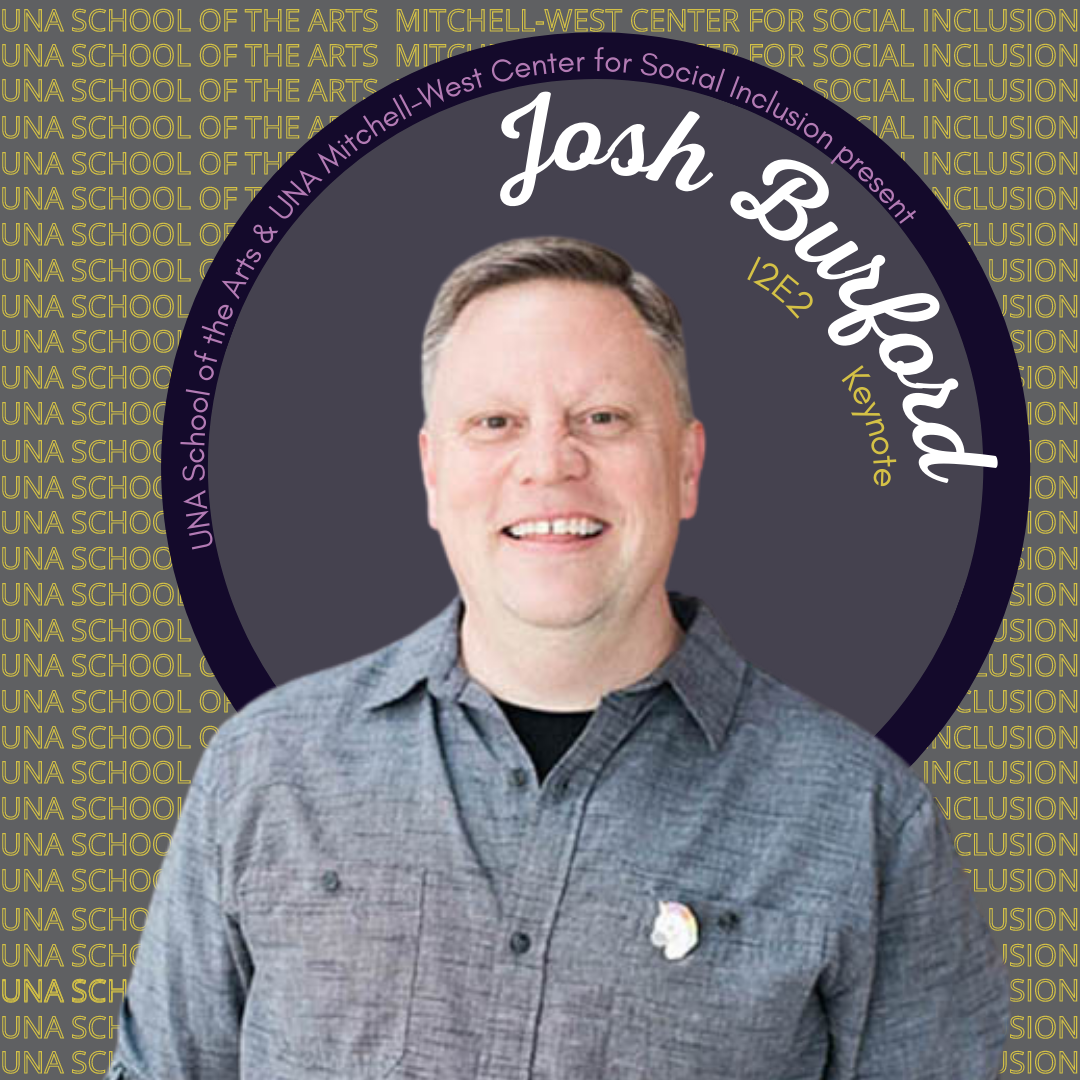 Meet our Keynote Speaker!
Joshua Burford is an award-winning historian, archivist, and educator with over 20 years of experience creating stronger communities for Queer and Transgender people across the U.S.
Coming together to discuss 

Equity

and

Accessibility

in the ARTS
 Click on the titles below for highlights of the day's events or see the day in pictures! Images were taken by UNA photography alumnus and current UNA photographer/videographer, Sam Thigpen. 
I2E2: Gen C - Creatives Building Community