Featured Campus Events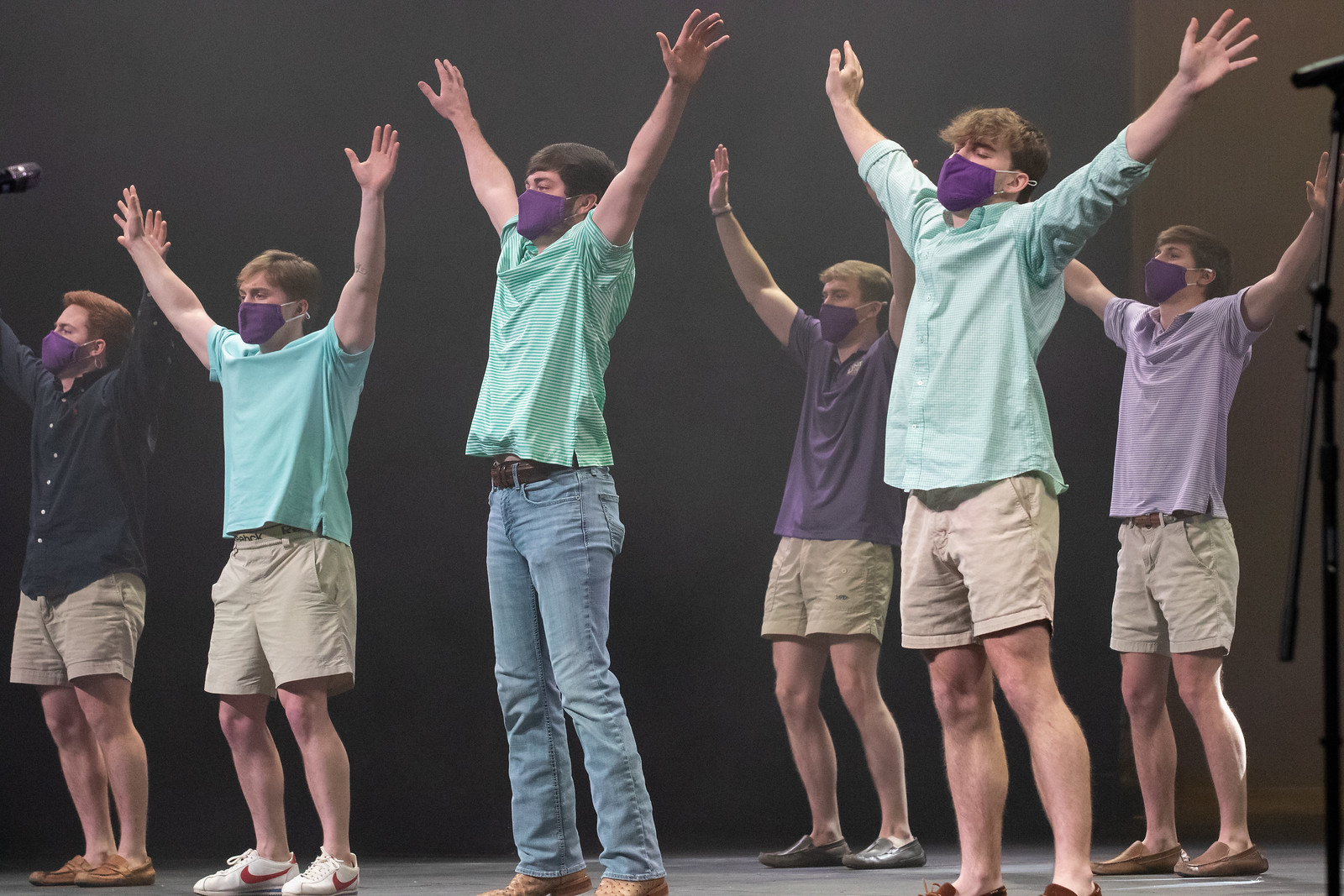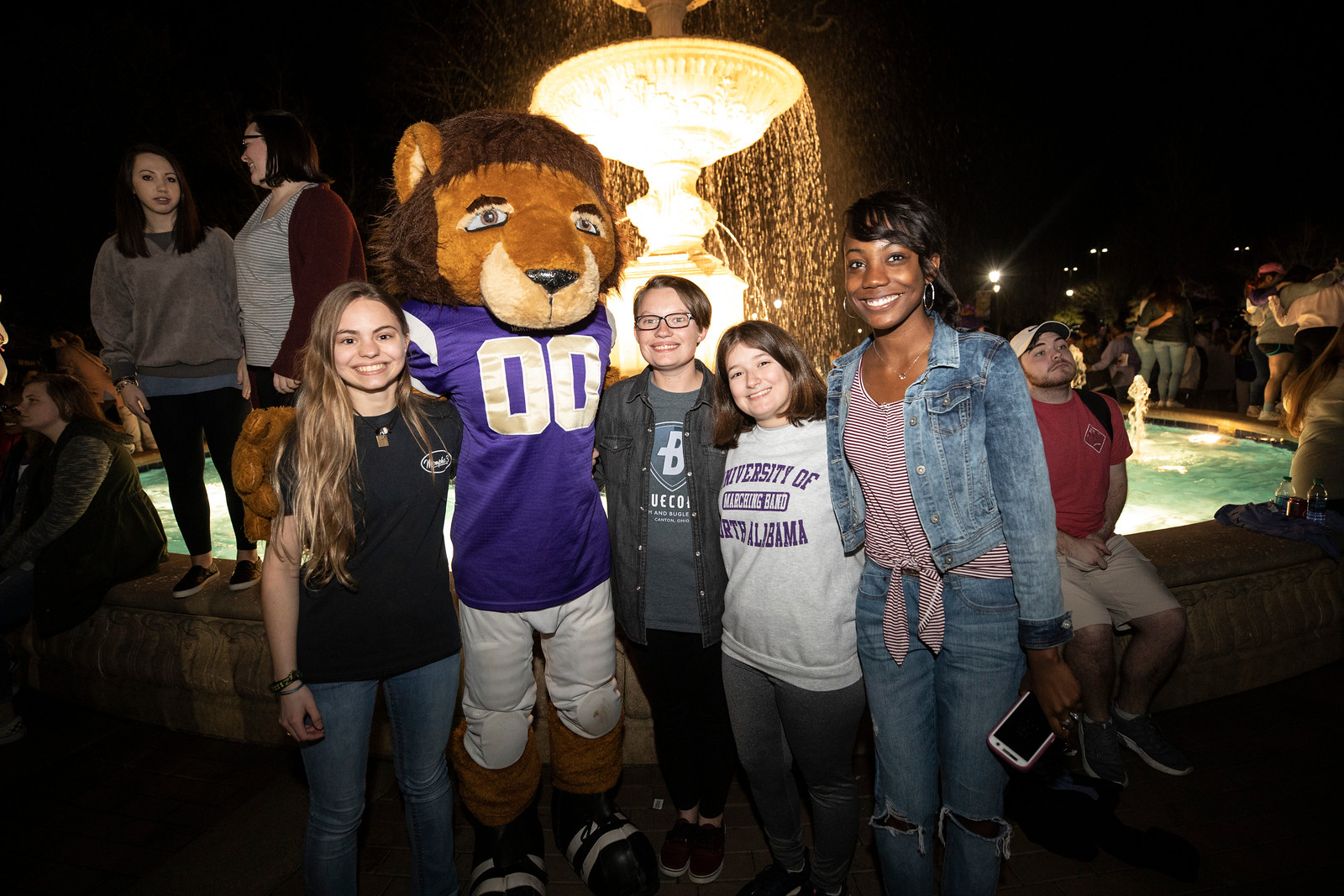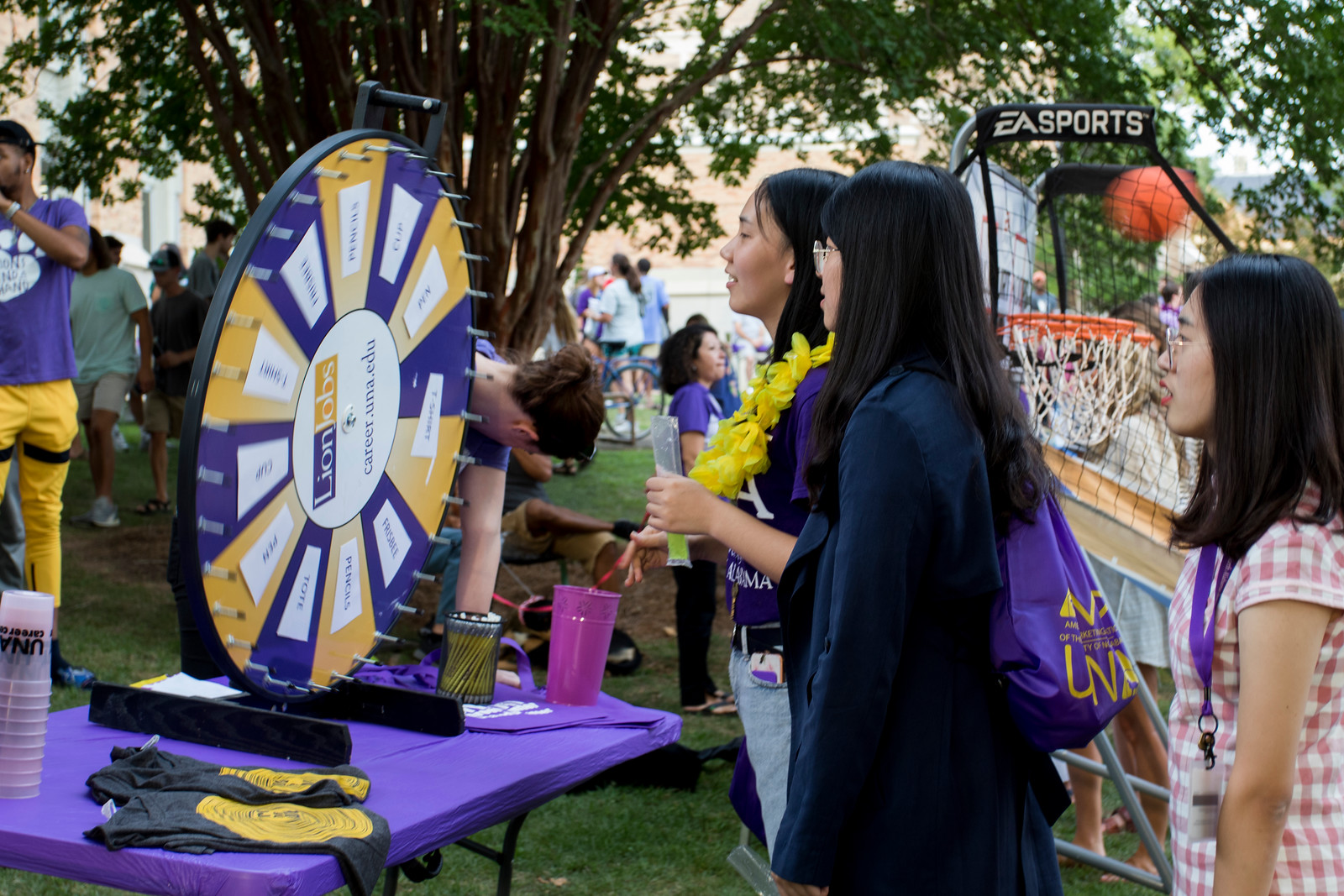 The University of North Alabama hosts distinguished events throughout the academic year. Please click on the images  below to learn more about our featured student activities.
THE LUCKY DIP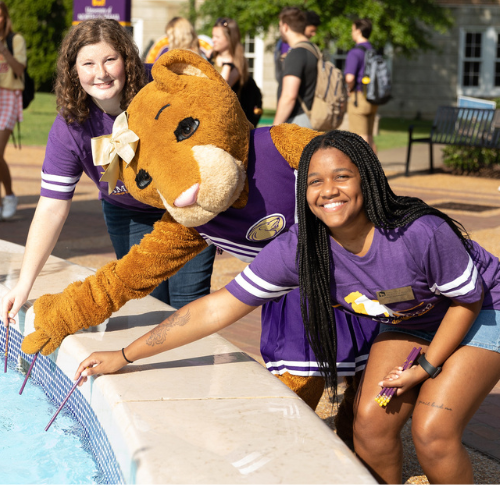 The Lucky Dip is a tradition on campus that started as a prank. One summer, SOAR counselors pranked the incoming freshman to believe that students that dip their pencil in the Harrison Fountain on the first day of school are guaranteed to get all A's that academic year. Little did they know that that successful prank would be picked up by SGA the following year to become a tradition on the first day of each new academic year.
We hope to see you at the fountain on August 17, 2023 to try your luck at this fun tradition!
THE BIG DEAL
HOMECOMING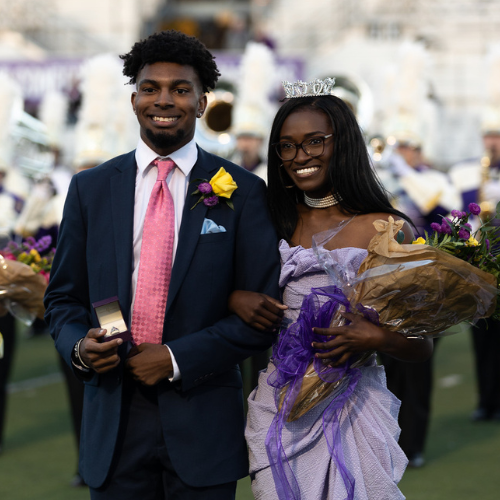 This year's Homecoming game will occur on September 24, 2022 with the University of North Alabama playing Tarleton State at Braly Stadium. Students demonstrate their school spirit during the week through various events, activities, and competitions centered around celebrating our campus pride. Schedule and Spirit Challenge details can be found by clicking the image or by reading though this year's Homecoming Student Activity Book. 
MISS UNA
STEP SING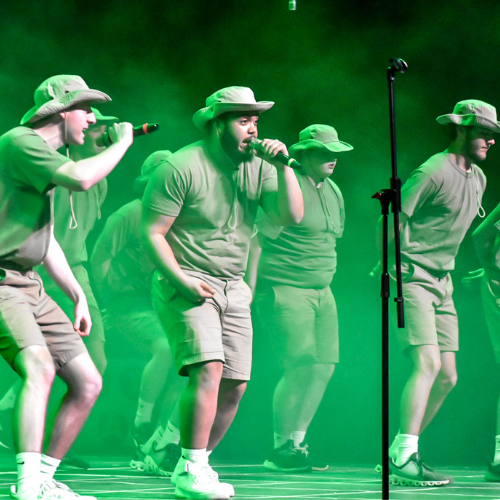 Step Sing is a valued competition that is hosted by the University Program Council.  Here, student groups compete in an epic performance, where they choreograph their own show filled with dancing and/or songs.  This campus tradition will occur February 2nd, 3rd, and 4th this year at 7pm in Norton Auditorium.
LIGHT THE FOUNTAIN
SPRING CONCERT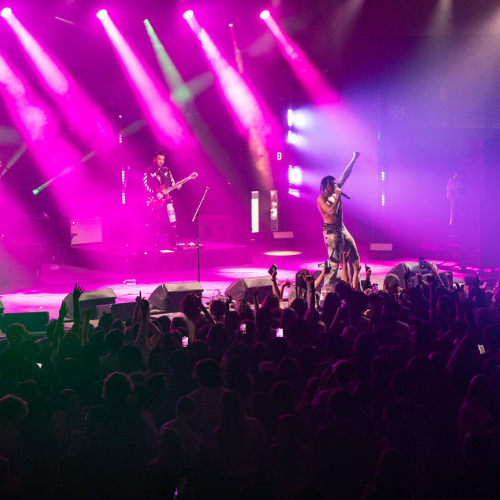 Spring Concert is the annual large-scale concert sponsored by the University Program Council. Some artists we have hosted in the past include: T-Pain, Panic at the Disco, Riley Green, 24kGoldn and more. Be sure to cast your vote during homecoming elections for the genre of artist UPC will bring this year.
UNIVERSITY AWARDS GALA