Culinary Arts Management, BS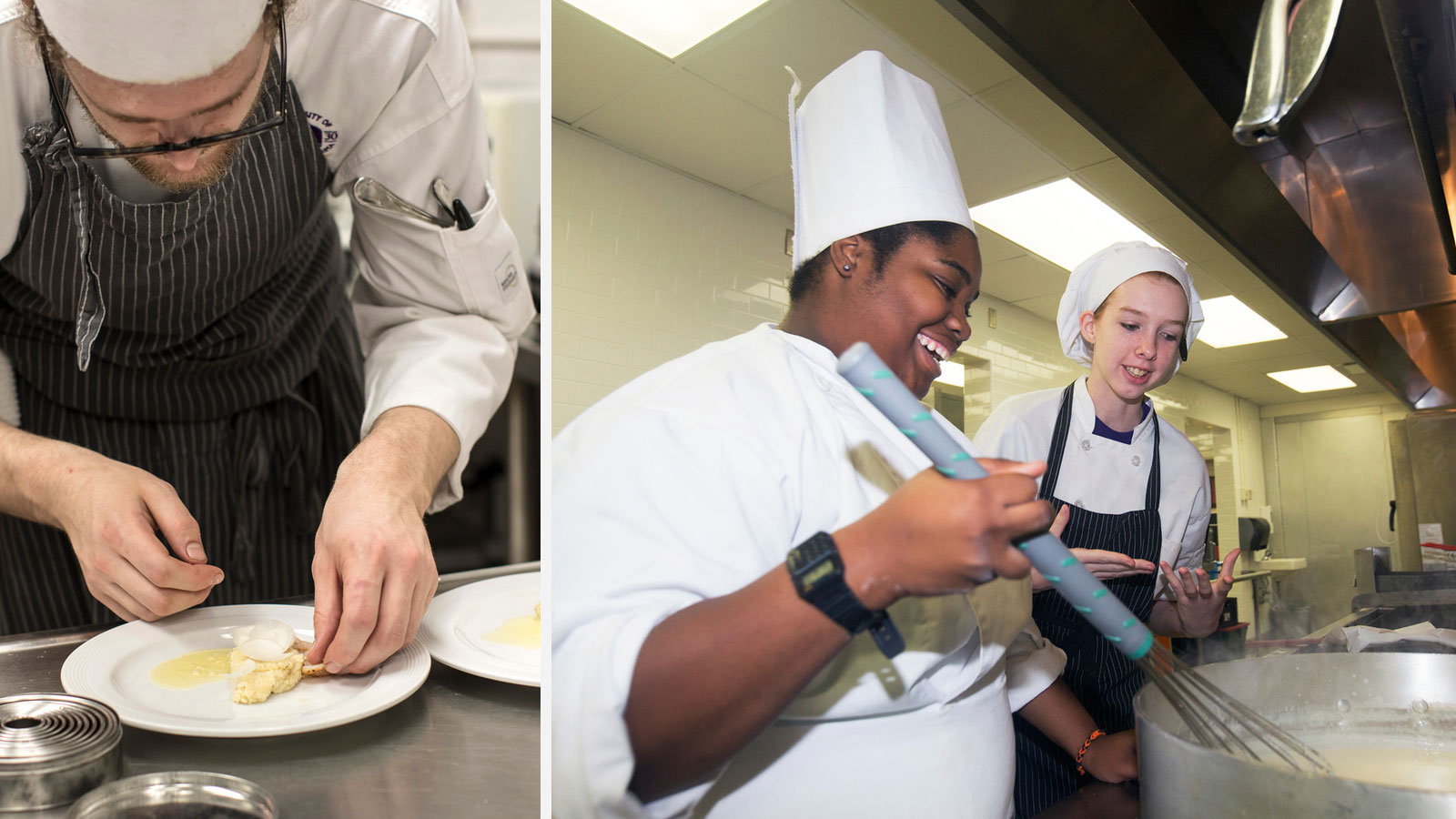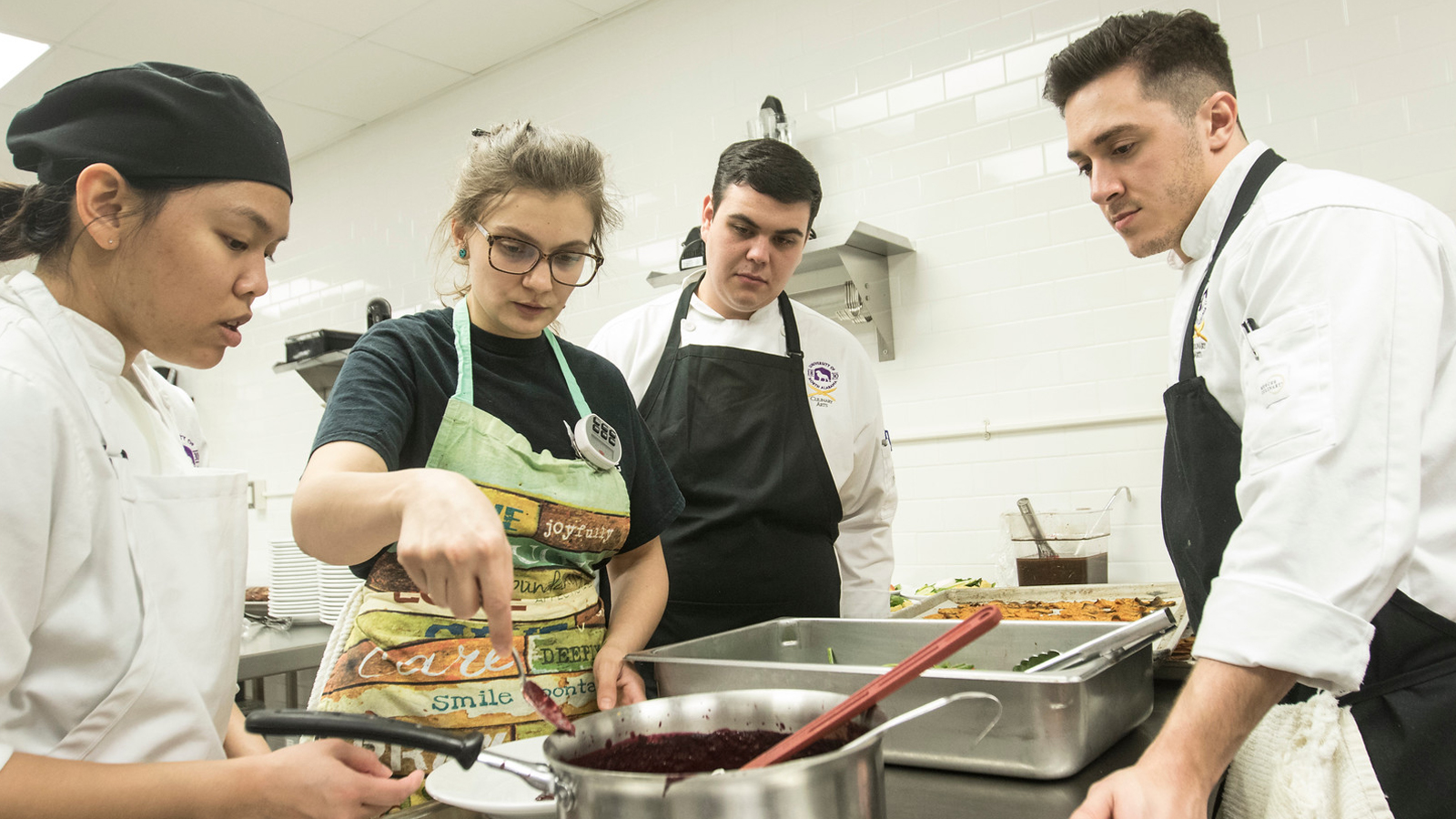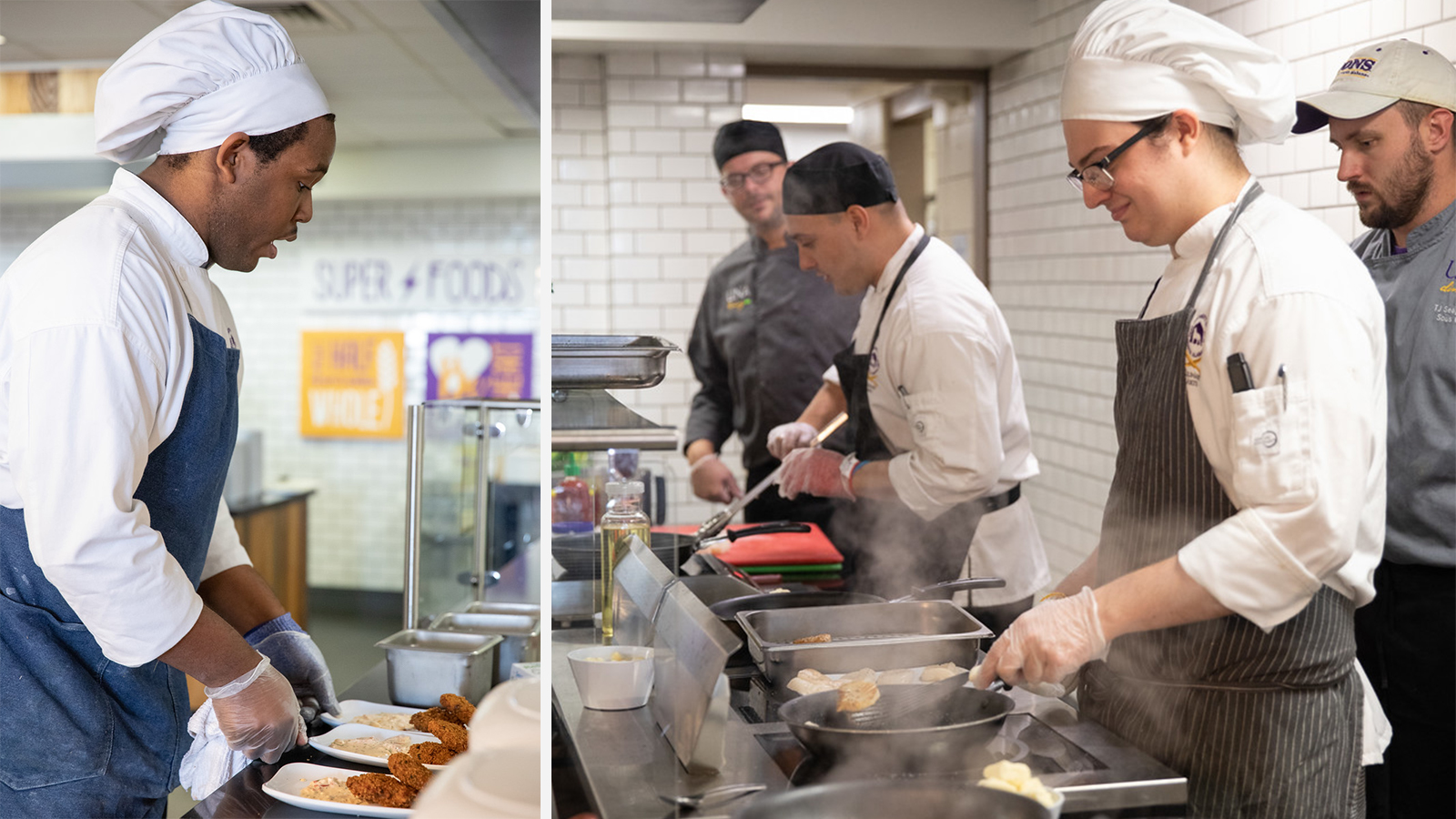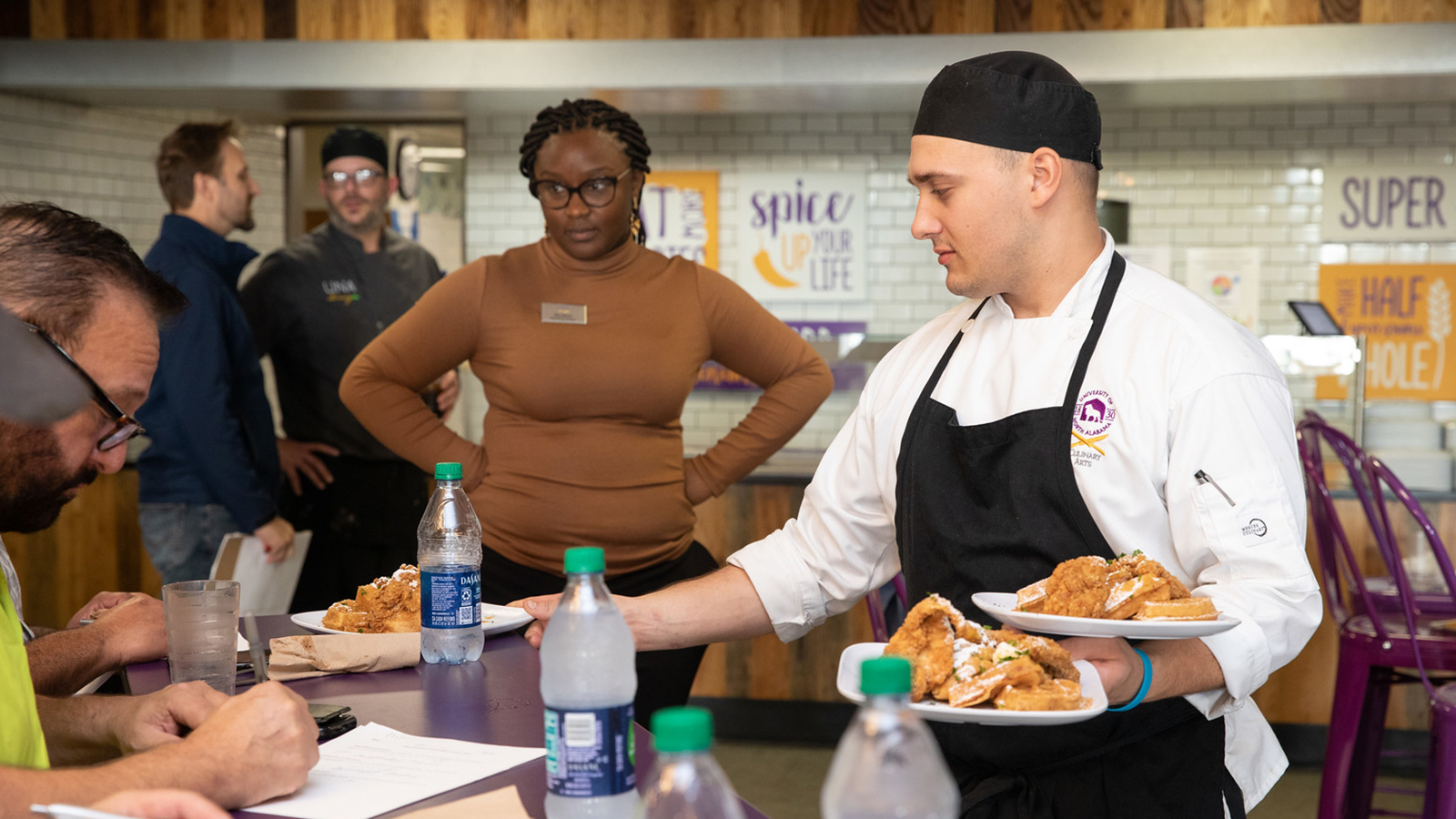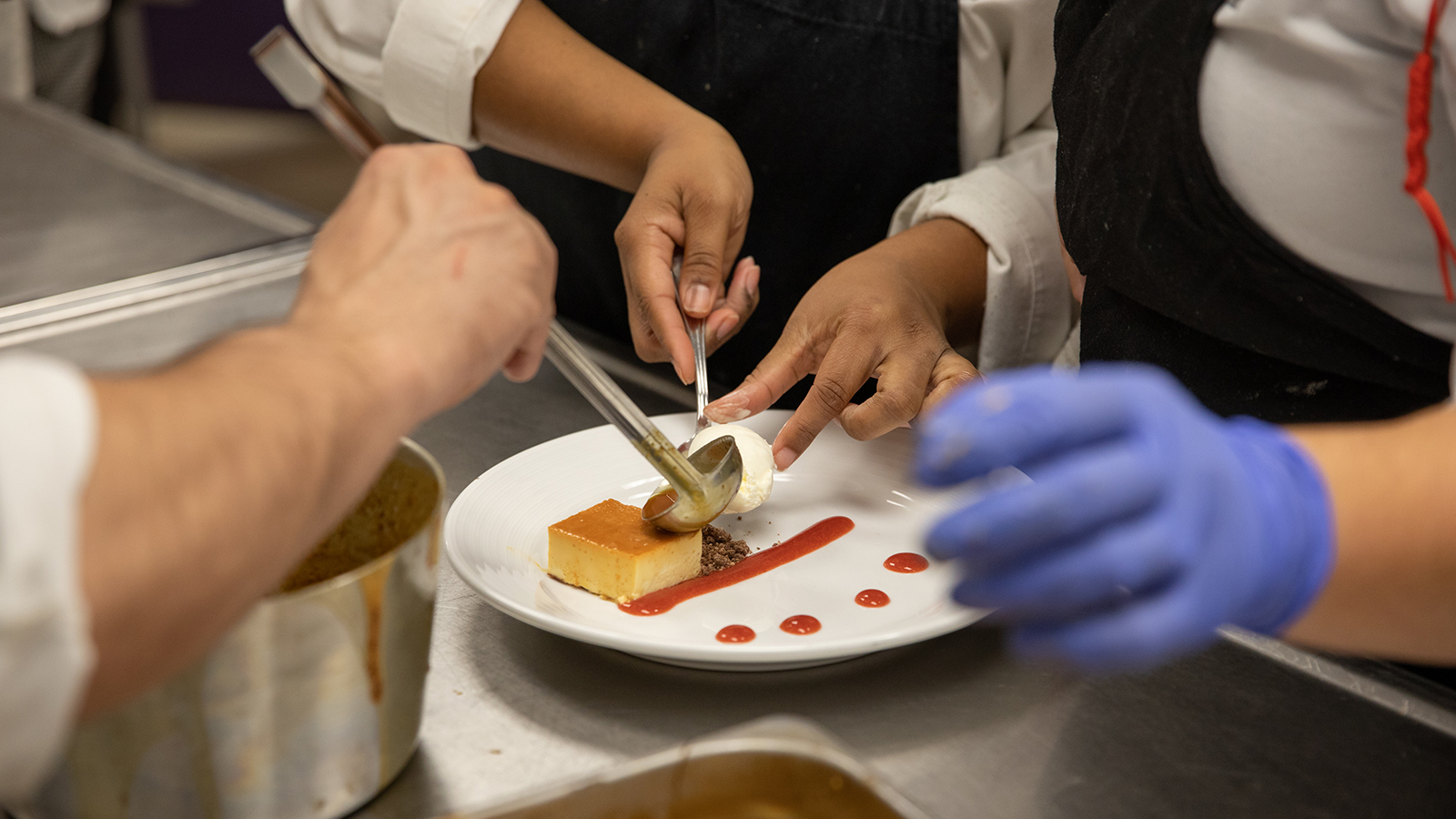 About the Program
Students enter Alabama's first and only four-year Bachelor of Science in Culinary Arts program, where faculty and staff offer 85 years' combined experience and close connections to industry leaders. Students receive hands-on cooking and management skills, from basic principles of fresh food preparation to financial cost control and entrepreneurship. Students participate in high-level projects, organic food procurement, and food service management, with further opportunities in competitions, workshops with guest master chefs, and internships. Program graduates are fully qualified for and have excellent prospects in a wide range of hospitality positions.
Careers
Restaurants, bistros, cafés, cruise ships, hotels, casinos, and luxury resorts are only a few of the employment sectors that seek our graduates. Career opportunities include but are not limited to general manager (restaurant or full-service hotel); food and beverage or catering manager; executive, sous, or pastry chef; food service representative or executive.
Spotlight
Kin Merchant (2016): Executive Chef, Chartwells Higher Ed.
Kyle Ogden (2012): Sous Chef, Odette; Chef de Cuisine, 360 Grille at Marriott Shoals Hotel and Spa; Executive Chef, Turtle Pointe Yacht and Country Club.
Thomas Seagraves (2012): Director of Resident Dining, Chartwells Higher Ed.
Ashley Smith (2012): MS in Restaurant and Hospitality Management, University of Alabama (2015); Banquet Chef, Marriott Shoals Hotel and Spa; Director of Retail, Chartwells Higher Ed.
Lela Taylor (2010): Worked for the Disney World Resort in Orlando, FL for over ten years. She is now the owner of Homemade by Lala, in Falkville, AL.
Program Requirements
Full UNA chef uniform (coat, hat, houndstooth pants; chef aprons and neckerchiefs recommended, not required); digital thermometer and black permanent marker. Tool kit (small or full size) and items such as knives, peelers, silicon mat as needed for any scheduled practical.
Entrance Requirements & Application Process
Planning Sheet: Bachelor of Science (Culinary Arts Management)
Program Template: 4 year plan (Culinary Arts Management)
Course Catalog: Culinary Arts Minor
Course Catalog: Food Management Minor
Get Started Today – Request Information
Loading...