Alumni Spotlight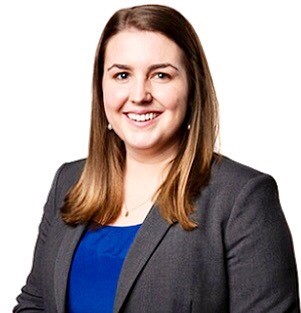 Lacey Triplett
By Kayla Braidfoot
Lacy Triplett, Florence, Alabama native, graduated in 2012. She was a Journalism and Spanish double major, with a minor in International Studies. She was a member of LaGrange Society, SGA Senate, SGA Judicial Branch, and Mock Trial. She also was a part of many honor societies including Phi Kappa Phi, Sigma Tau Delta, Phi Sigma Iota, Lambda Pi Eta, Alpha Lambda Delta, and Pi Eta Sigma. She was named LaGrange Hostess of the Year, was on the Dean's List, and had the highest senior GPA in Spanish and Journalism.
Triplett participated in the Early Scholar program when she was still in high school. She looked at other colleges and universities but says there was just something about UNA. She liked the smaller class size and the teacher-to-student ratio. She also loved the sense of community that UNA had and still carries on now. She received an academic scholarship out of a high school, along with some other smaller local scholarships. She also received a study abroad scholarship for a trip to Costa Rica.
Triplett is currently an attorney with the law firm Bressler, Amery and Ross in Birmingham where she practices securities litigation. "I certainly think my time at UNA helped prepare me for my job and law school, as well. I felt academically prepared when I started law school, which made that transition easier. I use the skills I cultivated at UNA on a daily basis… My classes really helped hone my critical thinking and interpersonal communication skills."
---
What have you been up to? Let us know. Click the link above and fill in the form with your up-to-date information.