Alumni Spotlight: Chaplin John Mark Morgan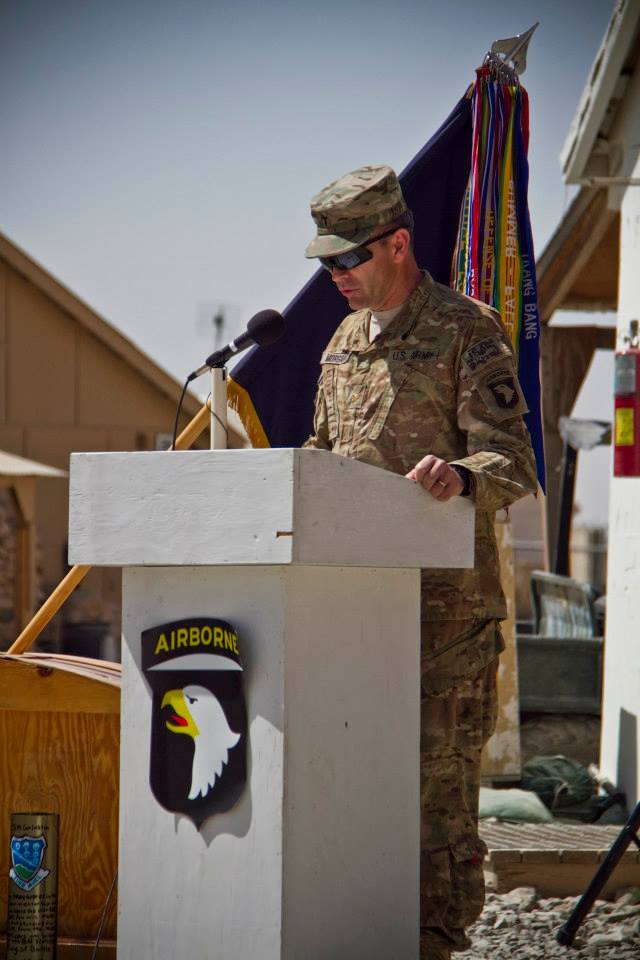 Chaplin John Mark Morgan obtained his Bachelor of Science degree in Chemistry, along with a minor in Music, with the graduating class of 1991. Morgan was also the Distinguished Military Graduate from his Reserve Officer Training Corps (ROTC) Battalion. While experiencing several positions throughout the Army since college, Morgan is now serving asthe Operations Security Evaluations Group Chaplin at Fort Belvoir, VA.
     His job entails providing religious support to soldiers. Morgan conducts bible studies, weddings, marriage and family seminars and individual counseling of soldiers for spiritual or whatever issues arise. Morgan says he is basically like a normal pastor, the only difference is that the Chaplin deploys with their unit and establishes chapels in combat and provides support. He has deployed as Chaplin three times; He deployed to Iraq in 2007 and 2008, as well as Afghanistan in 2013.
    Morgan says one of the most rewarding aspect of his career is, "Being able to help people; to help soldiers and their families. It is a great opportunity as a minister to see families thrive with war going on."
    While attending UNA, Morgan first was drawn in by the Marching Pride of North Alabama. Initially his major was Music, and was a part of the Marching Pride of North Alabama Marching Band in the fall of 1988, 1989 and 1990, where he was the percussion section leader in 1989. He went to Basic Combat Training (BCT) from May through July of 1989. Upon completion of BCT, Morgan was offered a two year Army Reserve Officer Training Corps scholarship. Later Morgan changed his major to Chemistry, while still minoring in Music. Morgan says the ROTC department and the POD was his favorite part about UNA.
    Morgan is married to the former Tracey Smith. They have two children, Brittany, 29, and John, 28.
---
What have you been up to? Let us know. Click the link above and fill in the form with your up-to-date information.