Student and Faculty Spotlight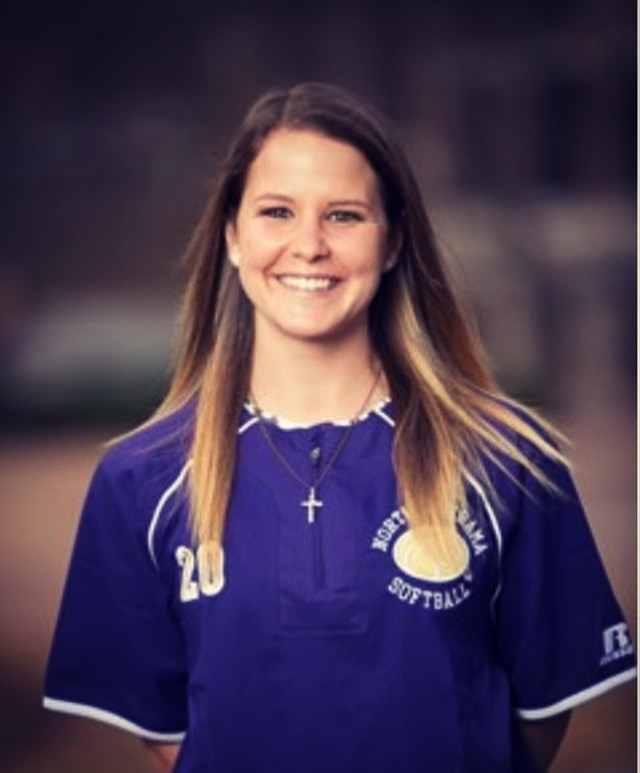 Amy Carden
By Kayla Braidfoot
Amy Carden is a secondary education major with a concentration in English Language Arts. While a softball scholarship is what originally brought her to UNA, Carden tries to be involved on campus as much as possible, as well. She is the secretary of SAAC (Student Athletic Advising Committee), a member of Kappa Delta Pi, Alpha Lambda Delta, and Phi Eta Sigma, and was previously the co-president of FCA.
After graduation, Carden wants to teach middle school English. Her dream job is to be a teacher for Teachers of America—a non profit organization that offers many different services to underprivileged children. She says that being at UNA has prepared her for this job in so many ways, and has made her very confident in her own teaching abilities. Carden believes "…with hard work, established goals, and some great friends, it's amazing what you're capable of accomplishing."
Carden says her time at UNA has been challenging, but also very enjoyable. "Since the moment I stepped on to campus, I've had to learn how to balance my time in ways that would help me be successful. I've grown so much as a student, athlete, person, friend, and young professional. UNA has taught me how to step out of my comfort zone, and appreciate the little things in life even if I have a million other things going on at the moment."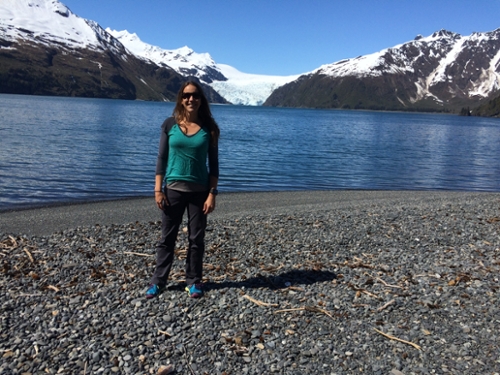 Dr. Melissa Driskell
By Savannah Johnson
Dr. Melissa Driskell is originally from The Shoals area. She obtained her undergraduate degree at UNA and her masters at Arizona State University. She also has her PhD from the University of Memphis Center for Earthquake Research and Information. She is now a professor of Earth Science at UNA.

We asked her a few questions:

Are you currently working on any research? If so, please elaborate. If not, what research have you completed in the past?

I was recently awarded a National Science Foundation grant to conduct research on the Alaskan subduction zone. Since 2014, I have been to Alaska 3 times to do field work during the summer. We installed 30 seismometers around the Cook Inlet and across Redoubt Volcano to record local and teleseismic earthquakes. We serviced the stations last year and will remove the stations in May 2017. The data collected will be used to image the seismic structure of the subduction zone. I have also conducted research on the Nicaragua/Costa Rica subduction zone, as well as work on the core-mantle boundary of Earth.

Why do you think it is important to study Earth Science?

We all live on this planet, so it's important that we understand the forces that effect humanity. Earthquakes, landslides, flooding, climate change, volcanoes, tides… these all impact people's lives. Studying Earth Science is the only way we can learn to mitigate risk and try to adapt to our ever-changing world.

What is something you wish to see in the department in the future?

Our department has a new geophysics option under the physics major curriculum. I hope we have more people interested in working in this concentration. We also have a new sustainability major, the first in the state of Alabama. We are excited about its growth.