UNA Car Tag
Tell them where you're from with a brand new UNA tag! 
Tell them where you're from with a brand new UNA tag! 
Not only are you showing your pride, but you're also helping our students achieve success! The best part is, it's super simple to help! 
Everytime you purchase your UNA car tag, $47.50* of your $50 fee will go directly to student scholarships. 
Everybody Wins!

Just how impactful is this?
Last year alone, money raised from purchase of car tags allowed UNA to award almost $70k in scholarships!
You can make a difference today!
*tax deductable as per IRS regulations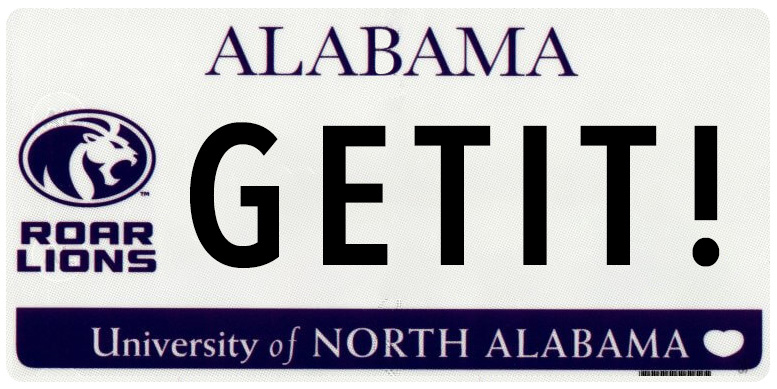 Alabama Registration Renewal Cycles
The DOR has a staggered monthly registration system. The month in which you must renew your AL registration depends on the first letter of your last name.
A & D: renew in January
B: renew in February
C & E: renew in March
F, G, & N: renew in April
H & O: renew in May
M & I: renew in June
P & L: renew in July
J, K, & R: renew in August
Q, S, and T: renew in September
U, V, W, X, Y, and Z: renew in October
Leased, fleet, and commercial vehicles: renew by November 30
Renewals only take place during the months of January through November. You must renew your vehicle by the last day of your renewal month to avoid any penalties.