Meet the Director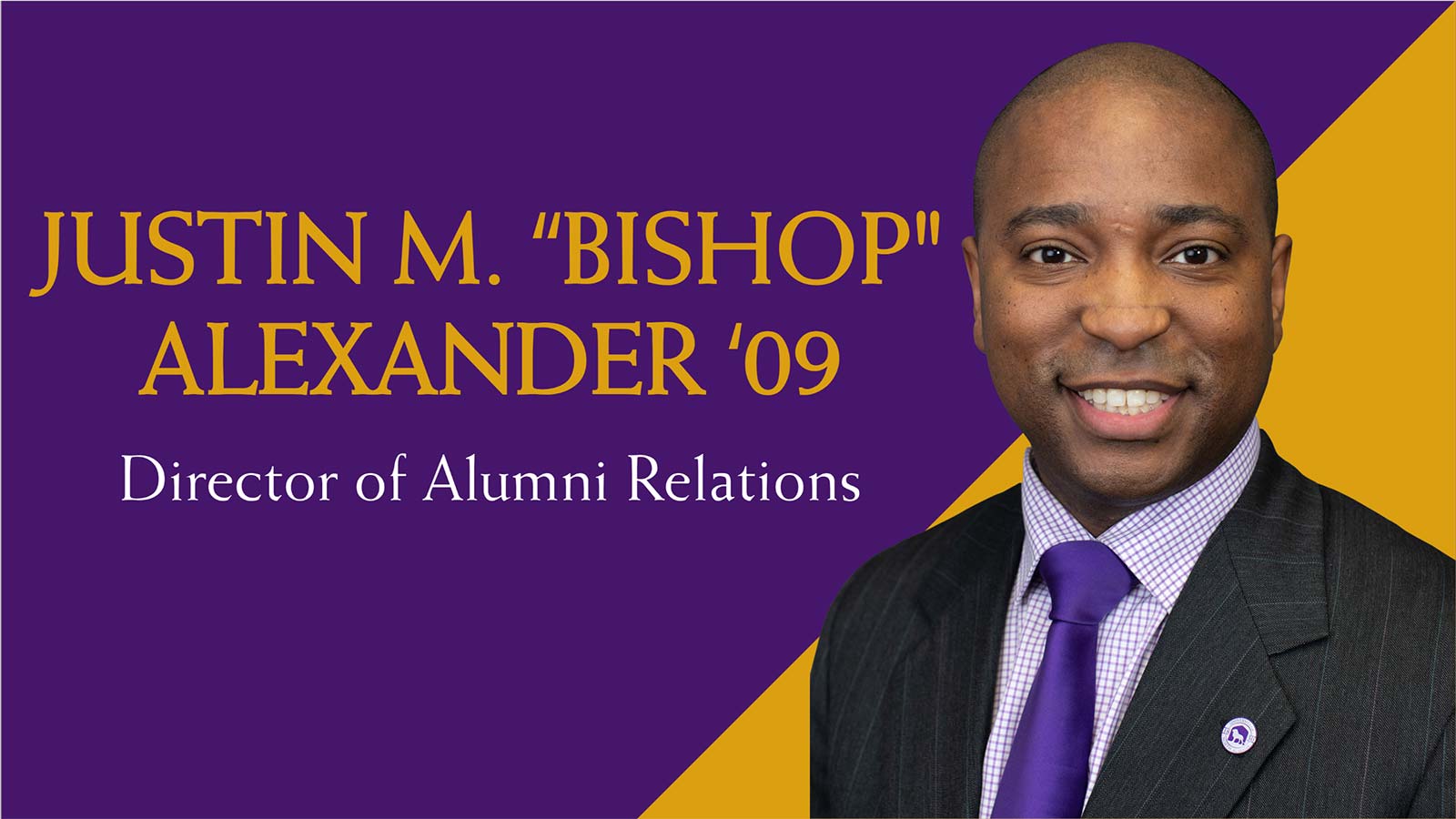 Alumni and Friends, 
On behalf of 60,000 or more alumni of the University of North Alabama, it is my pleasure to welcome you to our Lion family. The Office of Alumni Relations and UNA Alumni Association exist, wholly and solely, to serve and help our alumni, the University, and Shoals community succeed.
Our alumni events, regional networking get-togethers, on campus reunions, athletics sporting events, visit days, and social media resources available through the Office of Alumni Relations and University of North Alabama are designed to aid and assist our alumni in their future endeavors after graduation.
At the same time, I would challenge you to think of ways you can give back to the University to whatever degree you are comfortable. And I do not mean just monetarily, though that is, of course, always welcome. There are many ways to give back, from career and academic mentoring to volunteering time at on- and off-campus events to simply attending academic and social events. And let's not forget North Alabama Athletics.
Cheering for the UNA Lions is always a fun and exciting time and a great way to support our student athletes while reconnecting with the collegiate alma mater we call HOME.
So thank you for visiting the alumni webpage today, and please come back often. I encourage you to explore all that we have to offer to stay connected and make yourself and the University of North Alabama stronger.
And if you should find yourself in the area, please do not hesitate to stop by Rogers Hall (Alumni House). The Office of Alumni Relations team are here to answer any questions you may have and fill you in on what is happening around the campus.
Sincerely,
Justin M. "Bishop" Alexander, '09
Director of Alumni Relations