Instructors
Amy Davison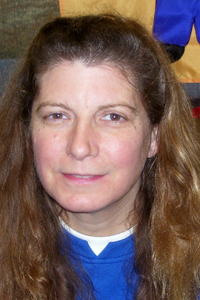 I was born and raised in the mountains of North Carolina and graduated from Appalachian State University with a B.A. in English and a M.A. in Student Development. I received a Master of Science in Elementary Education from the University of Tennessee, Knoxville. I have been a preschool teacher at the Kilby Child Development Center for eight years. My husband (who teaches Biology at the University of North Alabama) and I have one daughter. My family considers me a good cook and I enjoy cooking with the preschool class. We make the best breads! As a hobby, I collect children's books. My favorite authors are Eric Carle and Margaret Wise Brown. I love to introduce favorite books to my preschoolers and always enjoy seeing their faces when they hear a wonderful children's book for the first time!
Mrs. Davison's vita is available here.
Rebecca Lovette
I am a native of Tuscaloosa, Alabama and so I proudly say, "Roll Tide" and "Roar Lions" !   Teaching is one of my passions, and I am so blessed to be a part of the Kilby School Family!  I have a Bachelor's and a Master's, in Elementary Education, from the University of North Alabama.  I have taught Kindergarten Music, Second Grade, Intervention, and Head Start, before becoming a part of Kilby, in 2016.  My husband, Garry, and I have been married for 32 years!  He is a Music Minister and Christian Counselor.  We have raised three wonderful sons: Forrest, who is married to Vivien, and lives in Berin, Germany; Landon, who is a film student at UNA; and McKinley, who is a computer wiz!  Our family has lived in the Shoals, for many years, and we love this community.  I also love to sing praises to my Savior, visit local elderly facilities, travel, and spend time with my family.  My wish, as a teacher, is to speak something positive into the lives of every one of my students.