Cheryl Blake Price, Ph.D.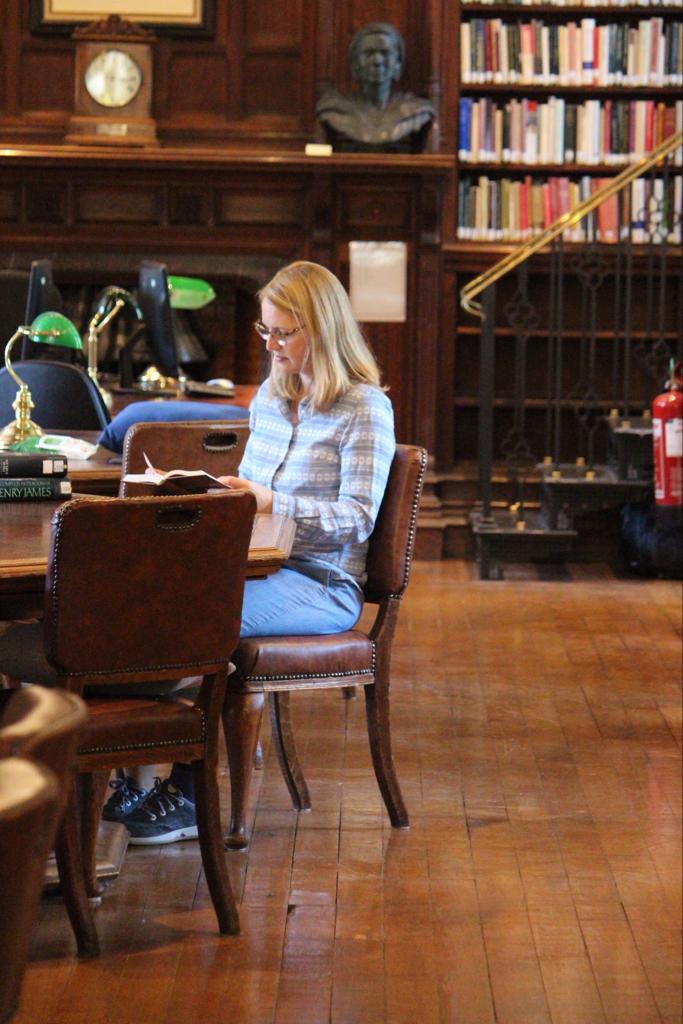 256.765.4488
UNA Box 5050
215 Willingham Hall
Associate Professor and Chair, English
Email: cprice7@una.edu

Cheryl Price is serving as President of the Victorians Institute for the 2022-2023 year.

Research & Teaching Fields:
18th and 19th Century British Literature, Crime Fiction, Literature and Science, Ecocriticism, and Literature and Medicine
| Institution | Degree | Year |
| --- | --- | --- |
| Appalachian State University | B.A. in English | 2003 |
| University of North Carolina at Wilmington | M.A. in English | 2006 |
| Florida State University | Ph.D. in Victorian Literature | 2012 |
Book: In Chemical Crimes: Science and Poison in Victorian Crime Fiction (Ohio State University Press, 2019) Cheryl Blake Price delves into the dark world of Victorian criminality to examine how poison allowed authors to disrupt gender boundaries, genre, and the professionalization of science. Tracing the role of the chemical crime through the works of Letitia Elizabeth Landon, Ellen Wood, Edward Bulwer Lytton, L. T. Meade, Charles Warren Adams, and Wilkie Collins, Price argues that poison this intervention not only provided a useful tool for authors to challenge the growing power of science but also that its fluid nature and ability to mix, mingle, and transcend boundaries made it ideal for generic experimentation.
From the Newgate and Silver Fork novels of the 1830s to the emergent genres of science and detective fiction of the 1890s, Price advocates for the classification of a new type of poisoner, one who combined crime with methodical scientific know-how: the chemical criminal. Chemical Crimes shows how authors used the subversiveness of chemical crimes to challenge the supposed disciplinary force of forensic detection and suggests that generic developments were inspired as much by criminal scientific innovation as they were by the rise of the detective–scientist. By focusing on chemical crime's appearance at significant moments, this book traces how reactions to Victorian science inspired change in nineteenth-century crime fiction.
Publications:
"Probability and Capital Crime: The Rise and Fall of the Actuarial Detective in Victorian Crime Fiction."  Clues: A Journal of Detection. 34.2 (2016): 7-17.

"Medical Bluebeards: The Poisoning Doctor in the Popular Fiction of Ellen Wood." Victorian Medicine and Popular Culture.  Eds. Tabitha Sparks and Louise Penner.  London: Pickering and Chatto, 2015: 81-94.

"Vegetable Monsters: Man-Eating Trees in

Fin-de-Siècle

Fiction." Victorian Literature and Culture. 41.2 (2013): 311-327.

"Poison, Sensation, and Secrets in The Lifted Veil." The Victorian Review. 35.1 (2010): 203-216.

Undergraduate Courses Taught:
EN 111: First Year Composition I
EN 112: First Year Composition II
EN 211: Survey of British Literature I
EN 212: Survey of British Literature II
EN 303: Restoration and Eighteenth-Century British Literature
EN 325: Romantic Literature
EN 326: Victorian Literature
EN 402: Milton
EN 403: Shakespeare
Graduate Courses Taught:
Special Topics Course on Literature and Science (hybrid undergrad/graduate course)
EN 481/581: Transatlantic Women Writers
EN 601: Introduction to Graduate Studies
EN 623: Shakespeare
EN 631: Restoration and Eighteenth-Century Literature
EN 632: Romantic Literature
EN 634: Victorian Literature