English Study Abroad Program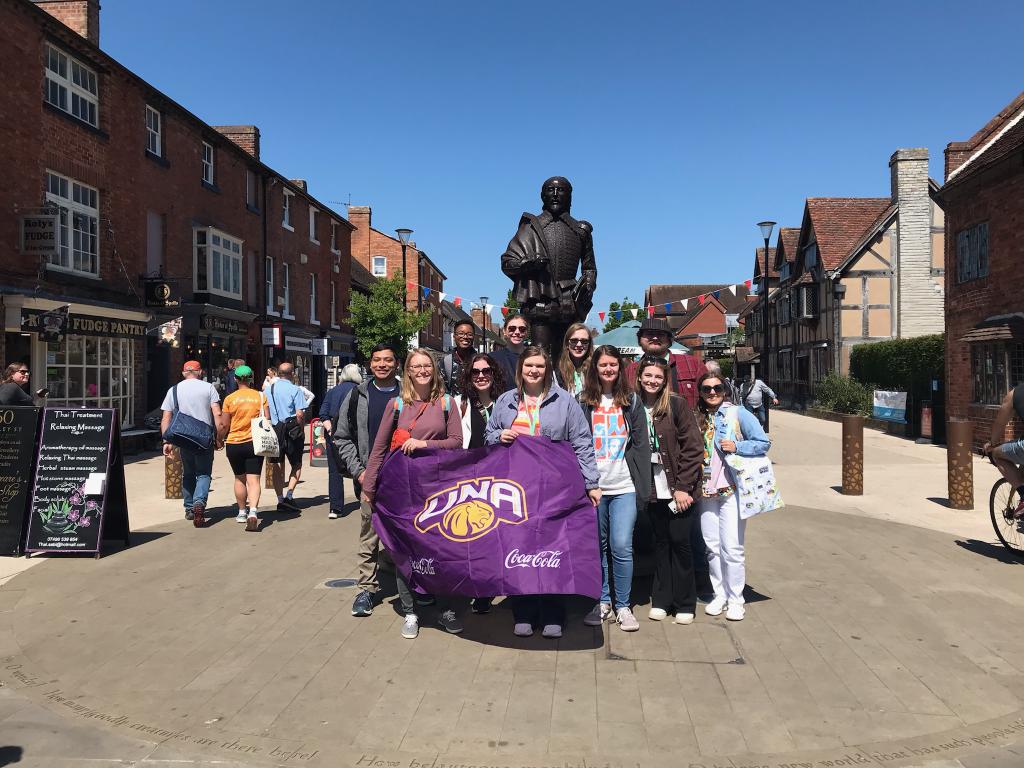 Missed the interest meetings?:
Watch a recording of the meeting here
For the cost and information sheet click here
For the application form click here
Study Abroad Program to the United Kingdom offers:
15 days in the United Kingdom with trips to Stratford-upon-Avon, Bath, Canterbury, and London. Program will run abroad the last two weeks of June.
Includes: tours of Shakespeare's birthplace, Jane Austen-related sites, Westminster Abbey, Canterbury Cathedral, the British Museum, and much more!
Experience world-class theatre, including productions in Stratford and the Globe.
Trip open to any major.
Graduate or undergraduate credit available.

EN 496/596: Special Topics: The Literary Tourist (3): We will explore travel writing as well as the phenomena and impact of literary tourism. We will especially examine how the experience of literary tourism shapes our contemporary understandings of both the past and writers such as Shakespeare and Charles Dickens. (Price)

EN 494/594: Special Topics in Film: British Theatre on Film and Stage (3): explores the history of British theatre from the Renaissance to today, tracing developments in dramatic form and staging, including the possibilities and complications of transferring works of theatre from the stage to the screen.  Examining key moments in the development of British theatre, including the Elizabethan, Restoration, 19th century, and contemporary periods, we'll address the challenges of bringing plays to life in the very different mediums of theatre, film, and television. (Wardell)
Scholarships available:
The Albert S. Johnston study abroad scholarship for students working on Shakespeare and the Renaissance.
The Susan Brill de Ramirez scholarship for students focusing on issues pertinent to women's and gender studies, sexuality studies, philosophy, linguistics, or oral traditions.
Preferred Application deadline: 11/10/2023. After the deadline for preferred admission has past we will continue to consider applications on a case-by-case basis up until 1/10/2024. 
Click here for application form
For more information, contact: