English Degree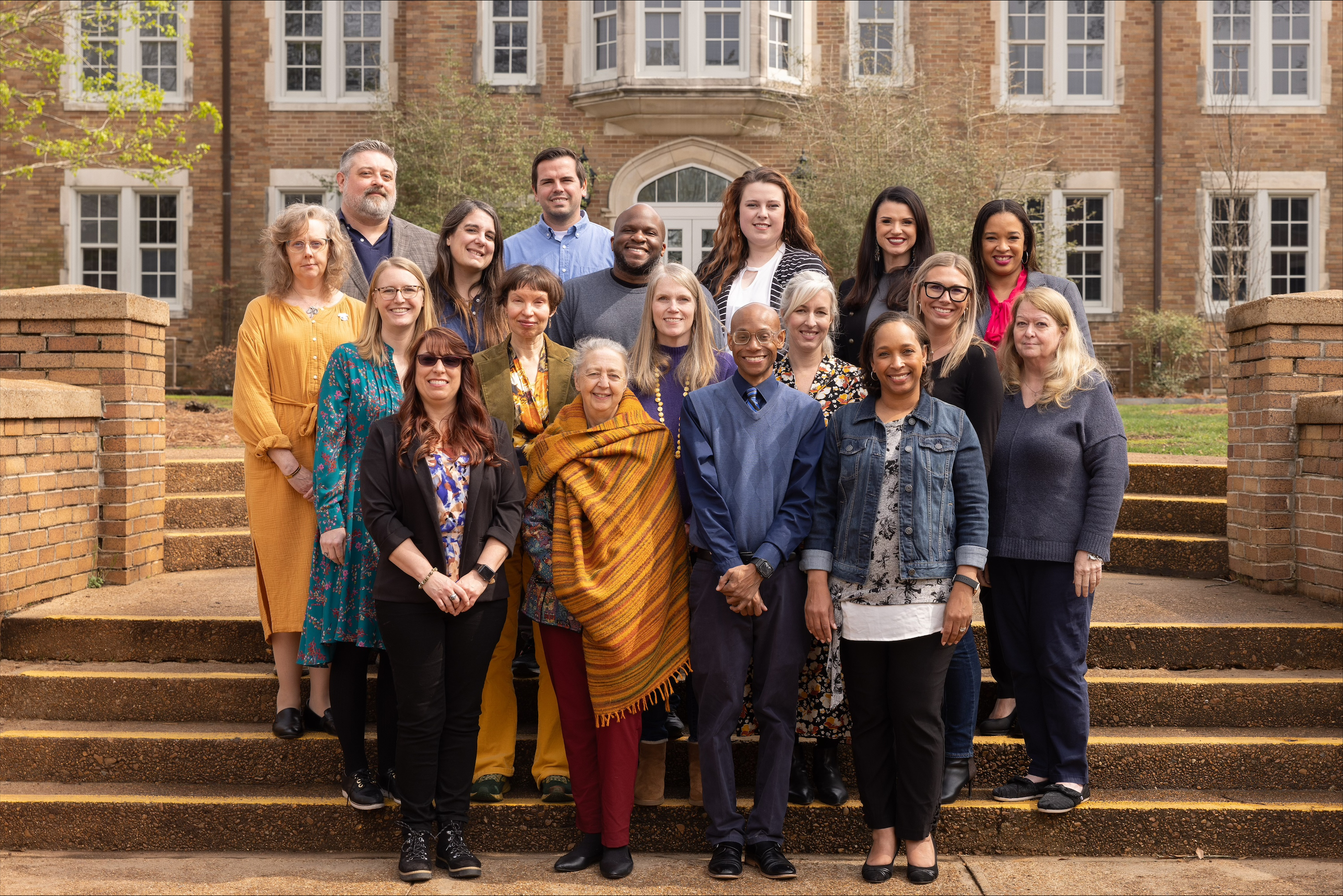 Meet the English Department Faculty!
Dedicated faculty are what make the English major a success at UNA!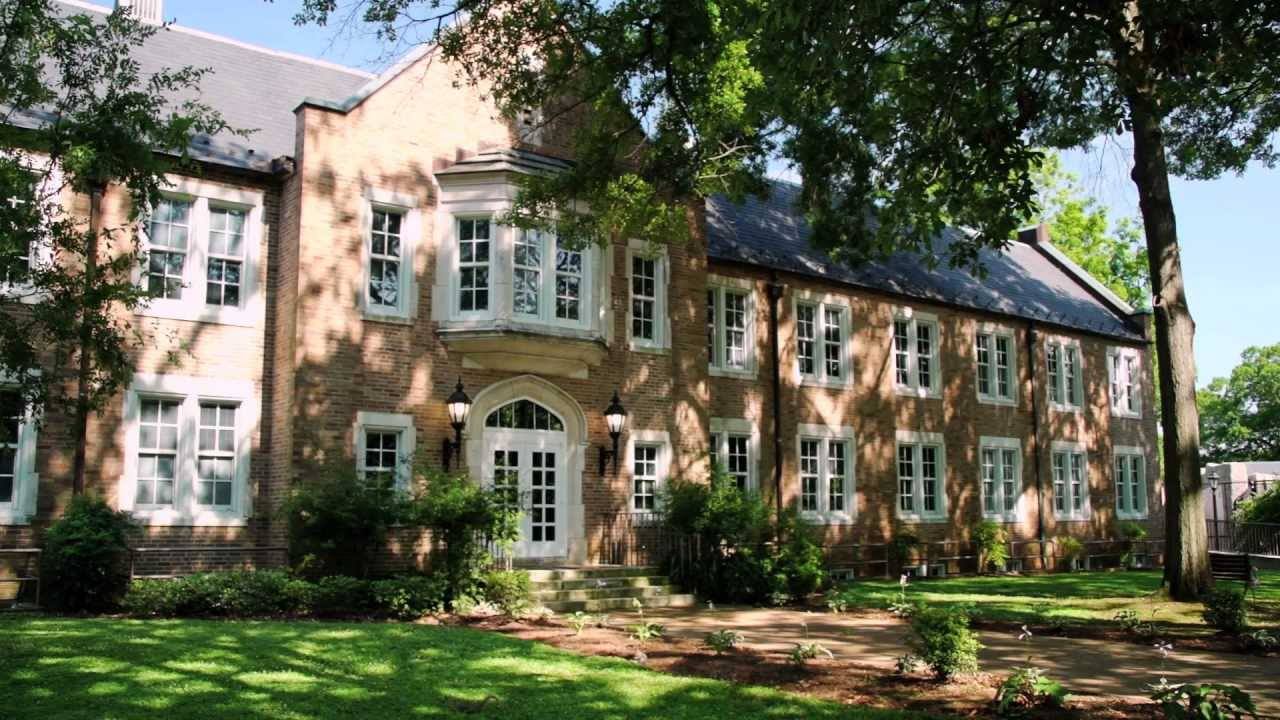 Scholarships Available
Need money to help fund your degree? The English Department offers a variety of scholarships to help fund your studies or even study abroad.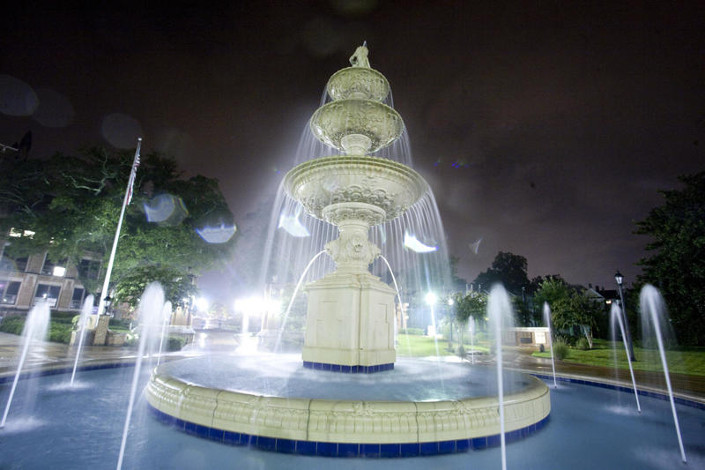 Sigma Tau Delta
The English department is proud to house a chapter of this international English honor society.
The Department of English offers a major program in English with options in English, Language Arts, and Professional Writing leading to the Bachelor of  Arts or Bachelor of Science degree. The department also offers a master's degree in English as well as minor programs in English, Professional Writing, and Film Studies, and basic courses required in the general studies components in all degree programs. The major in English is designed to offer students a  broad background in literature and language as a preparation for teaching, for graduate study, or for careers in a large number of fields.
There are three options for a major in English. They are as follows:
A degree in literature develops the creative and critical minds of students who wish to master the English Language. Through the study of multiple  literary genres, students gain the analytical skills needed to excel in a variety of professional experiences and graduate programs.
Program Learning Outcomes:
Learning Outcome Goal 1: Students can create a critical interpretation of literary texts using textual evidence and research.
Learning Outcome Goal 2: Students can apply appropriate knowledge of literary genres, terminology, and literary movements.
Learning Outcome Goal 3: Students can analyze how underrepresented identities or identities rendered invisible—including but not limited to race (whiteness included), ethnicity, gender, sexual orientation, class, (dis)ability, age, national origin, religion, spirituality, neurodiversity—present and perform in literary works from specific cultures.
Learning Outcome Goal 4: Students can identify the multiple and diverse contexts that shape the production and reception of literary texts.
Cultivating business minds for tomorrow's workforce, a degree in professional writing equips students with the skills and professional etiquette needed to outshine the competition.  This option is designed to prepare students interested in using their communication skills for careers in government, business, industry, social service, or freelance writing.This major focuses on composition, editing, and design of creative and technical writing.
Program Learning Outcomes:
Learning Outcome Goal 1.  Students will demonstrate proficiency writing in a variety of technical and professional genres.
Learning Outcome Goal 2.  Students will demonstrate an ability to compose for a variety of digital environments:
Learning Outcome Goal 3.  Students will demonstrate an ability to compose clear, audience-friendly and user-friendly professional writing while working collaboratively.  
Learning Outcome Goal 4. Students will demonstrate the ability to effectively edit, revise, and/or redesign a variety of professional documents.
Learning Outcome Goal 5. At the conclusion of this degree program, graduates will be able to demonstrate a culturally sensitive and responsible approach to professional writing.  
A degree in Language Arts allows students to pursue a variety of educational-based careers in English. Students develop strong interpersonal skills alongside a working knowledge of the English Language. An Education major is also required for this option.
Find checksheets for all three options here
Find a list of undergraduate course rotations here
Honors in the Major:
Academically eligible students who have at least a 3.5 High School GPA and who receive a minimum 24 ACT on the English subtest may enroll in the Honors Program in English. The program consists of two courses in Honors Composition (EN111-H and EN112-H), two courses in Honors Studies in Western Literature (EN231-H and EN232-H), and a themed Honors Seminar (EN304-H). Students successfully completing the Honors sequence will graduate with "Honors in English." Students in the University Honors Program may also complete the sequence for English Honors.