Dr. Kelsey Paquin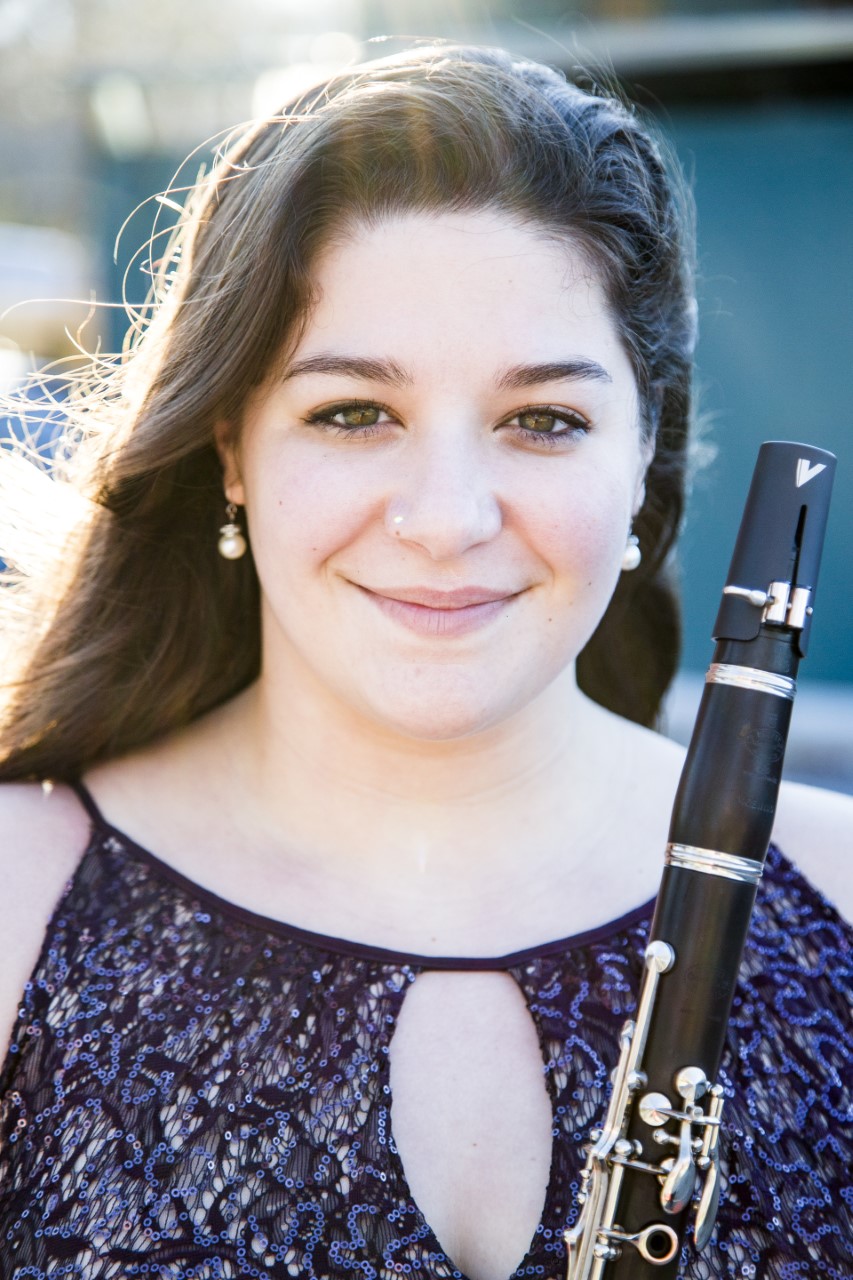 ph: 256.765.4359
UNA Box 5040 | 220 Music Building
Education Information
D.M., Florida State University
M.M., University of North Carolina at Greensboro
B.M., Ithaca College
Woodwind Faculty-Clarinet
Dr. Kelsey Paquin is a vibrant performer whose passion and clear musical vision engages audiences in an authentic way. Her joy for music has taken her around the world, having performed throughout the United States and Europe, including the Czech Republic, Austria, and Italy, most notably at Terme Milano and Casa Verdi in Milan and Dvořák Hall in Prague. She has appeared with Panama City Pops Orchestra, Roanoke Symphony Orchestra, Winston Salem Symphony, Western Piedmont Symphony, Piedmont Wind Symphony, Greensboro Opera, and American Wind Symphony Orchestra. Along with pianist William Hueholt, Dr. Paquin is co-founder of Black Dog Duo, a clarinet-piano duo that explores classical, klezmer and modern music with a strong focus on community outreach.  She is the 2015 Grand Prize Winner of The University of North Carolina Greensboro Student Artist Competition and appeared as a soloist with the Wind Ensemble and Symphony Orchestra.
Dr. Paquin has served as Adjunct Applied Faculty in Clarinet at Troy University and Teaching Assistant in Clarinet at Florida State University. She has appeared as lecturer and clinician at The University of North Carolina at Greensboro, Virginia Commonwealth University, Kutztown University, Stetson University, Florida A&M University, University of Alabama-Birmingham, Furman University, Tennessee Tech University, Chicago State University, and University of Central Arkansas.
Dr. Paquin's current research focuses on the clarinet works of Indian composer John Mayer. As a recipient of the Presser Graduate Music Award, she will travel to London, England and Kolkata, India to continue this research. Her research has resulted in a publication in the International Clarinet Association's journal, The Clarinet, and lectures and recitals at ClarinetFest (2021 and 2022), The University of Alabama-Birmingham Clarinet Symposium, and various universities.
Dr. Paquin holds a Doctor of Music degree from Florida State University, a Master of Music degree from The University of North Carolina at Greensboro, a Bachelor of Music degree from Ithaca College, and has studied at G. Verdi Conservatorio di Musica in Milan, Italy. Her primary teachers include Deborah Bish, Jonathan Holden, Anthony Taylor, Kelly Burke, Michael Galván, Luigi Magistrelli, David Sapadin, and Miriam Lockhart.
Dr. Paquin is a member of the International Clarinet Association and the College Music Society.