University Advising Services Home
Welcome to the University Advising Services homepage.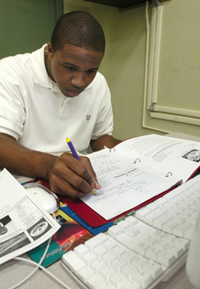 Our office's services are a bit different than those you receive through your regular academic advisor. We are here to provide you with:
Academic programming for orientation sessions;
Advising assistance;
Tutoring assistance;
Academic counseling, which offers the support you need to help you achieve academic success; and
Testing Services (e.g., ACT, SAT, PRAXIS) for the University and the community.
If you would like an appointment with an advisor, please call 256-765-4722 and let tell the person with whom you would like to schedule an advising appointment or use our on-line scheduling software by clicking here.
Hours of Operation
You can come by our offices on the second floor of The Commons anytime Monday through Friday from 8:00 a.m. to 4:30 p.m. If you need to stop by during the summer semester, our hours will change to 7:30 a.m. to 4:00 p.m.
Information