Founders' Day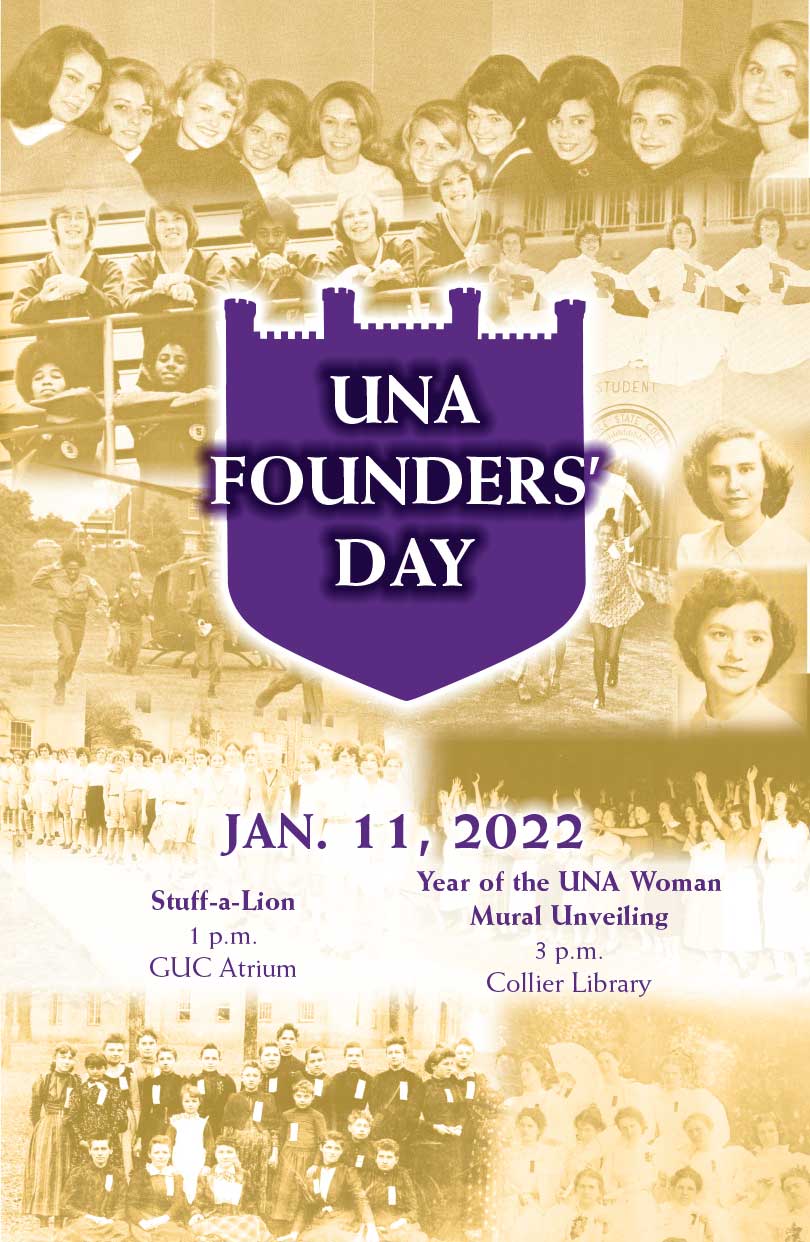 Join us and our more than 60,000 alumni as we observe the 192nd-anniversary Founders' Day.
Selected Photos from
Founders' Day
The University of North Alabama was founded as LaGrange College.


A grammar school was added to LaGrange College. (Today, UNA's Kilby Laboratory School is the only university-owned and operated elementary laboratory school in Alabama.)

The school was re-incorporated as Florence Wesleyan University.


The Methodist Church deeded Florence Wesleyan to the State of Alabama and the institution became the State Normal School at Florence, the first state-supported teachers' college south of the Ohio River.


31 women enrolled and the school became one of the first co-educational institutions in the nation.

The first woman joined the faculty.

The institution functioned as a normal school for more than 50 years until 1929, when it became a state teachers college offering a four-year curriculum in elementary education.


The Alabama Legislature voted to change the institution's name to Florence State College to reflect its expanding academic mission.

Wendell Wilkie Gunn became the first African-American student to enroll at the college.


The Alabama Legislature removed jurisdiction for the college from the State Board of Education and vested it in a Board of Trustees. A year later, the new board voted for another name change to Florence State University, once again symbolizing the steady expansion of the institution's academic offerings and mission.

The university underwent another change of name to the University of North Alabama, symbolizing its coming of age as a comprehensive, regional university.