UNA Regional Inservice Center - Region 1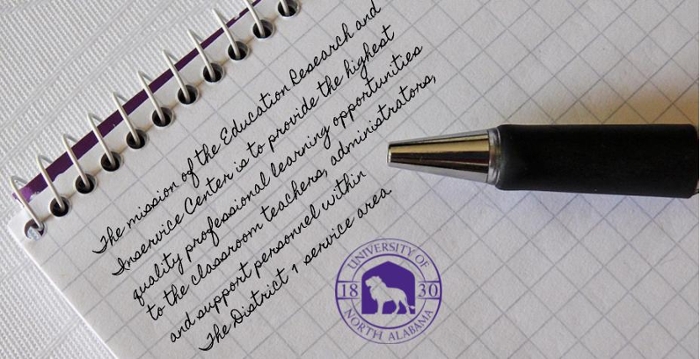 Who We Are
The UNA Inservice Center is one of eleven Regional Inservice Centers across Alabama. These centers were created by the legislature with the mission to provide professional learning opportunities, training, and support to the state's public educators. The eleven centers form the Alabama Regional Inservice Center network, or ARIC.
What We Offer
The UNA Inservice Center provides professional learning opportunities throughout the year that are focused on identified needs within the region. In addition to these, the center works collaboratively within the ARIC network to offer state-wide opportunities. Also, we have the following state-wide support programs for educators: Alabama Math, Science, and Technology Initiative (AMSTI), Alabama Science in Motion (ASIM), and Alabama Technology in Motion (ATIM). These programs offer support and training to the region's educators to enhance student learning in the areas of math, science, and technology.
Most professional learning sessions, support, and opportunities provided through the Center are free! Participant educators who attend a professional learning session through the UNA Inservice Center earn clock hours that apply toward teaching certificate renewal.
For More Information
We look forward to providing you with many professional learning opportunities throughout the year! For more information about the Inservice Center, please like and follow us on Facebook and Twitter.
Please check out our latest newsletter!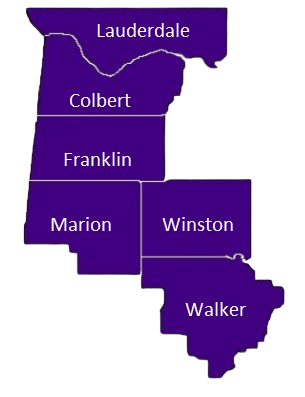 Our Service Area
Colbert County, Florence City, Franklin County, Haleyville City, Jasper City, Lauderdale County, Marion County, Muscle Shoals City, Russellville City, Sheffield City, Tuscumbia City, Walker County, Winfield City and Winston County
Like Us On Facebook!