NBCT Support

NATIONAL BOARD SUPPORT EMAIL LIST
UNA-RIC will be offering National Board Certification support for the 2022-2023 school year. If you are interested in participating in NBCT professional learning and mentoring opportunities for this school year, please complete the following google form. We will then add you to our NBCT email list.
 Click here to be added to the NBCT email distribution list.
NATIONAL BOARD FOR PROFESSIONAL TEACHING STANDARDS PROCESS SESSIONS
Register today in PowerSchool!
Looking for more information about becoming National Board Certified? Are you thinking about going through the National Board Certification process? Do you want to know more about the process and how to begin the journey? This session is designed to introduce the process in detail and to begin to help you map out a plan of approach to become certified. We will also discuss specific logistical requirements from the National Board as well as the opportunity to join the UNA-RIC NBCT Support Program to help guide you through the entire process from beginning to end.
Topics Covered:
What is National Board Certification?

Applying for National Boards

National Board for Professional Teaching Standards Website

Choosing a Certificate Area

Four Component Areas in the Certification Process

Overview of the Writing Process

Overview of the Video Process

The Benefits of Attaining National Board Certification

Graduate Credit Opportunities
Audience: This workshop is for teachers who are looking to achieve National Board Certification.
These counties are just suggested based on the location of the facilitator. Please feel free to attend the session that works best with your schedule.
REGISTER HERE Section #431976 for the Following Counties:
Colbert County, Florence City, Franklin County, Lauderdale County, Muscle Shoals City, Russellville City, Sheffield City, and Tuscumbia City
Format: Face to Face
 Location: UNA East Campus, 1640 Tune Avenue, Florence, AL
Date: Tuesday, June 7, 2022
Time: 12:30 - 3:30
Facilitators: Dr. Lisa Clayton and Madonna Choat
REGISTER HERE Section #433188 for the Following Counties:
Haleyville City, Jasper City, Marion County, Walker County, Winfield City, and Winston County
Format: Face-to-Face
Location: Jasper High School Library, 1501 Viking Dr, Jasper, AL
Date: Wednesday, June 21, 2022
Time: 8:30 - 10:30
Facilitator: Kristy Watkins
National Board Resources
To learn more about becoming a National Board Certified Teacher, visit the National Board for Professional Teaching Standards site.
For additional resources related to National Board Certification from Dr. Melissa Shields, visit her Teaching and Leading site.
ATLAS - Accomplished Teaching, Learning and Schools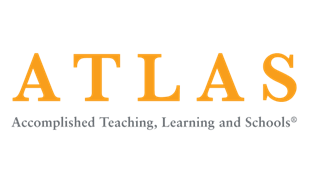 ATLAS provides a library of authentic cases of accomplished teaching practice indexed to common teaching and learning frameworks across a wide variety of classroom settings.
ATLAS is normally a resource for National Board Certification, but it can also be used by teachers for personal growth or incorporated into district teacher induction programs. This resource is open to our full-time, public school educators in Alabama. Please feel free to reach out to Dr. Deanna Hollimon (dchollimon@una.edu) to receive access.