Technology in Motion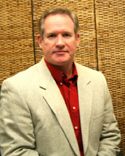 Dr. Barry Wiginton
How can your LEA receive free professional development training?
Superintendents, Curriculum Supervisors, Technology Coordinators, Principals, or other authorized designee can schedule with Technology in Motion.
Simply follow the simple steps below:
Complete the Technology in Motion Professional Development Survey  Note: This does not reserve training dates for your school.
IMPORTANT---Send an email to the Technology in Motion Specialist blwiginton@una.edu to discuss the training topic and request training dates. The calendar below may be of assistance when selecting possible training dates.
A confirmation email will be sent to affirm the training dates, times, location, and participants. 
Technology in Motion can set up the training in STIPD upon request.