Biology Degree - Cellular & Molecular Option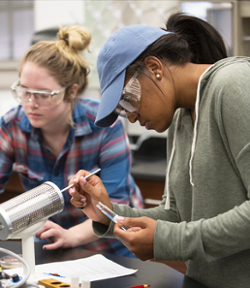 A student in Microbiology lab sterilizing her innoculation loop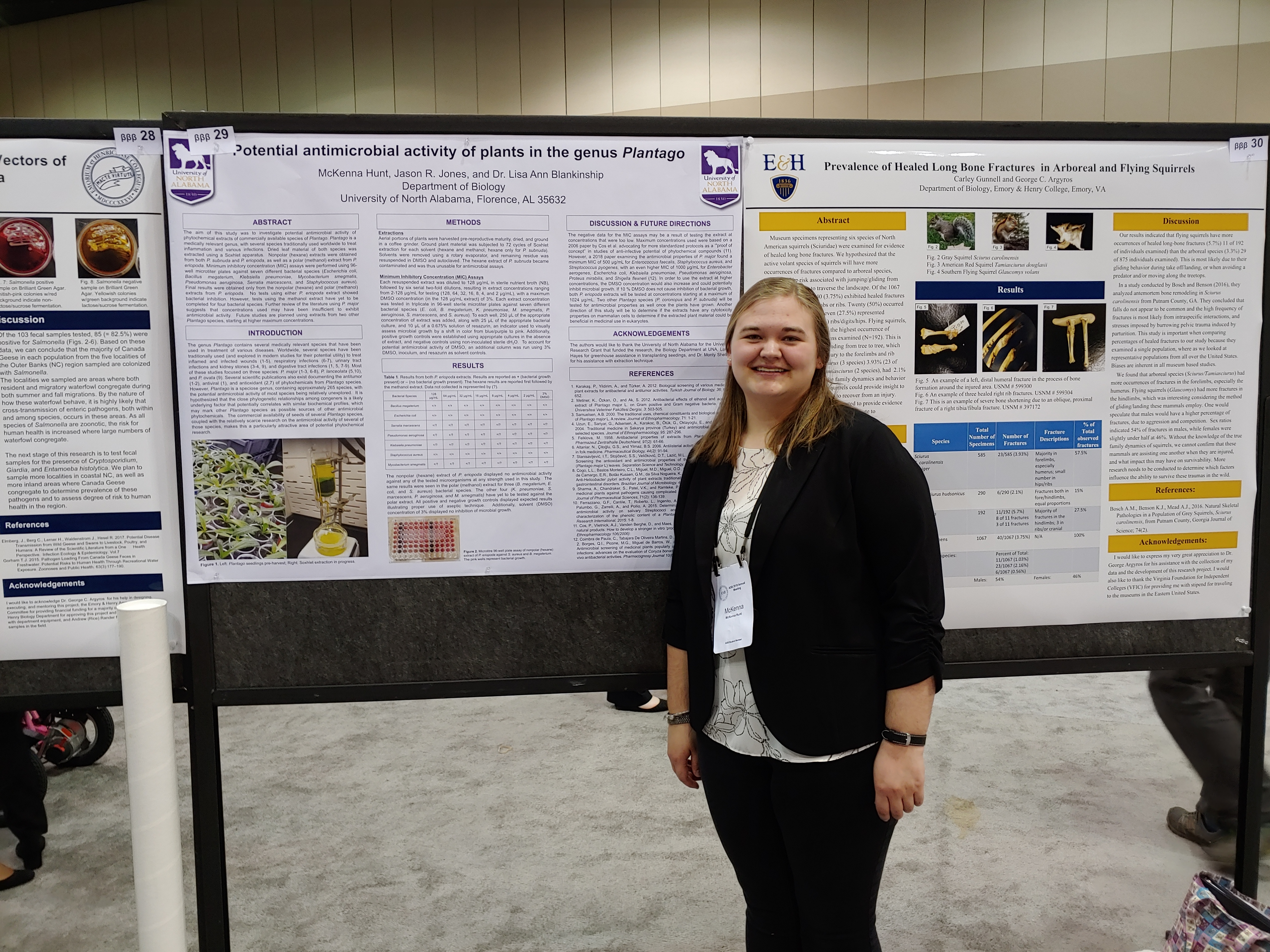 Research Presentations
Cellular and Molecular Biology student McKenna Hunt presents her research at TriBeta in spring 2019.
White Coat Ceremony
Cellular and Molecular Biology alumnus Dalton Wright receives his white coat at a ceremony at UAB's School of Dentistry in August 2019.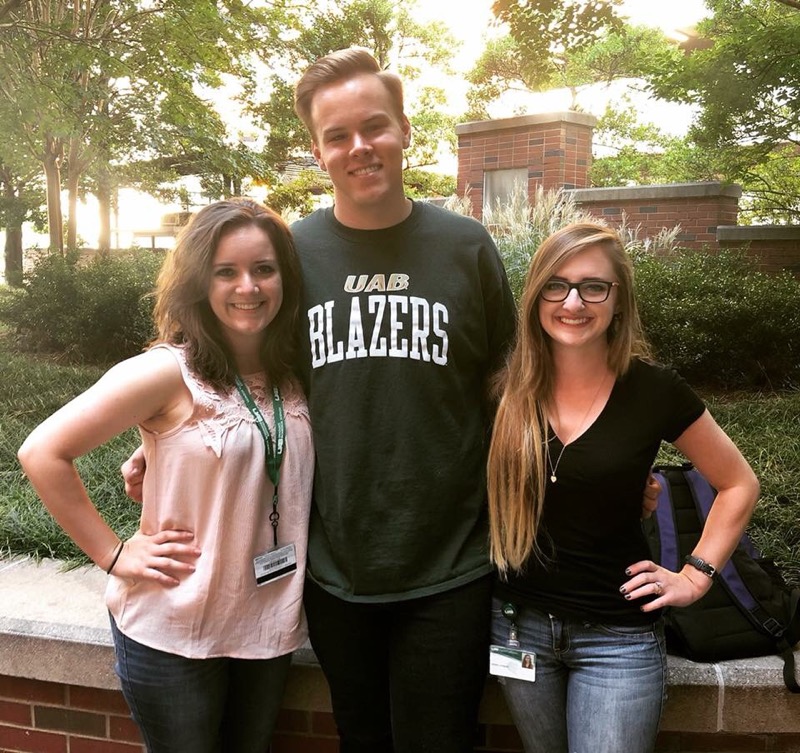 Future Ph.D.s
The cellular & molecular biology option can be used to begin Ph.D. programs, as Nicole, Jason, and Natalie know. They are in Ph.D. programs at UAB.

The cellular and molecular biology option is designed for students who wish to prepare for positions in biotechnology, biochemistry, or medical research at the entry level or to pursue graduate study in these fields.  This option prescribes additional coursework in biology, mathematics and physics.  A minor in chemistry is required.
Forms: