Master of Health Administration (MHA)
Master of Health Administration
Earn your AACSB-accredited Master of Health Administration (MHA) from a premiere regional university, located in North Alabama. As a North Alabama MHA student, you will experience a quality educational program infused with real-world applicability. The MHA program is 100% online, so you can complete it from anywhere! Whether you're looking to start a new career in healthcare or advance in your current healthcare career, the UNA MHA will prepare you to move forward with confidence.

Time to Complete
12-18 Months (Full Time)
18-24 Months (Part Time)

Modality
100% Online


Credential
MHA

hd
Why UNA for Your MHA?
100% online—complete your degree from anywhere!
AACSB Accredited.
Program flexibility for working professionals with five starts per year.
New students receive their first course free with our New Start Scholarship*.
Instructors with real world industry experience.
Strong alumni base for networking and job opportunities
*
New students enrolled in any online bachelor's degree, graduate program (online or on-campus), certificate, or micro-credential will automatically qualify and receive a complimentary first course tuition scholarship when enrolled in two or more courses their first semester.
How much can I make with an MHA?
hd
Curriculum
Course List
Code
Title
Hours
MHA 608
Health Economics
3
MHA 610
Healthcare Law
3
MHA 613
Diversity, Equity, and Inclusion in Healthcare
2
MHA 621
Health Policy, Politics, and Analysis
2
MHA 625
Healthcare Finance
3
MHA 630
Healthcare Analytics
3
MHA 638
Leadership in Healthcare Organizations
2
MHA 642
Quality and Process Improvement in Healthcare Operations
3
MHA 646
Management and Organizational Behavior
2
MHA 657
Human Resources in Healthcare
2
MHA 665
U.S. Health Care System
1
MHA 671
Healthcare Marketing
2
MHA 682
Health Informatics
2
MHA 695
Strategic Planning for Healthcare
2
MHA 699
Capstone Experience
2
Total Hours
34
hd
Distinguished Accreditation
The North Alabama Sanders College of Business and Technology is also accredited by the prestigious Association to Advance Collegiate Schools of Business (AACSB International). AACSB is the world's largest global association for business education, and our accreditation status puts North Alabama's Sanders College of Business and Technology in the top five percent of business colleges worldwide.
The University of North Alabama is accredited by the Southern Association of Colleges and Schools Commission on Colleges (SACSCOC) to award baccalaureate, master's, and doctoral degrees.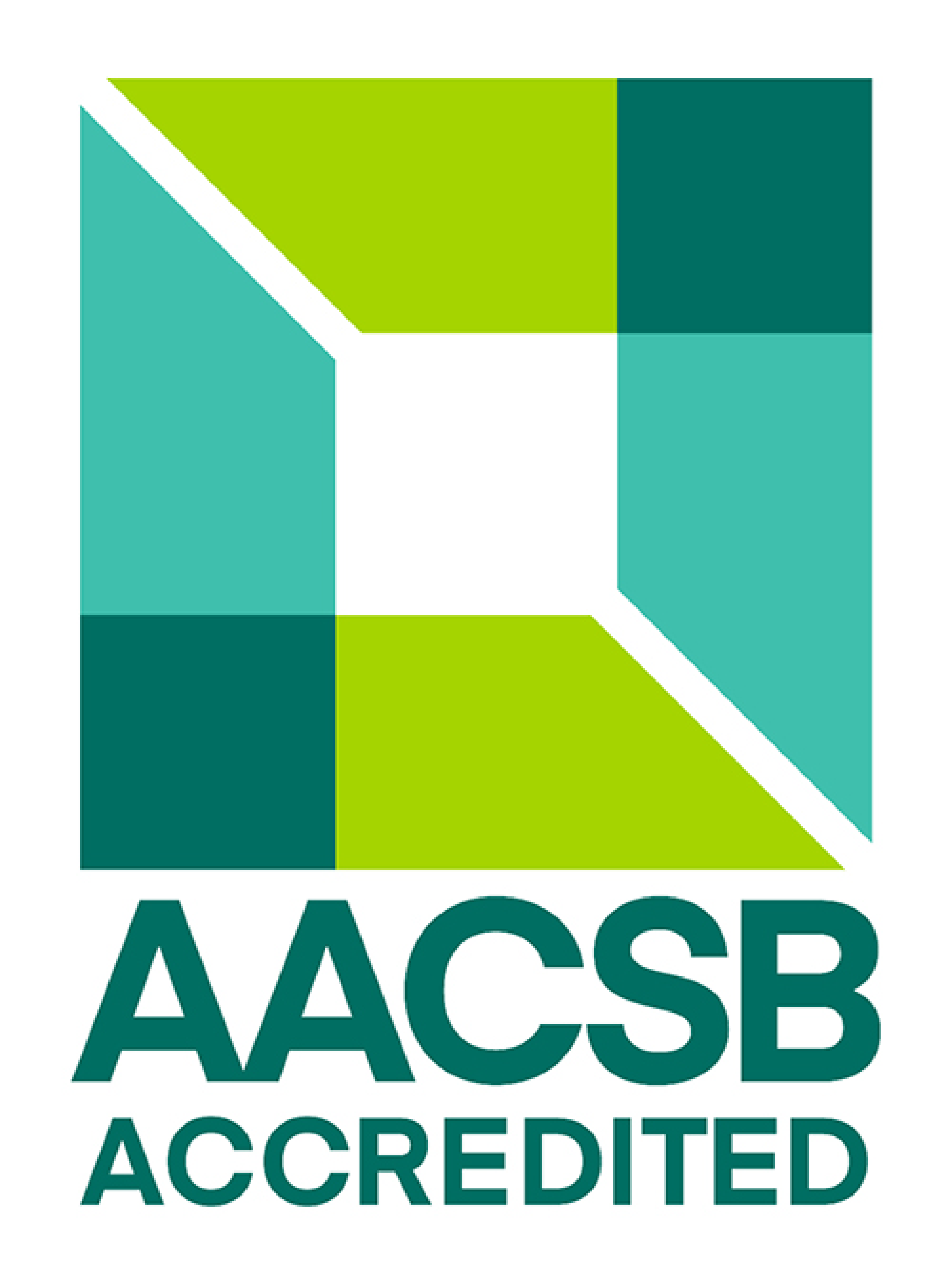 hd
What Can I Do With an MHA?
The MHA will prepare you to pursue leadership roles within the healthcare sector, while also more broadly equipping you with transferable skills that can be applied across professional endeavors. Common work settings for those with an MHA include, but are not limited to: health systems, hospitals, clinics, pharmaceutical companies, health policy organizations, government agencies, tech companies, non-profit organizations, consulting firms, public health organizations, and insurance companies.
According to the Bureau of Labor Statistics, the median annual salary for medical and health services managers, including health services administrators, was $101,340 as of May 2021. Employment of health services managers is projected to grow by 28% between 2021 and 2031, heavily outpacing all occupations, which is expected to grow 5% (on average) over the same time period.
hd
Admissions Requirements
The minimum requirements for acceptance into the program include the following:
Bachelor's degree or equivalent
GPA of 2.50 or higher on a 4.0 scale
No GMAT Required
A maximum of six semester hours of graduate credit may be accepted by transfer from other approved institutions.
See Full Admission Requirements Here
hd
Tuition & Aid
Earn a high-quality MHA degree online for $19,890 with no extra fees. We want to make your educational experience affordable and multiple scholarships are available. As a newly enrolled student in an online program, you will receive your first course free when you enroll in a minimum of two courses.
Tuition Cost

MHA: $495 per credit hour + fees
hd
Frequently Asked Questions
Your MHA diploma will not say "online". You can be confident in knowing that UNA's online programs receive the same quality of education as the in-person programs - from the same instructors teaching the same content.
Get Started Today – Request Information
Loading...