College of Education and Human Sciences Ambassadors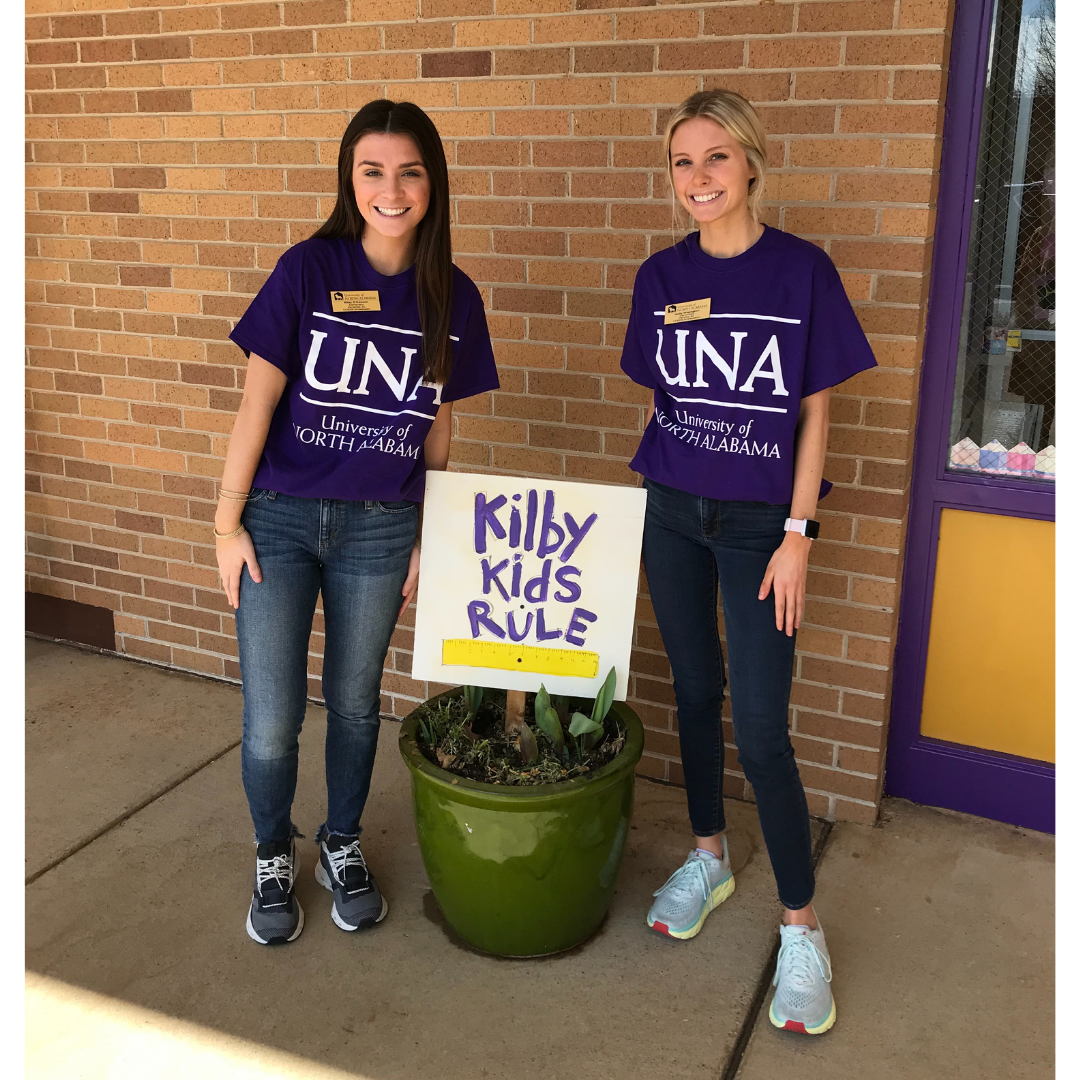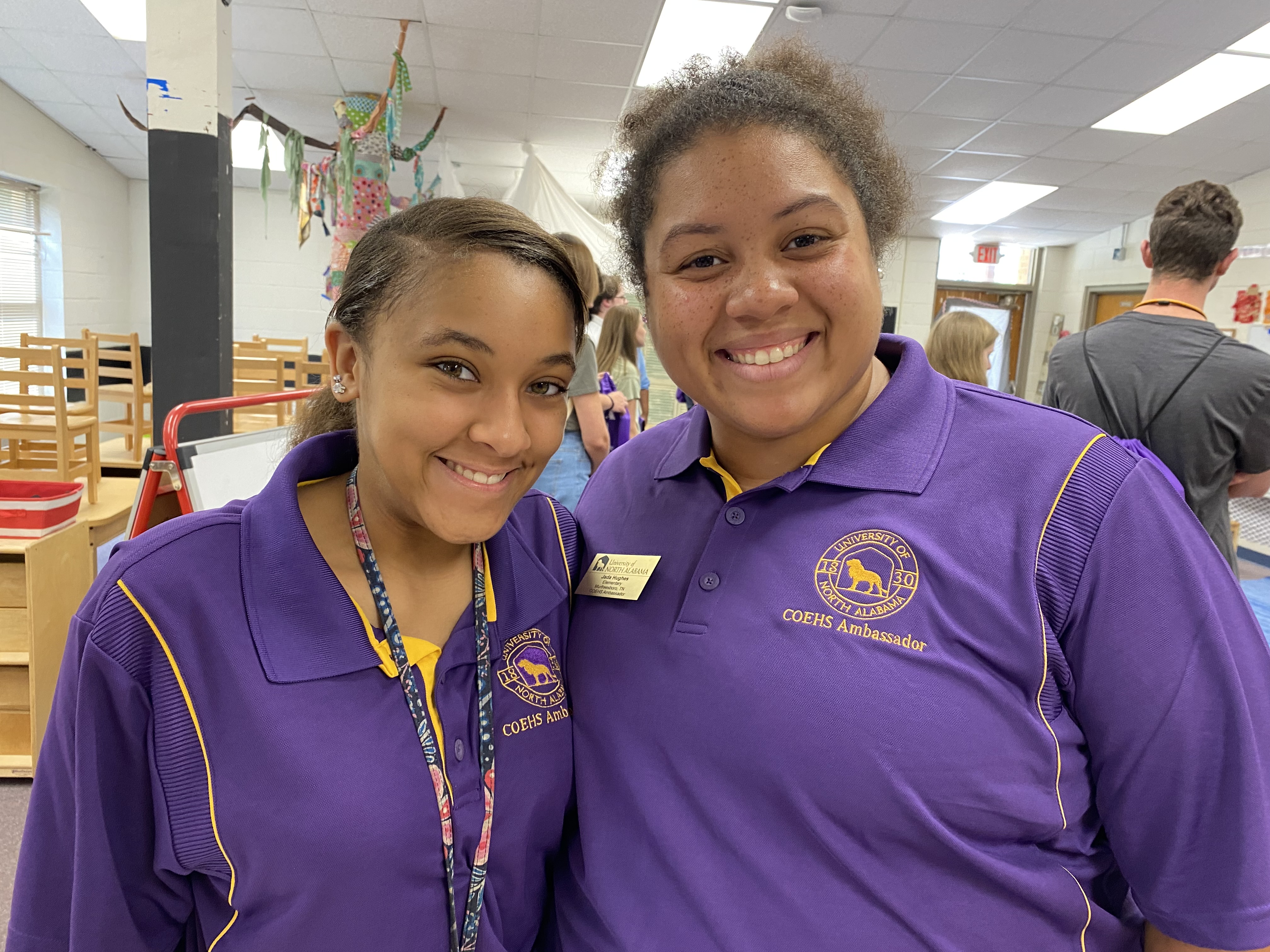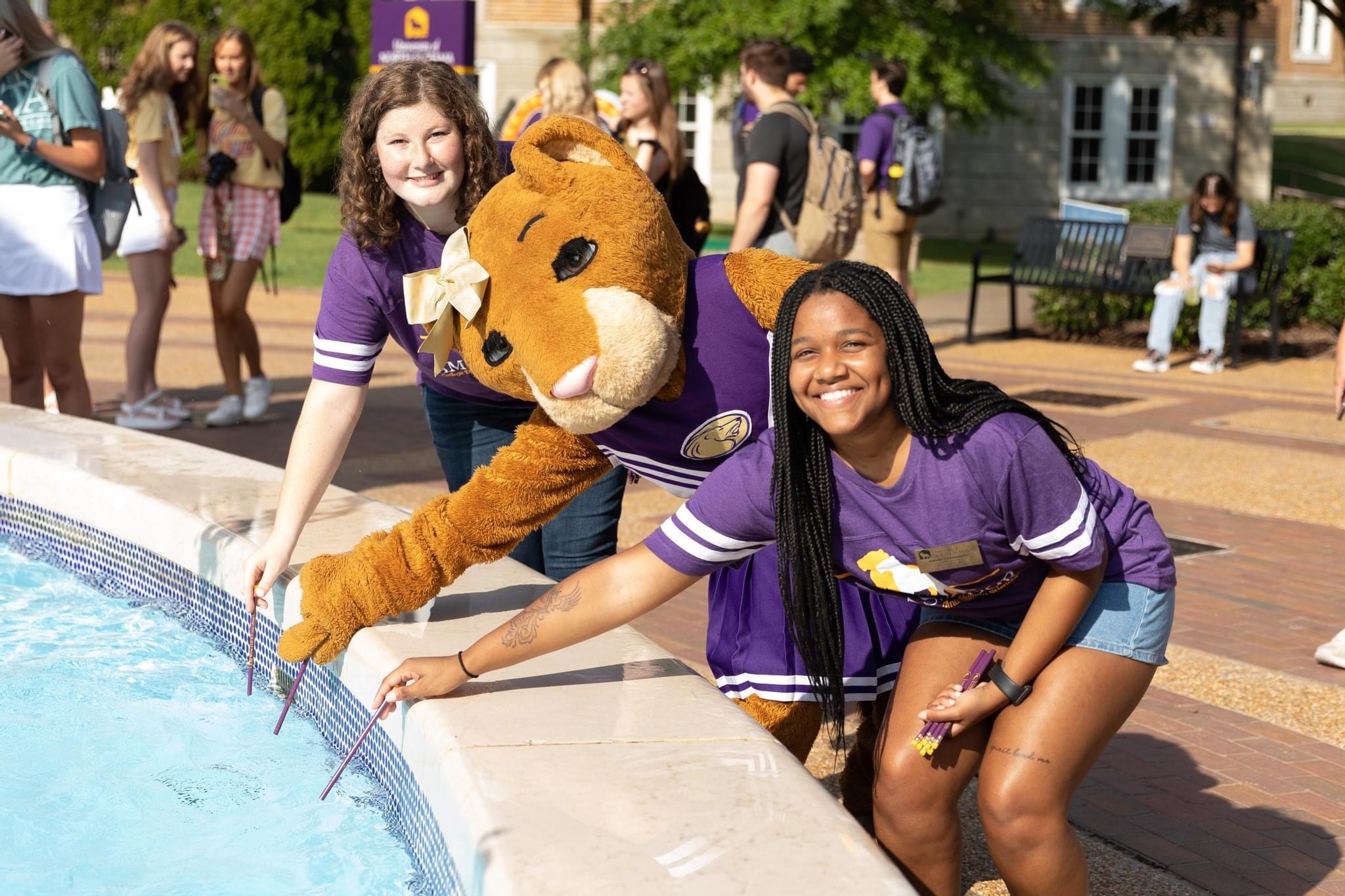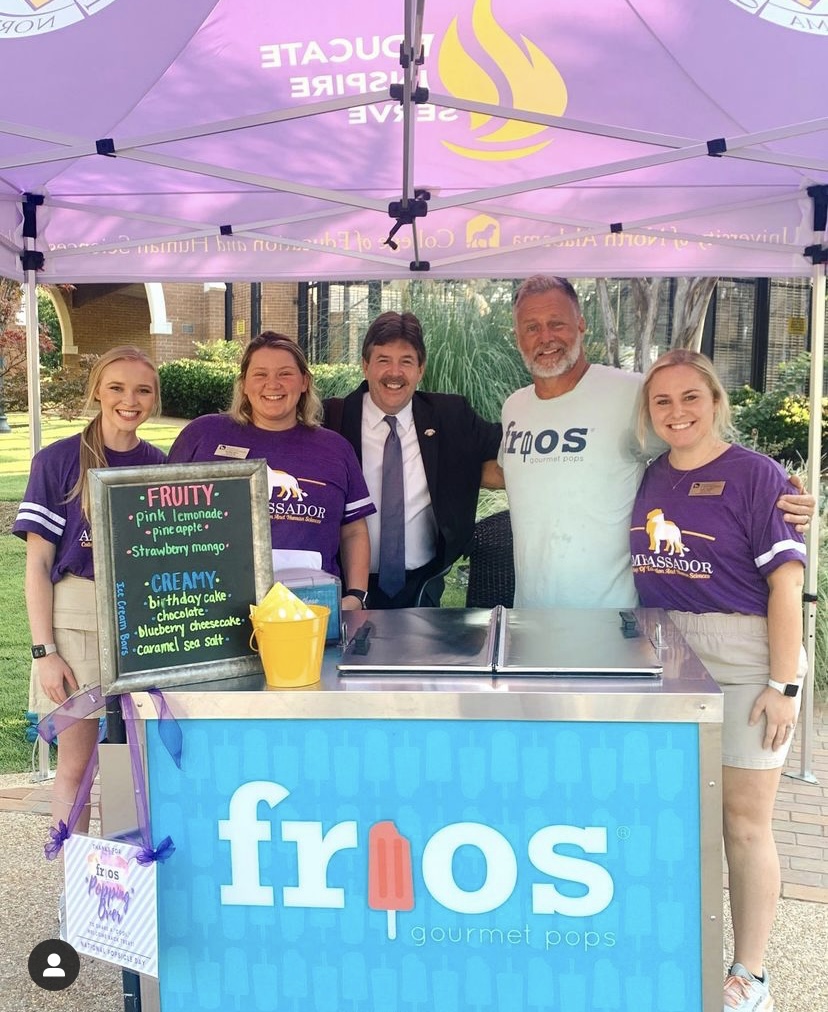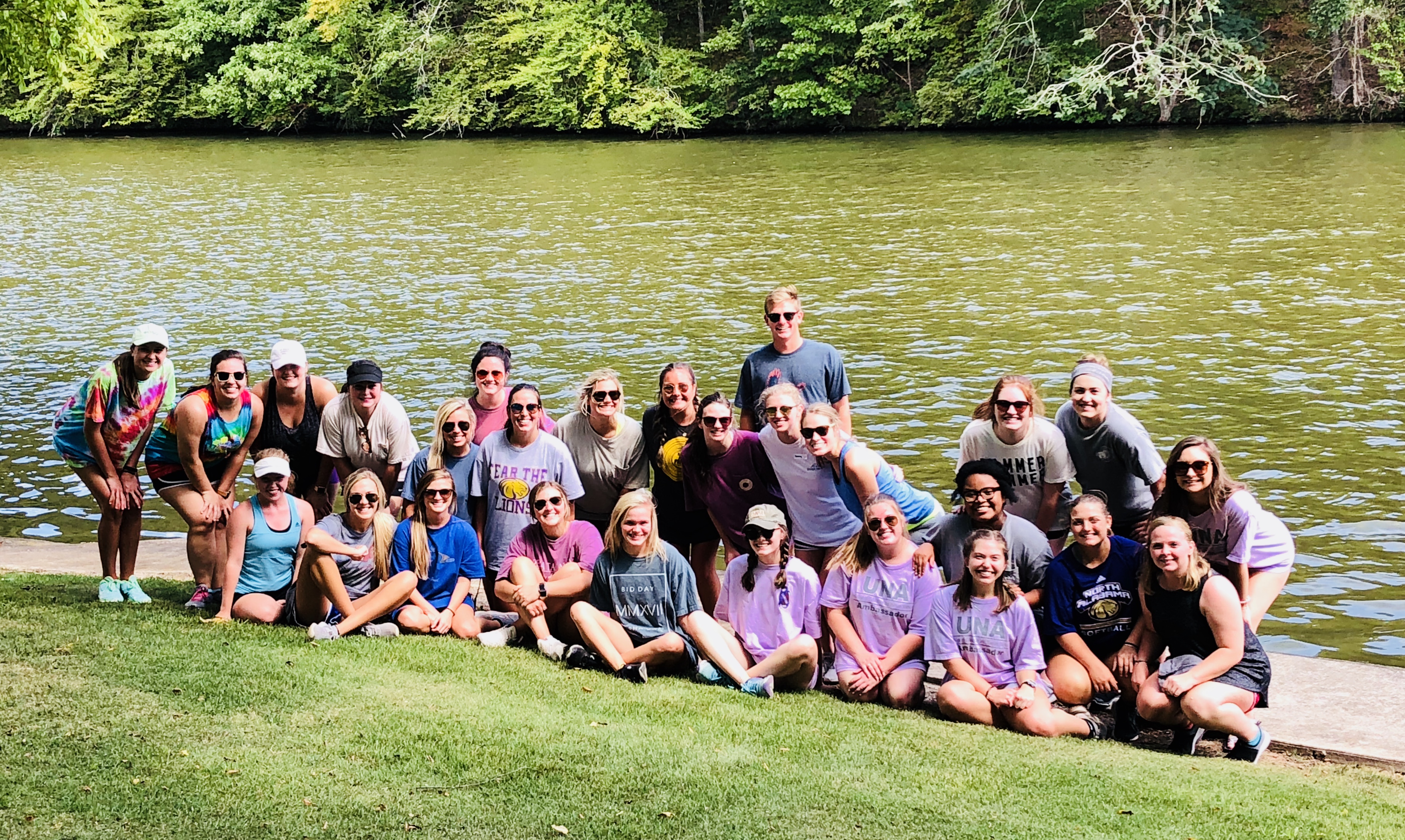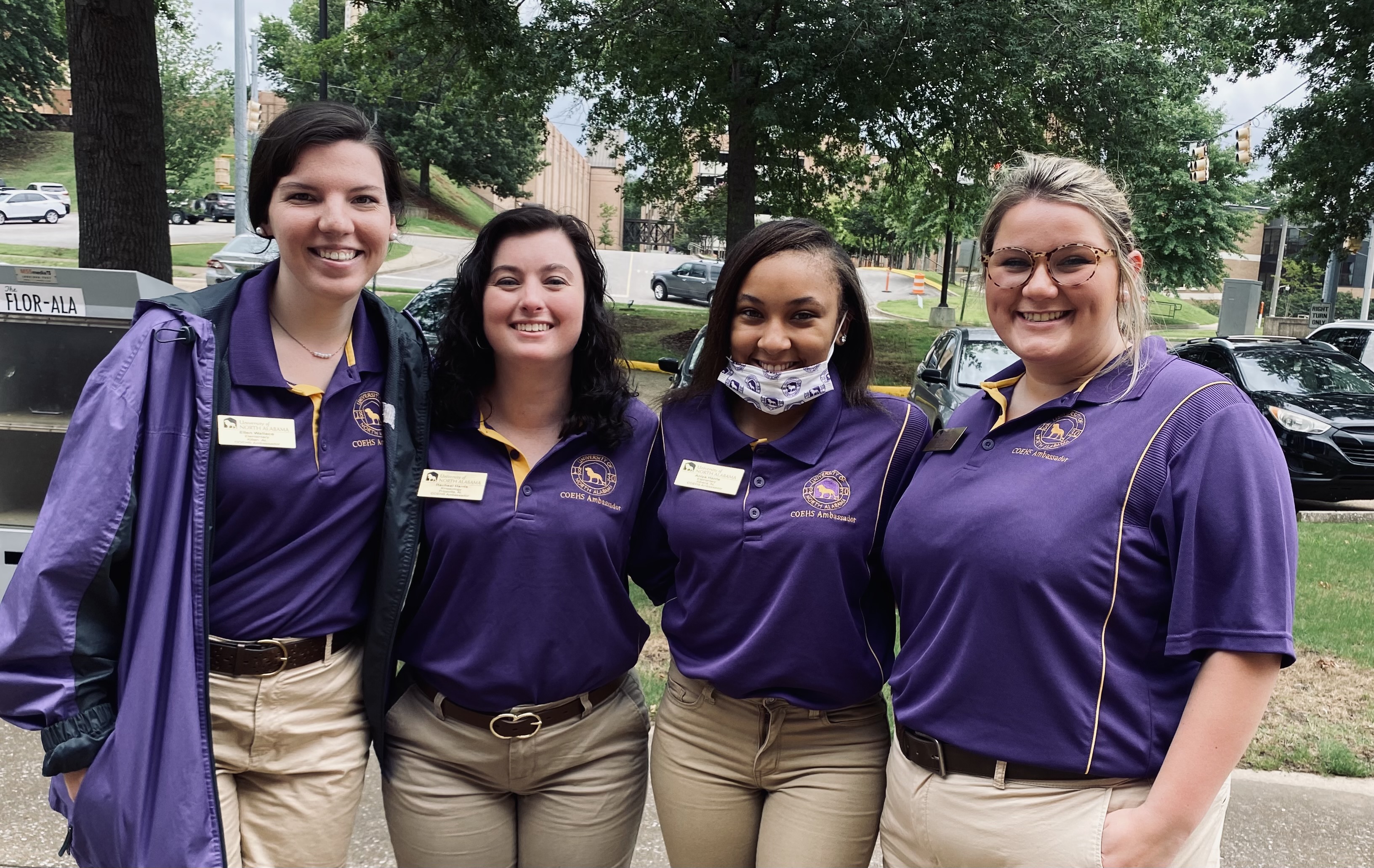 What is being a COEHS Ambassador all about?
The College of Education and Human Sciences Student Ambassadors are an elite group of students who have demonstrated outstanding achievement in academics and student leadership. Ambassadors will serve as official host and hostess representatives, student recruitment agents, mentors, and student advisors to the Dean. They will assist with student recruitment, speak to community and university groups, and represent the College at receptions and meetings. Ambassadors meet various times throughout the year for planning sessions and to find ways to improve the student experience throughout the college years.
The College of Education and Human Sciences ambassador organization is an amazing opportunity for students with a desire to help others and promote The University of North Alabama. We are looking for outgoing, friendly students with a genuine love for UNA who want to give campus tours, recruit new students, be a leader in their field, give back to their community, and be a positive role model for all students. Being a College of Education and Human Sciences ambassador is a prestigious honor and a unique chance for personal and professional growth.
Captains

Maggie Drummond
Stephanie Grey
Kayden Reed
Mentors

Becca Beavers
Lindsey Gravitt
Aniya Harris
Rachel Harris
Emma Holland
Riley O'Conner
Carly Seaton
Chey Slaton
Kaelyn Sommer
Ellen Wallace
Holly Wigington
Social Media Chair

Hope Jones
Secretary

Nikole Thompkins
Ambassadors

Anna Denton - Elementary
Bentley Brunson - Elementary
Abby Drummond - Elementary
Anna Kate Azbell - Elementary
Caroline McNeal - Elementary
Rylie Braden - Elementary
Sam South - Elementary
Abby Smith - Elementary
Emma Warren - Elementary
Kaylee Kirby - Elementary
Presleigh Thompson - Elementary
Chloe Cunningham - Elementary
Allie Bice - Elementary
Chloe Bagdonas - Elementary
Gracie Beth Butler - Elementary
Lauren Mae Sturdivant - Elementary
Olivia Roberson - Elementary
Emerson Schwanke - Elementary
Shana Melton - Elementary
Lily Green - Elementary
Ambassadors

Haley Woodard - Kinesiology
Kaylee Culver - Kinesiology
Kyndell Seay - Kinesiology
Dylan Pearson - Kinesiology
Kyla Genenbacher - Kinesiology
Lexi Noti - Kinesiology
Bradyn Rogers - Kinesiology
Margo Jenkins - Kinesiology
Skylar Elkins - Kinesiology
Sierra Albus - Kinesiology
Calana Hurt - Secondary
Abbey Haraway - Secondary
Ella Rohling - Secondary
Alyssa Ledlow - Secondary
Megan Barrett - Secondary
Katy Dyar - Secondary
Raigen Henderson - Secondary
Ansley Hines - Secondary
Would you like to request the COEHS Ambassadors for an event?
Please contact the program coordinator, Christy Waters, to find out how the ambassadors could help with your event.
e-mail: ccwaters@una.edu
Phone: 256-765-4482