College of Education and Human Sciences Ambassadors for 2019-2020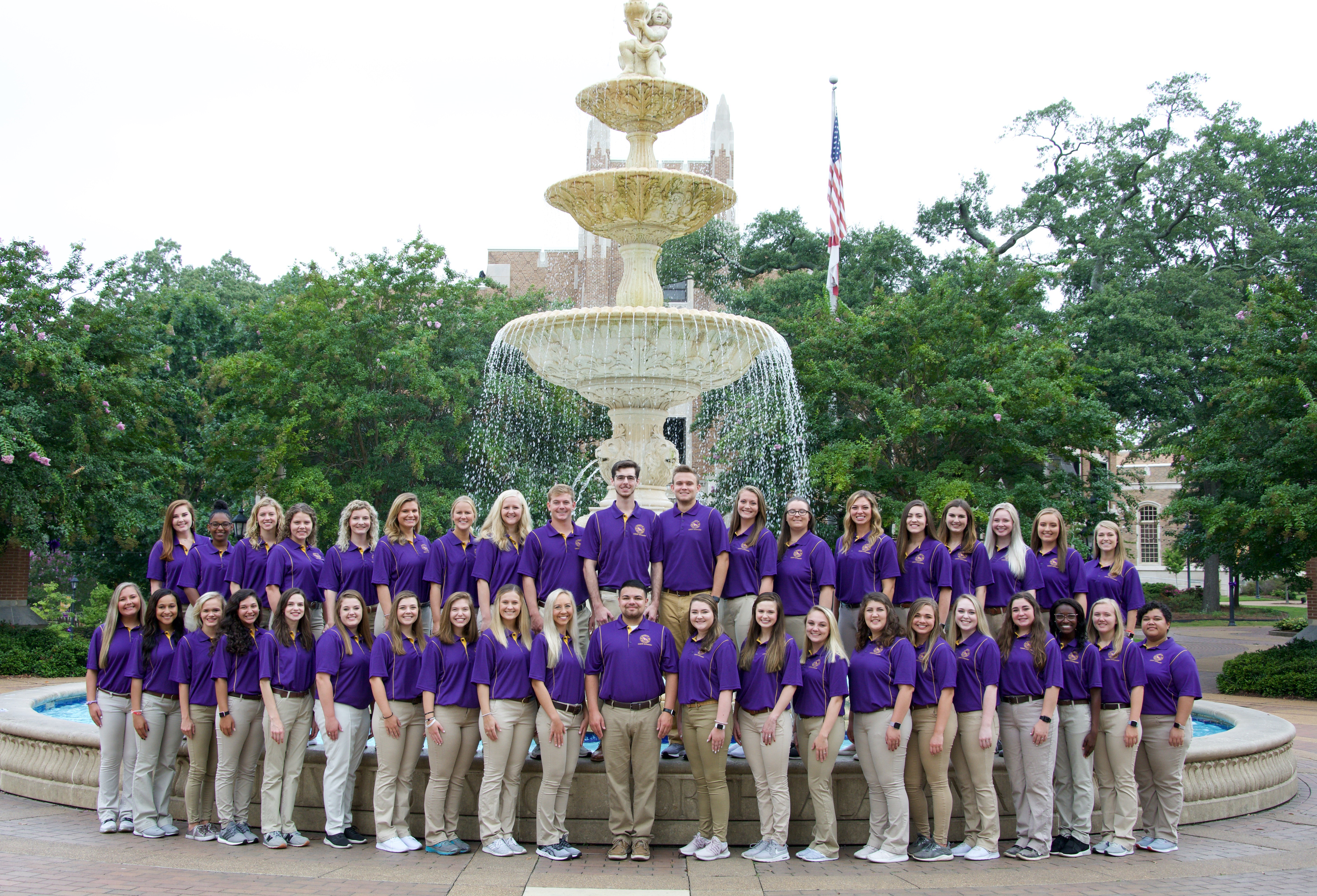 What is being a COEHS Ambassador all about?
The College of Education and Human Sciences Student Ambassadors are an elite group of students who have demonstrated outstanding achievement in academics and student leadership. Ambassadors will serve as official host and hostess representatives, student recruitment agents, mentors, and student advisors to the Dean. They will assist with student recruitment, speak to community and university groups, and represent the College at receptions and meetings. Ambassadors meet various times throughout the year for planning sessions and to find ways to improve the student experience throughout the college years.
The College of Education and Human Sciences ambassador organization is an amazing opportunity for students with a desire to help others and promote The University of North Alabama. We are looking for outgoing, friendly students with a genuine love for UNA who want to give campus tours, recruit new students, be a leader in their field, give back to their community, and be a positive role model for all students. Being a College of Education and Human Sciences ambassador is a prestigious honor and a unique chance for personal and professional growth.
Would you like to request the COEHS Ambassadors for an event?
Please contact the program coordinator, Christy Waters, to find out how the ambassadors could help with your event.
e-mail: ccwaters@una.edu
Phone: 256-765-4482