Mathematics Alumni Stories
2018
Audrey McGee
Audrey is a teaching assistant for Calculus I at the University of South Alabama. She graduated on May 5th. Her thesis was on Zika Virus transmission. Aubrey and her team used two overlapping SEIR models: one for mosquitos and one for humans. They simulated case data from the Wynwood community outbreak in Miami, FL, and established a range of transmission parameters that would match the data. Aubrey defended her thesis on March 14th and on the same day she was in South's poster presentation. She is currently applying for jobs, mainly in Huntsville.
Grant Houston Bentley
Grant graduated from UNA in May 2018 with a degree in Mathematics and a minor in Innovation Engineering. He has accepted a position as a cost analyst for CSRA in Huntsville, Alabama beginning in June 2018. In this job, he will be supporting the development, fielding, and integration of the Ballistic Missile Defense System (BMDS). While obtaining his undergraduate degree, Grant was a member of Kappa Mu Epsilon, UNA's Mathematics Honor Society, as well as a member of Phi Kappa Phi National Honor Society. While in school, Grant also worked as a Mathematics Fellow for Dr. Stupiansky's Cal 1 class, a Math Consultant for the University Success Center, an Innovation Engineering Intern/course assistant for MG 494.
2017
Brianna Hillman
Math Major Brianna Hillman, '16, will continue her work toward a Master of Science in Industrial Engineering with a concentration in Human Factors & Ergonomics. She will begin a research assistantship at Mississippi State this Fall. Mississippi State is ranked as one of the top research institutions in the United States. Her research area will be reliability modeling, including FMEA, failure mode analysis, failure prediction, and Bayesian network analysis.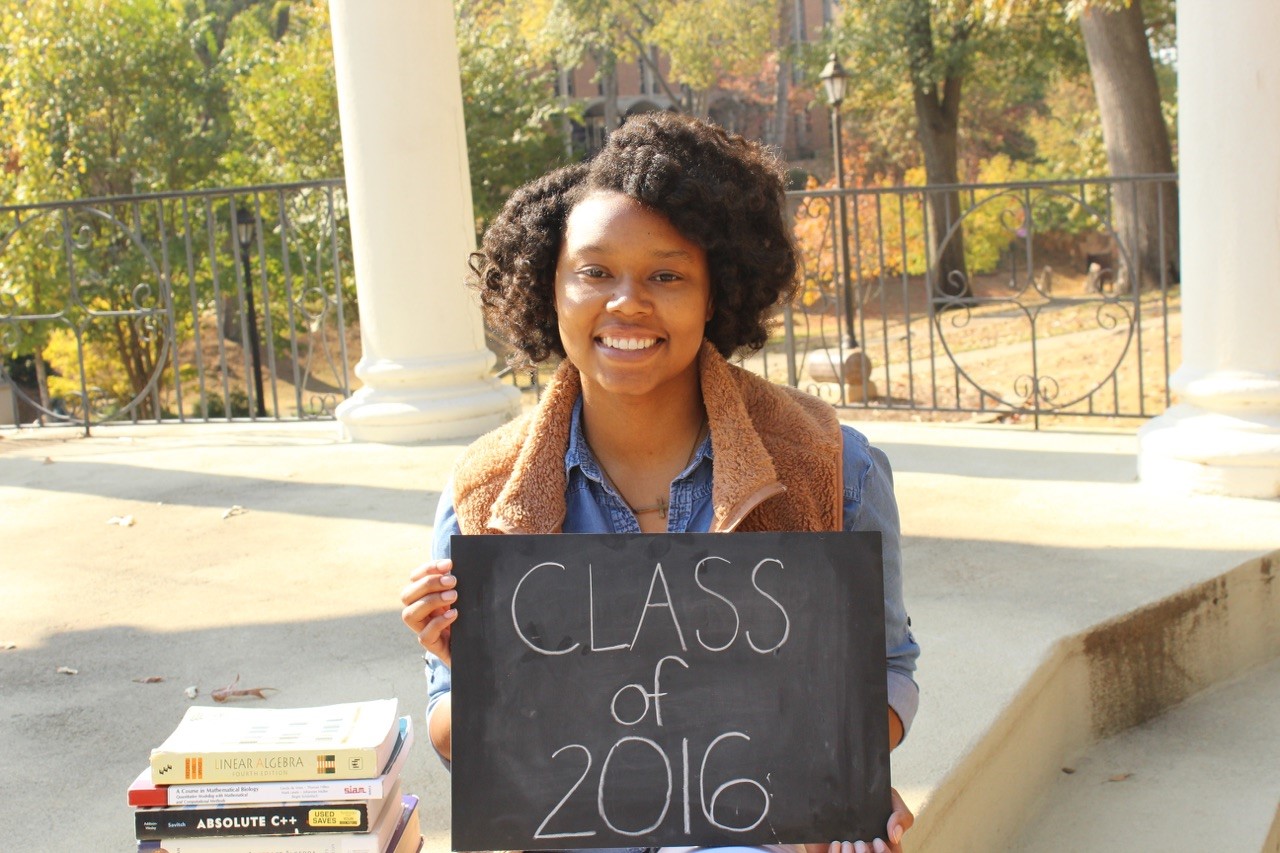 2016
Lojix Team
Brag post about our awesome, ingenuitive Alumni!
Lojix is a modern Enterprise Resource Planning tool designed for government contractors. It is a cloud based solution for handling all contracts management, time card management, travel and expense management, human resources management,and accounting needs for government contractors.
UNA alums make up a majority of the Lojix team. Math majors Joshua Reinoehl ('13) and Lacey Reinoehl ('13) and Computer Science majors Jeffrey Allen ('16) and Atticus Wright ('13) pictured below.
The project began in 2014 and is currently in the beta testing phase. Lojix will officially launch to the public in the first quarter of 2017. Learn more at www.lojix.com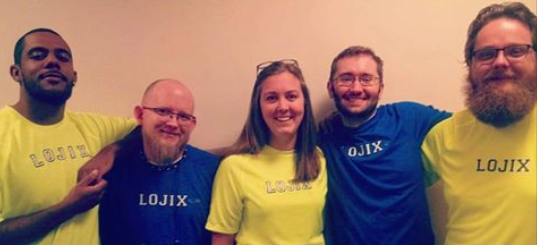 William Andrew Craft
UNA Math graduate William Andrew Craft has accepted an offer as a Graduate Teaching Assistant (GTA) with Middle Tennessee State University. Craft will begin work on his Master of Science in Mathematics in the Fall of 2016. Craft attributes the GTA offer to his involvement in the math department while at UNA.
As a Math Fellow for Calculus 1 and Finite Mathematics, Craft worked with math faculty to provide peer led supplemental instruction. Craft also worked with Dr. Lee Raney, assistant professor of mathematics, and Austin Oldag, a fellow UNA math major, on an undergraduate research project on Permutations of Sliding Puzzles. The research project was presented at a national meeting of the Mathematical Association of America, at a math department colloquium, and at UNA's Three Minute Thesis (3MT®) competition. Craft has also worked at Northwest Shoals Community College as a math lab learning specialist. Upon completion of his master's degree in math, Craft hopes to find a career in defense, actuarial, or financial/risk management field.

John Carr
Congratulations to math major John Carr who has been awarded a Graduate Teaching Fellowship in mathematics at Auburn University. John has been actively involved in undergraduate research with Dr. Mark Greer since Fall 2014...
(Read More on pg. 2)
2014
Joseph Cole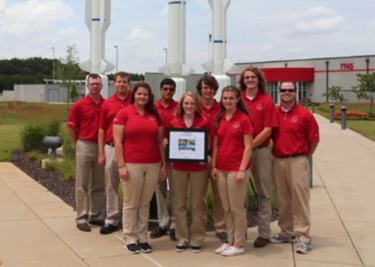 UNA Math Alum Joseph Cole was one of the 2 rocket coaches to lead the Russellville Rocketry Team to first place honors at the International Rocketry Challenge at the 2015 Paris Air Show. Read more...
David Lundberg
David Lundberg graduated from UNA in December 2014. He accepted a position teaching Algebra1, Algebra 2, and Geometry at Brilliant High School beginning December 18, 2014. While at UNA, David was an undergraduate tutor and member of the UNA football team. His hard work on the field and in the classroom, the valuable knowledge learned during his education, and the high recommendations of his professors really set his resume apart when it came to finding a job.
Autumn McMunn
Autumn McMunn graduated from UNA in December 2014 with degrees in Mathematics and Secondary Education. She accepted a position teaching mathematics at Cullman High School beginning January 5, 2015.
While at UNA, Autumn was active on the Math/CS Undergraduate Research Team and as a Math Fellow. She relates that her work in the Math Fellows Program prepared her for teaching, and, based on her feedback from the school system, ultimately set her resume apart and landed her the job!
Kayla Dailey
Kayla Dailey (December 2014) began a position as a systems analyst at Wyle CAS group immediately following her December graduation from UNA. In this job, she is responsible for analyzing weapon system data and producing tools that assist with the detailed analysis. Kayla's coursework, and subsequent major in math with minors in computer science and physics, were instrumental in her selection for an internship at Wyle the summer before she graduated. While at UNA, Kayla was a member and officer in the Math/CS Undergraduate Research Team, a math consultant for the Math Learning Center, a member of the Math Honor Society, Kappa Mu Epsilon, the President of Sigma Alpha Iota, and on the leadership team at Wesley. Kayla's work in the math and computer science taught her essential team skills that set her apart in her internship and made her perfect choice for the job at Wyle!
2013
Josh Reinoehl and Lacey Richards
After graduating with Mathematics degrees and minors in Computer Science, Josh and Lacey married, moved to Huntsville Alabama and began careers with Canvas Inc. as software developers. Both Josh and Lacey were active participants in the Math/CS Undergraduate Research Team while at UNA.