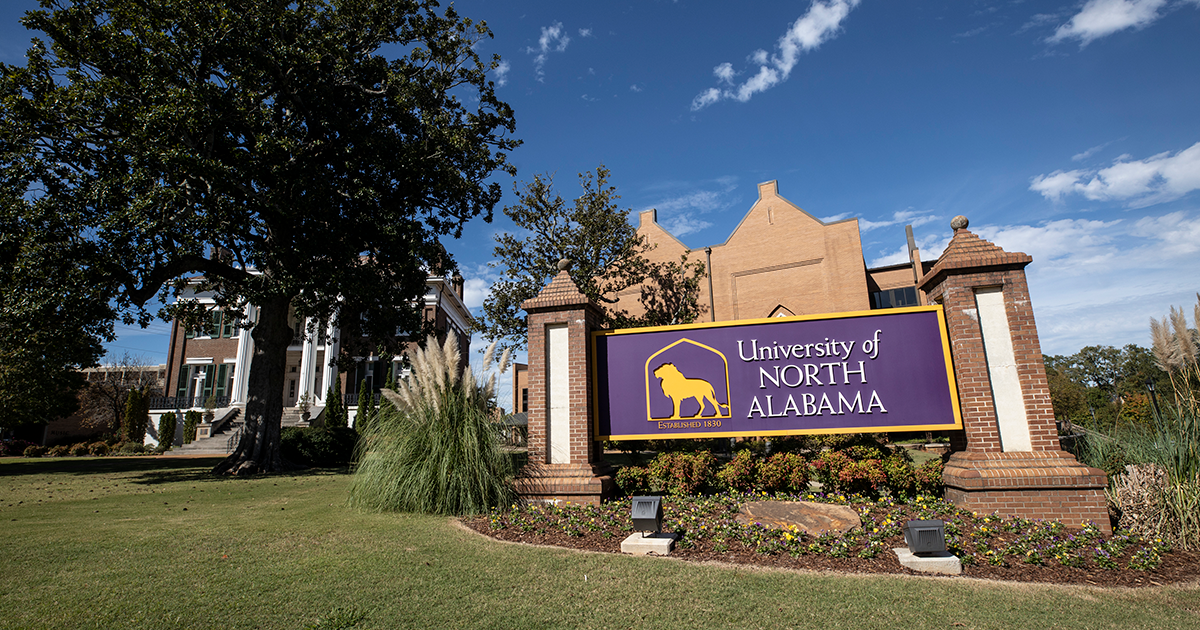 Una's Exercise Science Program Makes Other Programs Sweat!
Aug. 15, 2014
Michelle Eubanks, UNA, at media@una.edu, 256.765.4392 or 256.606.2033
By Bryan Rachal, Public Affairs and Media Relations
FLORENCE, Ala. - Through the years the name has changed, from Physical Education to Kinesiology, to what we now know it as, Exercise Science. But the gist has always been the same: Exercise science is the study of how the body responds to physical, nutritional and environmental stress. But this Exercise Science isn't your grandpa throwing medicine balls around in a gym; no it's much more technical than that. It's pipettes and hydration studies; it's blood samples and long hours. Quite simply, it's science and Dr. Eric O'Neal has been teaching it at the University of North Alabama for the past four years.
O'Neal is an assistant professor in the Department of Health, Physical Education and Recreation at UNA. After meeting him, it's clear to see he's passionate about what he does; but this wasn't always in the cards for him. O'Neal said he originally wanted to be a coach. "I got my undergraduate degree in physical education, but the course I enjoyed most was exercise physiology. I was offered a graduate assistantship and decided to switch my focus to exercise science."
O'Neal said a critical event took place during his graduate work that was the catalyst for his turn toward exercise science. While working on his masters at Arkansas State, he jokingly said he ran/survived a marathon. During the marathon, O'Neal said he started to suffer from full body cramps, from about mile 20 until the end of the race.
"Finishing the race was the most physically and mentally challenging task I had ever undertaken at the time. I really wanted to know why I struggled so much. With my new found love for research, I realized I could spend the rest of my career studying the physiological variables that help athletes compete to the best of their ability and limit risks of sport participation. I also quickly learned that I could be a 'coach' outside of sports."
O'Neal continued his work and eventually secured his Ph.D., from the University of Alabama. In 2010 he arrived at UNA and knew it was where he wanted to be. "The aspect of my job I enjoy most is getting to mentor students who really want to be pushed to think critically and find answers to real world problems by engaging in research."
O'Neal said part of his job is clearing up misconceptions people have about exercise science, which he said, can be a very long list. "I would say that most coaches and athletes have a poor conceptualization of metabolism and the body's energy systems. This leads to a lot of misinformation about dietary needs, supplement consumption, and strength and conditioning programming."
He said that from an academic view people outside his department might be surprised at how much his students have to use statistics and integrate concepts from traditional science. In addition, O'Neal said many of the projects his students are completing require hundreds of hours of data collection. When O'Neal began four years ago, he was given funding for the department's first two graduate research assistants. Those students quickly proved their value and O'Neal was given more GRA's last year.
"Our GRA's complete a one-year, 30 credit-hour program. All 14 GRA's over the last four years have also completed a thesis as part of their program of study. They manage the Human Performance Laboratory, complete hundreds of fitness and blood lipid/glucose screenings for our health classes and assist with faculty research."
But it doesn't stop there - O'Neal's students have also had their work published in many journals throughout his four years; that's a difficult task for a full-time professor, let alone a graduate student in college.
"Our students have published their theses and projects in collaboration with HPER faculty in top tier journals including the European Journal of Applied Physiology, Journal of Strength and Conditioning Research, International Journal of Sports Nutrition and Exercise Metabolism, European Journal of Sports Science, Nutrients and the Journal of Athletic Training."
The topics run the gamut as well, with studies covering hydration concerns for runners to the effects of wearing a weighted vest during daily living to improve military or firefighter high intensity task performance. O'Neal said publications are crucial for getting accepted into a doctoral program and "they help set our students apart as exceptional content area experts if they decide to pursue jobs in the field upon graduation"; however, teachers will always be judged first and foremost by their students and that's quite all right for O'Neal.
Nine of O'Neal's GRA's have accepted doctoral graduate assistantships over the last four years.