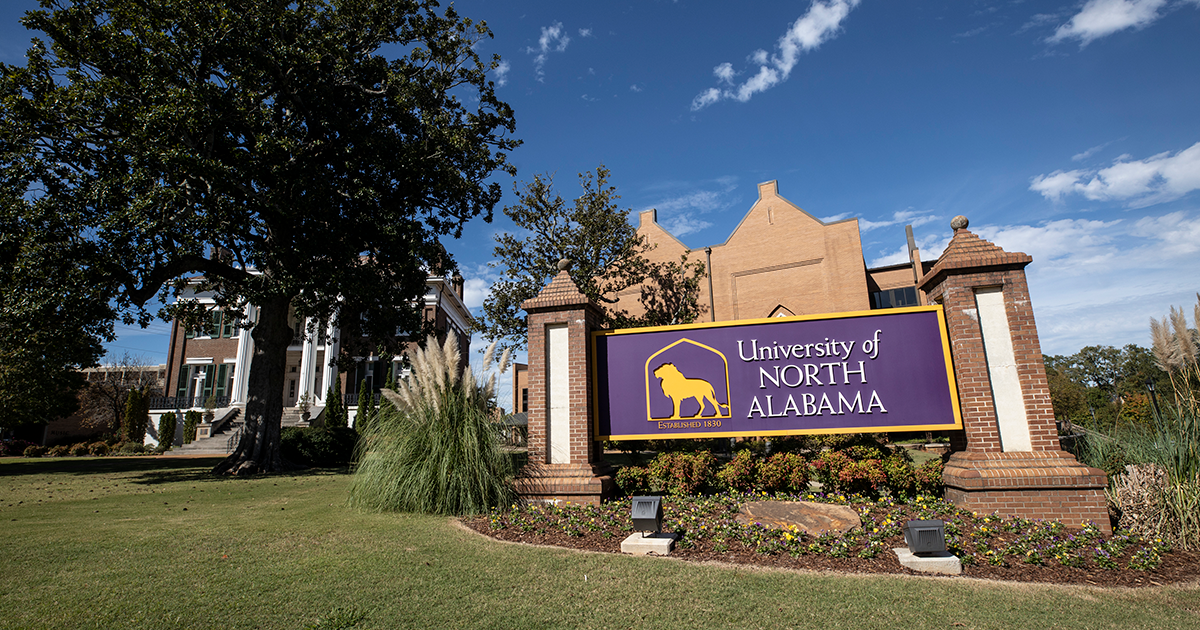 Una Professor Publishes Paper On Early Evolution In Photosynthesis
Feb. 18, 2019
Michelle Eubanks, UNA, at media@una.edu, 256.765.4392 or 256.606.2033
By Bryan Rachal
University Communications
FLORENCE, Ala.-University of North Alabama professor Dr. Eric Becraft is receiving recognition for a recent paper he helped co-author for Nature Communications.
Nature Communications is an open access journal that publishes high-quality research in biology, health, physics, chemistry, earth sciences and other related disciplines.
Becraft, who is an assistant professor of Biology at UNA, and his team of co-authors, discovered that the ancestor of Cyanobacteria and oxygenic photosynthesis may have been an anaerobe in which fermentation and H2 (hydrogen) metabolism were central metabolic features.
Photosynthesis is the process that plants use to convert light energy into chemical energy. Chloroplasts are the areas of the plant where photosynthesis takes place. Chloroplasts in plants, hence oxygenic photosynthesis, originated from Cyanobacteria.
Cyanobacteria are a type of bacteria that obtain energy through photosynthesis and are the only type able to produce oxygen. Additionally, the evolution of aerobic respiration was likely linked to the origins of oxygenic (oxygen producing) Cyanobacteria.
A link to the full report is here:https://una.edu/apps/uploads/formbuilder/files/s41467-018-08246-y-1550165250210.pdf
For more information on Biology at UNA:https://www.una.edu/biology/
UNIVERSITY OF NORTH ALABAMA
The University of North Alabama is an accredited, comprehensive regional state university offering undergraduate and graduate degree programsthrough the colleges of Arts and Sciences, Business,Education and Human Sciences, and the Anderson College of Nursing.Occupying a 130-acre campus in a residential section of Florence, Alabama, UNA is located within a four-city area that also includes Tuscumbia, Sheffield and Muscle Shoals. UNA Athletics, a renownedcollegiate athletics program with seven (7) Division II National Championships, is now a proud member of the NCAA Division I's ASUN and Big South Conferences.The University of North Alabama is an equal opportunity institution and does not discriminate in the admission policy on the basis of race, color, sex, religion, disability, age or national origin.