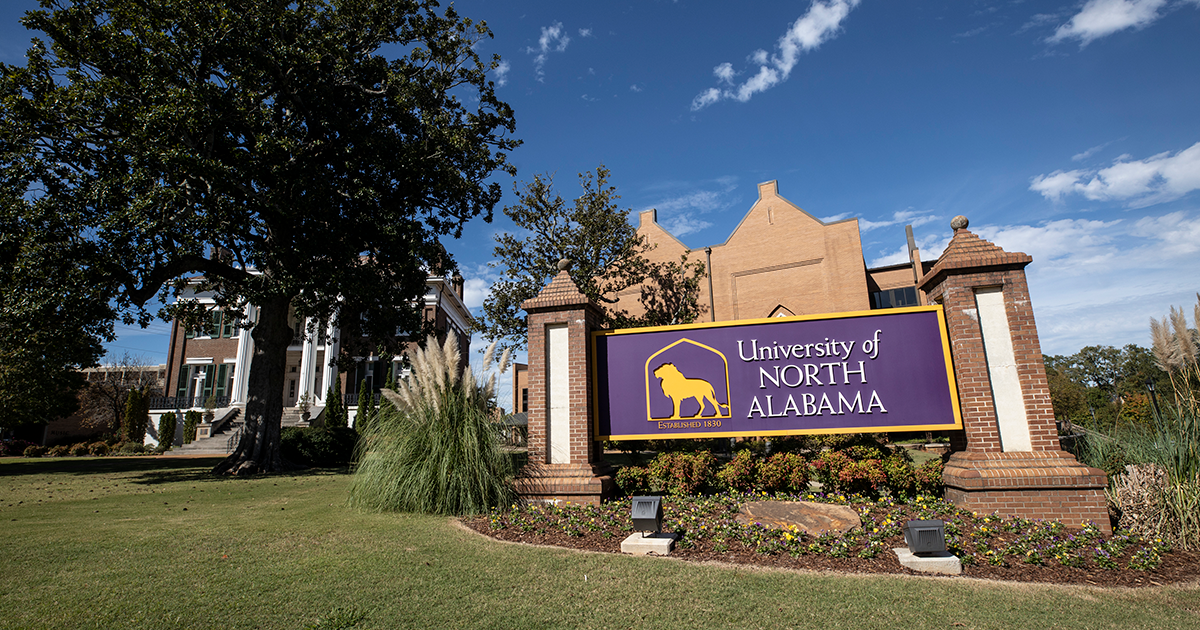 Shoals Native Terry Pace Assumes New Role As Una's Director Of Communications And Marketing
Nov. 25, 2013
Michelle Eubanks, UNA, at media@una.edu, 256.765.4392 or 256.606.2033
By Hannah Mask, Student Writer
FLORENCE, Ala. - Terry Pace is turning his lifelong love for the University of North Alabama into the opening of a new chapter in his professional career.
After serving seven months on an interim basis, the Shoals native and UNA alumnus was appointed the full-time permanent director of UNA's Office of Communications and Marketing.
Pace - who earned bachelor-of-arts degrees in theatre and English and a master's degree in English from UNA - has taught freshman composition and sophomore literature in the UNA Department of English for the past eight years. The award-winning writer and educator also teaches classes on film history and film appreciation and a course on the history of the Muscle Shoals music industry for UNA's continuing-studies program.
"UNA has always been central to my life, from my days here as a graduate and undergraduate student to my more recent experiences teaching in the classroom," Pace remarked. "I love the spirit and heritage of the university, the warmth and atmosphere of the campus and the passion and enthusiasm of the people here - from the administrators, faculty and staff who set such high standards of inspiration and excellence to the students who come to UNA to broaden their minds, develop their potential and prepare themselves for the brightest possible future."
Pace's professional experience includes a 25-year career covering arts and entertainment for TheTimesDaily and contributing to The New York Times, the Associated Press and numerous books, magazines and newspapers. He is an author, actor, director, producer, lecturer and movie and music historian whose specialties include Southern roots music (particularly the world-famous "Muscle Shoals sound"), genre films and the literary, dramatic and cinematic works of author Ray Bradbury.
"Everyone knows Terry's wide-ranging expertise in a half-dozen academic areas," noted Dr. Dan Hendricks, UNA's vice president for advancement. "He has served as a lecturer at UNA in literature and the arts, including his work in the history of music, film and science fiction. We are so fortunate to have a person of Terry's stature on the UNA Advancement staff and providing support for President Cale."
Pace previously served as interim director of UNA's communications and marketing office (then called university relations) for eight months in 2007. In the new permanent position, he looks forward to continued collaboration with talented specialists in the fields of graphic design, web communications, photography and videography as well as all of the academic colleges and divisions on campus.
"We have a tremendously talented creative team in this office," Pace concluded. "I look forward to sharing all of the fascinating stories and extraordinary achievements associated with UNA as we showcase and celebrate the tremendous difference this university is making in so many lives - and on so many substantial levels."