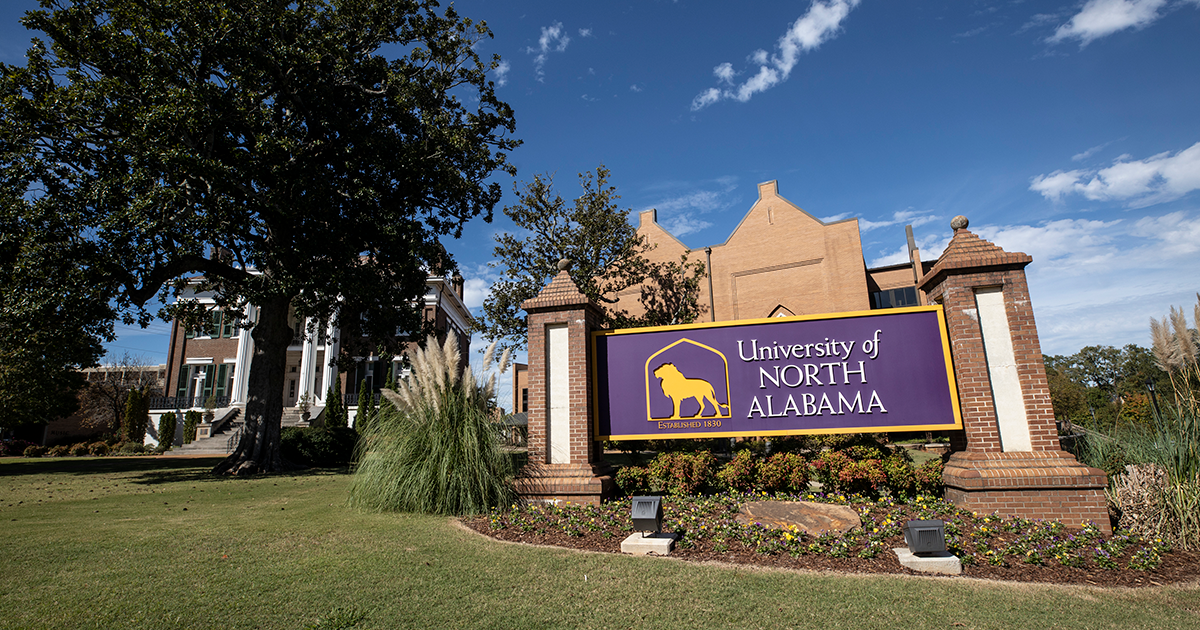 National Geographic's Nichols To Discuss "lions, Elephants And Giants" During Return To Una
Oct. 17, 2013
Michelle Eubanks, UNA, at media@una.edu, 256.765.4392 or 256.606.2033
By Terry Pace,Communications and Marketing
FLORENCE, Ala. - Michael "Nick" Nichols began his moving and intensely personal odyssey with the wild elephants of Africa more than two decades ago.
During the intervening years, the University of North Alabama graduate and longtime National Geographic photographer and editor-at-large witnessed the heartbreaking massacre of these magnificent animals by greedy, self-serving poachers eager to exploit the lucrative ivory market.
In sharp, positive contrast, however, Nichols was gratified to discover that Save the Elephants and other conservationists were performing progressive and inspiring work to rescue, protect, rehabilitate and heal these endangered and terrorized creatures.
"In all these cases, the experience of watching elephant families from dawn to dusk - and sometimes by moonlight - showed me that these are the most caring and sentient creatures on earth," Nichols writes in the preface to his latest book, Earth to Sky: Among Africa's Elephants - A Species in Crisis. "Yet they suffer so horribly at the hand of man."
Nichols will discuss the tragic plight and enduring physical and spiritual grandeur of African elephants during "An Evening With Michael 'Nick' Nichols: Lions, Elephants and Giants - Trials, Tragedies, Triumphs" - a lecture and slide show highlighting breathtaking images from Earth to Sky - at 7:30 p.m. Friday, Oct. 18, at Norton Auditorium on the UNA campus.
"Nichols captures scenes ranging from warm interactions between herds to deathly confrontations between animals and poachers to the heroic efforts of humans who foster orphan elephants," Jack Crager observed in his review of Earth to Sky in American Photo. "It's a heart-tugging collection, as visually dramatic as it is disturbing."
Nichols will sign Earth to Sky immediately after Friday night's program. Copies of the book will be available for sale at Norton that night, or any time in advance at the UNA Bookstore. The free event is presented by the UNA Distinguished Events Series.
"My hope is that the images in this book will reveal the astonishing intelligence and sympathetic nature of these animals," Nichols writes, "and will add up to an undeniable plea to stop the ivory trade and focus on resolving the central question: How can we help Africans share the land with elephants?"
In addition to Friday night's lecture, Nichols will greet the public and sign books from 1-3 p.m. Saturday, Oct. 19, at Court Street Market, 218 N. Court St., Florence. In conjunction with Nichols' return to his home area, the market is hosting a special exhibition of his award-winning African wildlife photography, "The Short, Happy Life of a Serengeti Lion," through Friday, Nov. 1. Exhibit hours are from noon until 6 p.m. Tuesdays and Wednesdays, from noon until 8 p.m. Thursdays, Fridays and Saturdays and from 1-4 p.m. Sundays.
"My work takes me all over the world," Nichols remarked, "but it always feels good to come home to the Shoals and to UNA. I'm looking forward to reuniting with old friends and meeting some new friends while I'm there."
Nichols' lecture appearance on campus and the ongoing gallery exhibit downtown are both free and open to the public. For details, visit una.edu/distinguished-events or call 256-765-4208.
Photo Caption: Carol Lyles, UNA's director of alumni relations, presents UNA President Dr. William G. Cale with a copy ofEarth to Sky: Among Africa's Elephants - A Species in Crisis, the new book by UNA alumnus and National Geographic photographer and editor-at-large Michael "Nick" Nichols.
A high-resolution copy of this photo is available for media use on the UNA Gallery at:http://www.unalionsden.com/archive/photo.php?id=8342
A high-resolution photo of Michael "Nick" Nichols is available for media use on the UNA Gallery at:
http://www.unalionsden.com/archive/photo.php?id=8131