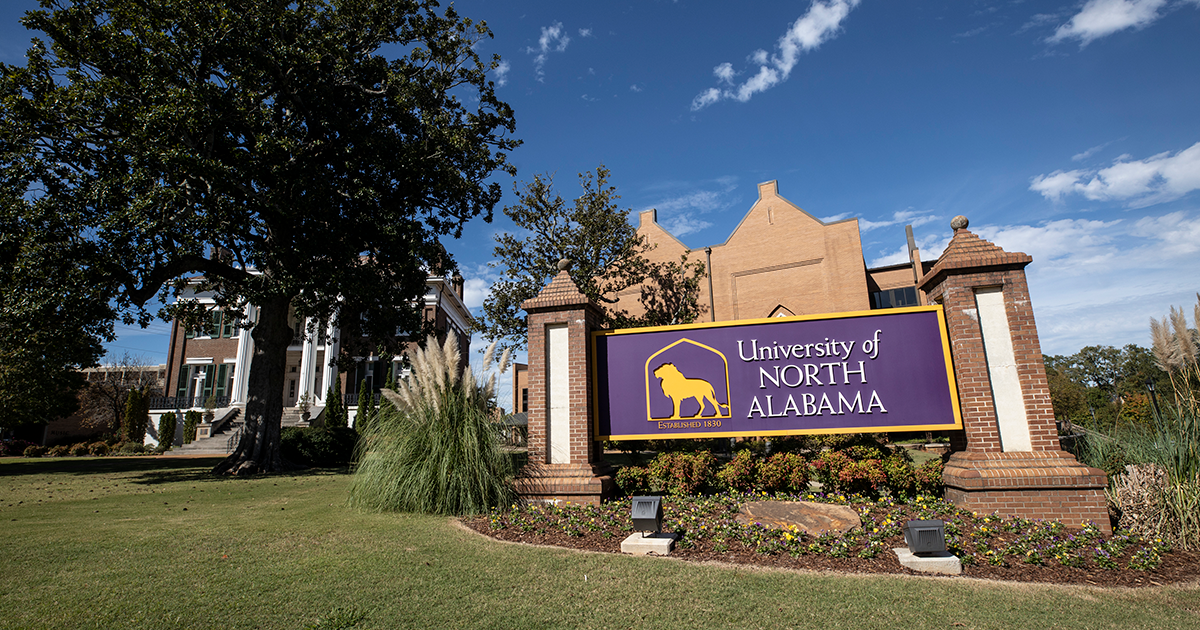 Una Theatre Presents The Story Of A Wrongly Convicted Man In The Segregated South
Feb. 13, 2019
Michelle Eubanks, UNA, at media@una.edu, 256.765.4392 or 256.606.2033
Vanessa Borelly Vega, UNA School of the Arts
FLORENCE, Ala.-Widely celebrated for its unflinching examination of racism in mid-20th century America, the University of North Alabama Theatre program presentsA Lesson Before Dying, Thursday, Feb. 21 - Saturday, Feb. 23 at 7:30 p.m. and Sunday, Feb. 24, 2019 at 2:00 p.m. in the George S. Lindsey Theatre.
Based on Ernest J. Gaines's best-known and most respected novel, Romulus Linney's,A Lesson Before Dyingis inspired by the real-life case of Willie Francis - a young African-American man wrongly convicted of murder and sentenced to death in the segregated American South. The story takes place in the fictional town of Bayonne, Louisiana, and is narrated by Grant Wiggins, an African-American teacher from the local plantation school.
The audience will be given a glimpse into pre-Civil Rights' education, segregation and social expectations.
"We wanted a play that would educate the audience and the cast," said Charlton James, artistic director of the UNA Theatre program. "I saw the world premiere at the Alabama Shakespeare Festival. For a long time, I felt the story was one that needed to be told but I had to wait to have the right cast. This year's group of actors are right for this play, and they're ready for it. This production has brought to the forefront the depth of talent and dedication the theatre students have at UNA," he said.
First-year theatre major, TaShauna Jenkins, has been completely immersed by the process of bringingA Lesson Before Dyingto the stage.
"Performing this play has felt like we're telling the stories of people who didn't get a chance to tell their stories. It won't be like watching a play, it'll be like watching somebody's life," Jenkins said.
The performance is made possible by the University of North Alabama Theatre program, School of the Arts and the Department of Entertainment Industry.
Tickets can be purchased at: una.edu/theatre, by contacting the Department of Entertainment Industry at 256-765-4342 or by stopping by the School of the Arts Box Office on 126 W. Tombigbee St. - Mondays, Tuesdays, Thursdays, and Fridays 1:00 p.m.-7:00 p.m.
Tickets are $15 for adults and $5 for 17 and under and UNA students/faculty/staff/alumni.
This production includes adult language and content and is recommended for an audience of high school age or older.
For more information on the UNA School of the Arts or the Department of Entertainment Industry: una.edu/schoolofthearts or una.edu/entertainment.
UNIVERSITY OF NORTH ALABAMA
The University of North Alabama is an accredited, comprehensive regional state university offering undergraduate and graduate degree programsthrough the colleges of Arts and Sciences, Business,Education and Human Sciences, and the Anderson College of Nursing and Health Professions.Occupying a 130-acre campus in a residential section of Florence, Alabama, UNA is located within a four-city area that also includes Tuscumbia, Sheffield and Muscle Shoals. UNA Athletics, a renownedcollegiate athletics program with seven (7) Division II National Championships, is now a proud member of the NCAA Division I's ASUN and Big South Conferences.The University of North Alabama is an equal opportunity institution and does not discriminate in the admission policy on the basis of race, color, sex, religion, disability, age or national origin.