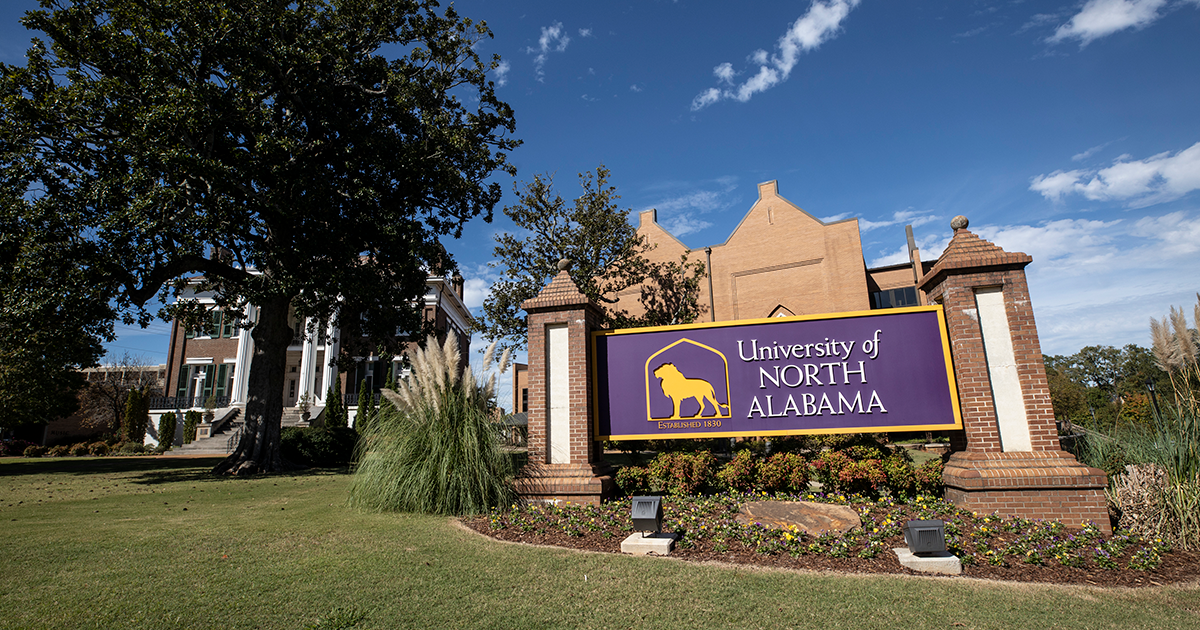 Una Celebrates 185 Years And Investiture Of New President!
Aug. 14, 2015
Michelle Eubanks, UNA, at media@una.edu, 256.765.4392 or 256.606.2033
Bryan Rachal, University Communications
If you will oblige, let's pretend we have a time machine. We've gotten in and pressed 1830 on the year. What will we find? Well for one, across the pond King George IV of England died and William IV ascended to the throne. Back in the States, it was the year American poet Emily Dickinson was born in Amherst, Massachusetts, and the year a man named Peter Cooper raced his locomotive, the Tom Thumb, against a horse. It was also the start of western expansion in the U.S.: William L. Sublette, with the goods from the Rocky Mountain Fur Company, took the first wagons along the Oregon Trail to the Rocky Mountains.
In rural northwestern Alabama, it was the year that started it all for the University of North Alabama and we haven't looked back since. The University of North Alabama, which was originally known as LaGrange College, began teaching students on Jan. 11, 1830. While the name and location may have changed since then, the goal of educating the masses has remained a constant. From its humble beginnings with 70 students and three faculty members the University has grown to serve over 6,800 students with representatives from more than 40 different countries.
The start of fall 2015 semester will mark the 185th anniversary for UNA; and to celebrate, the University will host a series of events Aug. 26-28. The theme for the celebration is "Our Time to Roar," and it will culminate with the investiture of president Kenneth Kitts, Ph.D., Friday, Aug. 28, at 4 p.m. The fall semester will mark Kitts' first full semester as UNA's 20th president.
The celebration will also include UNA's traditional freshmen convocation on Wednesday, Aug. 26, at 9 a.m., in Norton Auditorium. This year's keynote speaker is UNA's own President Kenneth D. Kitts. An academic colloquium focusing on student research will take place Thursday afternoon, Aug. 27, and will feature academic presentations and poster sessions. Thursday evening the UNA@185 Day celebration will take place in the Harrison Plaza on campus with music, ice cream and historical tours given by students and the Tennessee Valley Historical Board. Community members are encouraged to come join in the anniversary celebration.
This is truly a special time in the history of the University of North Alabama. With 185 years behind us and our eyes on the future, it's "Our Time to Roar!"
For more information and a schedule of events: https://www.una.edu/185