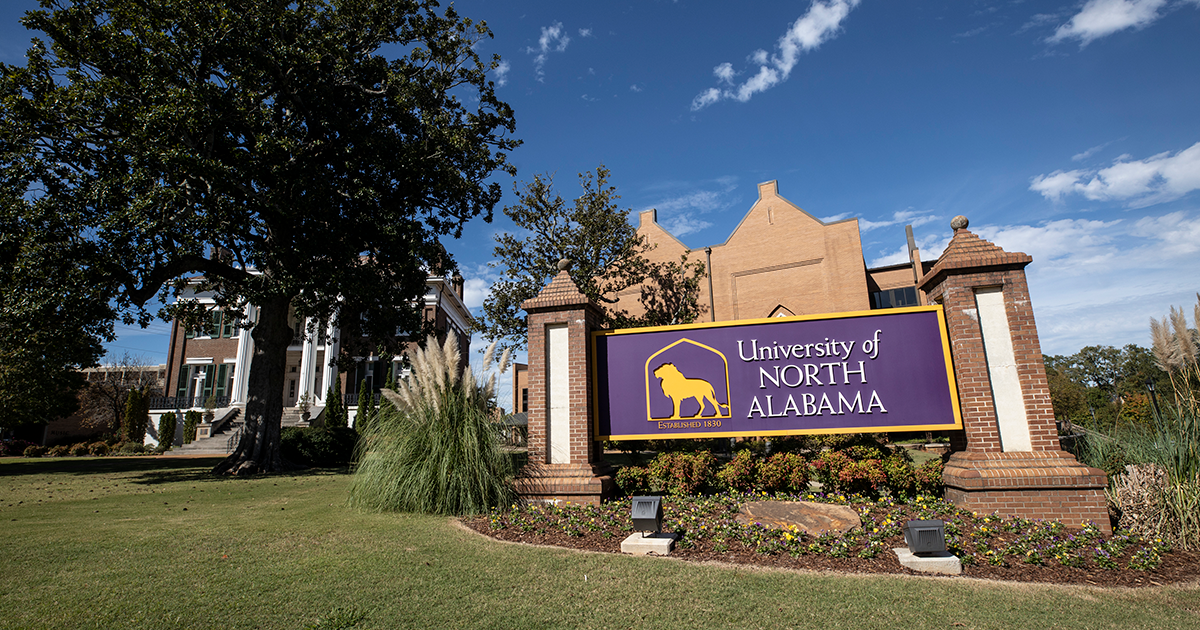 Una And Florence City Schools Team Up For Northwest Alabama Key Leaders Network
Dec. 01, 2015
Michelle Eubanks, UNA, at media@una.edu, 256.765.4392 or 256.606.2033
By Shannon Uptain, Director, UNA-AMSTI
FLORENCE, Ala. - More than 60 district and school leaders will participate in the 2015-16 Northwest Alabama Key Leaders Network Dec. 8, 2015, at Calvary Baptist Church in Russellville, Alabama.
Key Leaders Networks (KLN) were established by the Alabama Best Practices Center beginning in 2004 at the request of administrators who wanted to participate in an ongoing professional learning network specifically designed for them.
The Northwest Alabama KLN is co-facilitated by the UNA Alabama Math, Science and Technology (UNA-AMSTI) Director Shannon Uptain and Florence City Schools Instructional Math Specialist Jackie Flowers.
The overarching goal of the KLN, which meets quarterly, is to help leaders create and sustain high performing schools whose teachers exhibit high expectations for all students and collaborate with each other so that teaching and learning is improved. The KLN meetings consist of participants sharing successes and challenges with each other, and also learning together about ensuring that their students are well-prepared for college, careers and life. The focus for the 2015-2016 year is on the role leaders play in fostering collaborative school cultures resulting in improved teaching and learning.
After several years of participating in the statewide KLN, Uptain requested to partner with the Alabama Best Practices Center to facilitate a session for school district leadership teams located within the UNA In-Service Center region. Uptain and Flowers facilitated the inaugural NW-KLN in 2014-15 comprised of 45 individuals representing six school districts.
School district leadership teams participating in the professional learning network for the 2015-16 season include leaders from Florence City Schools, Jasper City Schools, Muscle Shoals City Schools, Lamar County Schools, Limestone County Schools, Russellville City Schools, Sheffield City Schools and Walker County Schools. Along with district leadership teams, the University will have a team consisting of faculty and staff from the College of Education, and the Director of Kilby School.
More information concerning the Alabama Best Practices Center's activities and mission can be found at: http://www.bestpracticescenter.org/ or by contacting Cathy Gassenhemier at (334) 279-1886.
For more information concerning the Northwest Alabama Key Leaders sessions: (256) 765-6902 or sjuptain@una.edu.