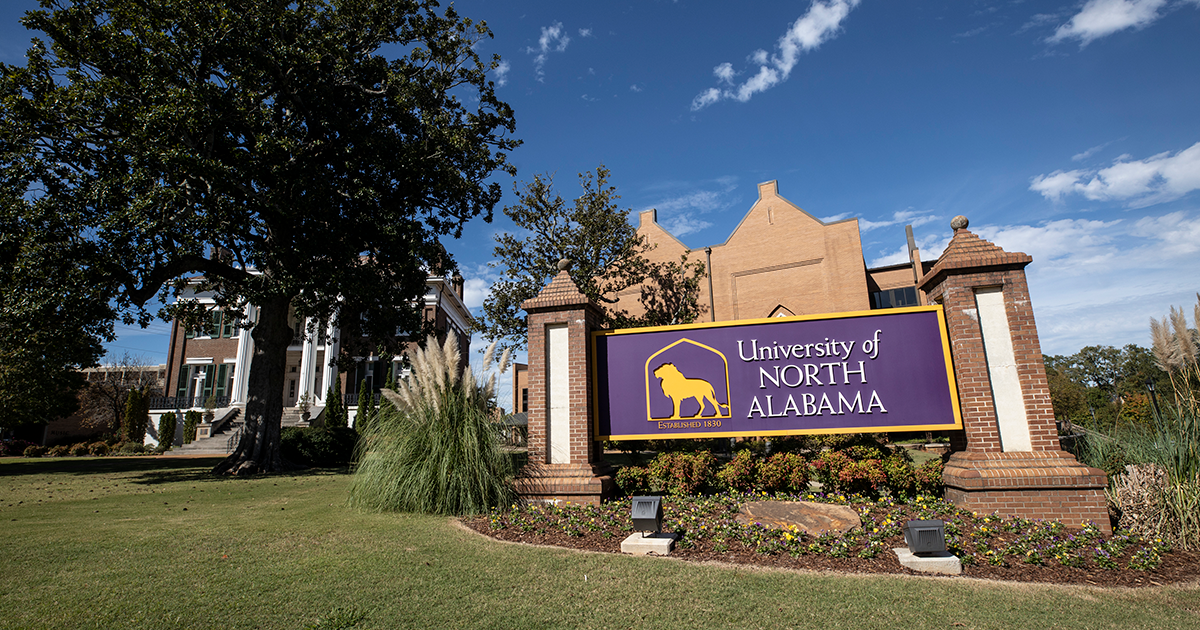 Una English Department Announces Comedy-themed Graduate Conference
Feb. 14, 2013
Michelle Eubanks, UNA, at media@una.edu, 256.765.4392 or 256.606.2033
FLORENCE, Ala. - The University of North Alabama Department of English will host its fourth annual conference for graduate-level English students across the Southeast region Feb. 22 and 23 in the GUC Performance Center. The conference will feature four faculty-led academic panels and 12 student presentations as well as a stand-up comedy act and theatrical performance.

The theme of this year's conference is "No Laughing Matter: Exploring the Art of Humor." The conference will focus on the theme of humor in literature, film, stand-up comedy, television and other media. The conference co-chairs are Dr. Lesley Peterson, associate professor of English, and Bradley Sides, a recent M.A. graduate of UNA.

Peterson and Sides asked current and recent graduate students from universities across the Southeast to examine the role of humor in traditional and modern art and media. Participants responded with proposals focusing on topics such as satire, comics and gender stereotypes in outlets such as the television series "The Simpsons" and "Seinfeld" as well as in Larry the Cable Guy's stand-up routine.

Sides said 12 students, including three from UNA, will give presentations.

Prizes will be awarded for three winning papers: $150 for first place, $100 for second place and $50 for third place. The winners will be determined by a composite of the judges' and audience's scores. Judges will be Anissa Graham and Stephen Melvin, faculty members in the Department of English.

Kicking off this year's conference Feb. 22 at 7:30 p.m. will be a special stand-up routine, "The Secrets of Stand-up: Three Alabama Comics Reveal How They Get the Laughs." The routine will feature comedians Olivia Cathcart, Bo Guthrie and Jarrod Prestage, who will share comedy secrets they have learned throughout their careers. Charlton James, assistant professor of theatre, will moderate.

Concluding the conference Feb. 23 at 3:30 p.m. will be a performance of Thornton Wilder's 1960 darkly comic play "Childhood." Amy Goodman, a recent graduate of UNA's M.A. program in English, will direct the play. The cast will feature members of UNA's own amateur theatre troupe, the Willing Hams. There will also be a special performance of "Childhood" Feb. 21 at 7 p.m. Admission to either of the performances is by donation.

All events are open to the public.

For more information, contact the conference committee at englishgradcon@una.edu or by calling the Department of English at 256-765-4238.