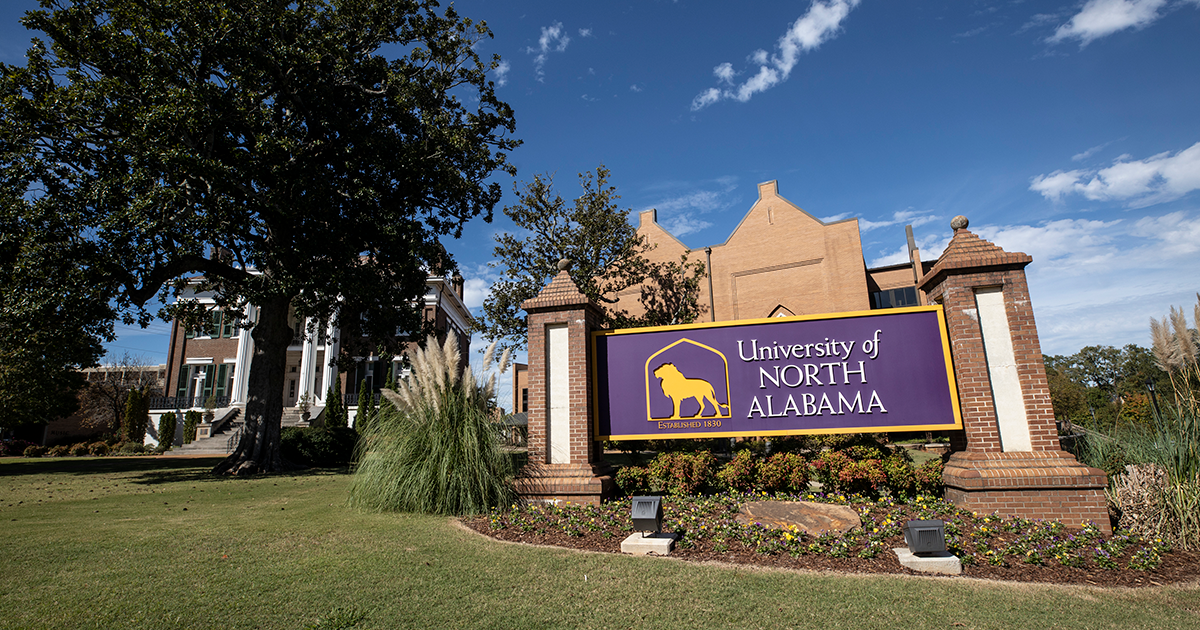 Plans Take Shape For New Integrative Health Center
Jul. 19, 2012
Michelle Eubanks, UNA, at media@una.edu, 256.765.4392 or 256.606.2033
The University of North Alabama this week is taking another major step toward the creation of a Center for Integrative Health, a first-of-its-kind academic center to train graduate-level health professionals in holistic approaches to some of the most chronic health issues in today's society. The university is hosting Zhang Zhiting, who plans to underwrite the cost of the center's facilities and infrastructure.

Zhang is founder and board chair of Guizhou Shenqi Group, which created Shenqi Ethnic Medicine College (SEMC) in Guiyang City, China, the school UNA is partnering with to build the new integrative health center. During his visit, Zhang and UNA administrators are scouting potential land sites for the center, with hopes of a purchase by December. When complete, the center will enroll international as well as domestic students and graduates of SEMC in a program leading to a master's in health and human performance with a concentration in integrative health.

"We are deeply appreciative to Mr. Zhang for his vision and generosity in this project," said Dr. William G. Cale Jr., UNA president. "We cannot find another center like this one that specializes in integrative health training. This will be valuable not only for students but for society."

"The establishment of the UNA Center for Integrative Health will effectively combine the 5,000 years of Chinese health culture and the University of North Alabama's close to 200 years of higher education experience," Zhang said. "It will play a significant role in educating integrative health professionals and training senior research integrative health management personnel. It benefits not only the United States and China but also the rest of the world."

Cale and Zhang signed a memorandum of agreement in January to partner UNA and SEMC in the creation of the Center for Integrative Health in Florence. UNA will be responsible for the development, implementation and operation of the program, while SEMC is responsible for land purchase, construction of instructional and residential facilities, and seed money for the hiring of faculty, staff and research assistants. Upon reaching full enrollment, the center's employee salaries will then be funded through new incoming tuition.

The center's new facilities will include classrooms, labs, offices and residential areas.

UNA plans to hire a director for the center by fall 2013, which is the earliest the program could enroll its first students. The center will receive its first cohort group from SEMC in fall 2014, enrolling a total of 50-100 students. The program will ultimately enroll more than 500.