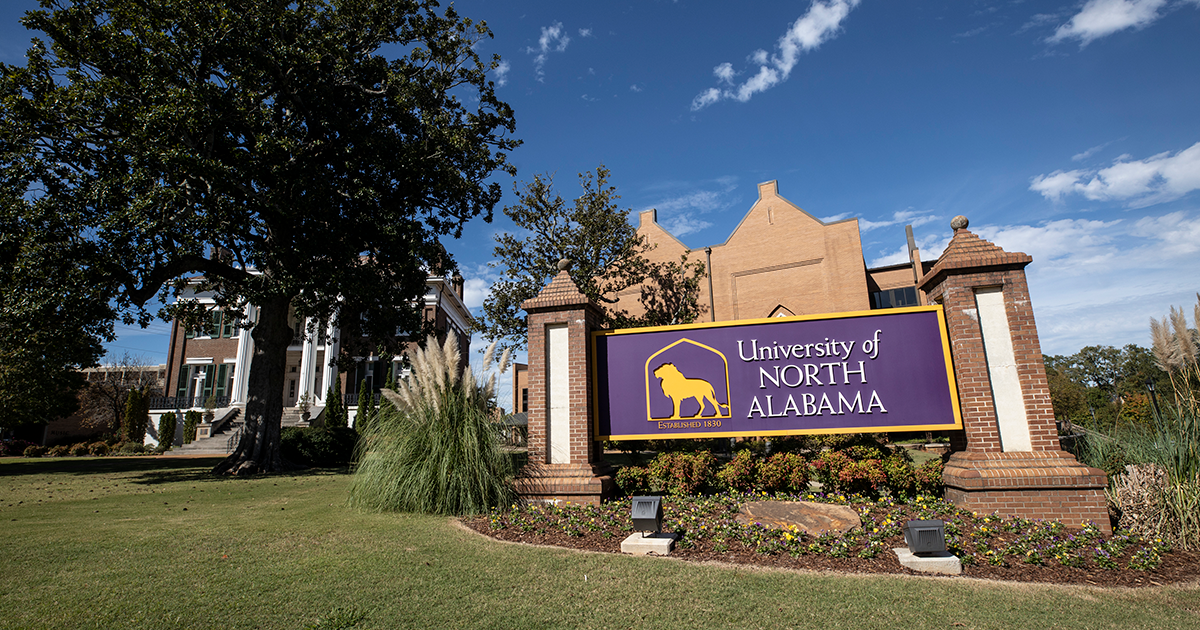 Una Qep To Host Collaboration Strategies Workshops
Sep. 09, 2015
Michelle Eubanks, UNA, at media@una.edu, 256.765.4392 or 256.606.2033
By Bryan Rachal, University Communications
FLORENCE, Ala. - The University of North Alabama Office of the Quality Enhancement Plan will host a series of Collaboration Strategies workshops, Sept. 14-16, in the GUC on UNA's campus. The workshops, which are intended for UNA students, faculty and staff, will help participants learn how to work better as a team.
Ms. Roni Jones will lead the workshops which will take place in two-hour blocks. Jones, who is considered to be an expert in the field of collaboration strategies, will address and have participants practice specific processes for engaging with team members in order to move the team forward. Dr. Lisa Keys-Mathews, director of the Office of the Quality Enhancement Plan at UNA, said the training will not only help all participants better understand how to interact with a group, but they'll also better understand their part in group dynamics.
"Being a good team or project member is a learned skill, not one that we are all born with. We are all asked to be a part of a team, committee or group project; in fact, I would say that as much of our work day is spent in a collaborative environment as is spent working independently," said Keys-Mathews. "Accomplishing a group goal, or completing a project or task requires that we work in an engaged manner using a set of skills that must be acknowledged, learned and practiced."
Each workshop session will provide participants with an understanding of group member capabilities, dialogue vs. discussion, seven norms of collaboration and skills practice time. Participants will then practice listening effectively, implementing group capabilities and employing the seven norms.
Keys-Mathews said the Office of the Quality Enhancement Plan is sponsoring this professional development opportunity as a part of the focus on undergraduate research.
"Research is often both a collaborative and individual effort; faculty members are mentoring students on the individual research skills required to be a successful researcher, and this focuses on group skills and dynamics that will contribute to the success of research endeavors, as well,"she said.
Sessions are available for group reservations with other specific times announced as open registration.
For more information or to register: https://una.edu/qep/collaboration-strategies.php.
Ms. RONI JONES
Ms. Roni Jones works with the National Geographic Society and is responsible for fostering strategic thinking, planning effective organizational designs, training for proficient and resourceful leadership, and developing successful collaboration skills in groups. She has also worked as professional development coordinator for the Placer County and Sacramento County offices of Education. She is an adjunct education faculty member for California State University (Sacramento).
UNIVERSITY OF NORTH ALABAMA
The University of North Alabama is an accredited, comprehensive regional state university offering undergraduate and graduate degree programs through the colleges of Arts and Sciences, Business, Education and Human Sciences, and Nursing. Occupying a 130-acre campus in a residential section of Florence, Alabama, UNA is located within a four-city area that also includes Tuscumbia, Sheffield and Muscle Shoals. UNA also operates a renowned collegiate athletic program in NCAA Division II's Gulf South Conference. The University of North Alabama is an equal opportunity institution and does not discriminate in the admission policy on the basis of race, color, sex, religion, disability, age or national origin. http://www.una.edu/