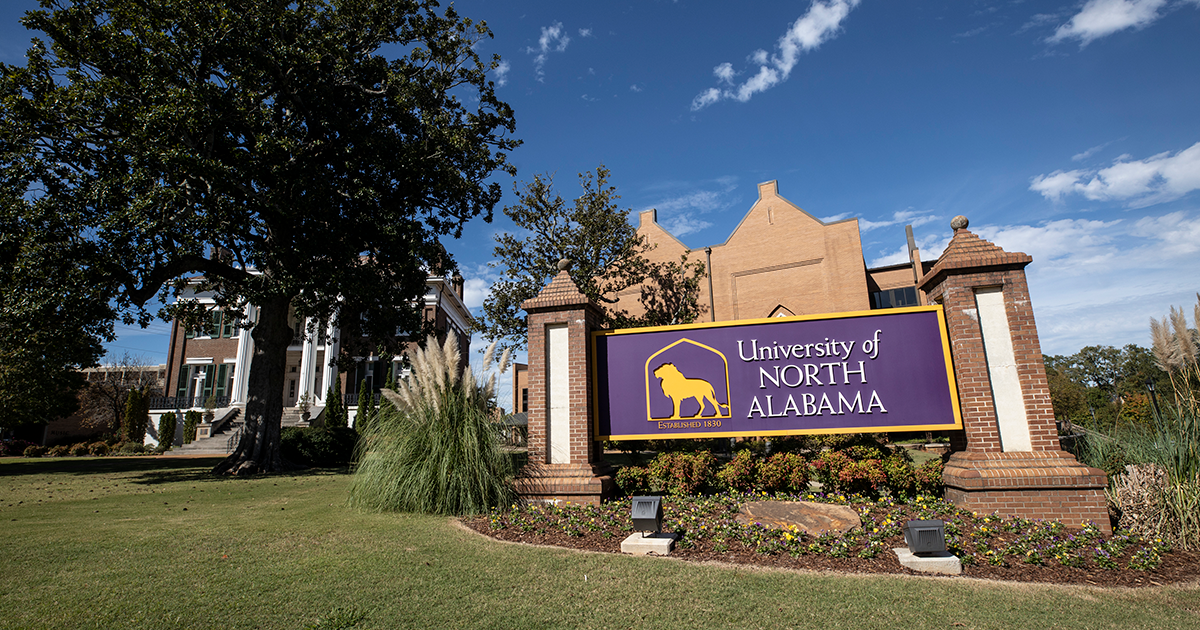 University Of North Alabama Starts New Tradition With "light The Fountain"
Mar. 11, 2016
Michelle Eubanks, UNA, at media@una.edu, 256.765.4392 or 256.606.2033
Bryan Rachal, University Communications
FLORENCE, Ala. - With the warm temperatures lately, it feels as if spring has sprung on the University of North Alabama campus. But to officially kick off the season the UNA Student Government Association (SGA) has decided to start a new campus tradition, "Light the Fountain."
UNA's "Light the Fountain" will take place Monday, March 21, at 7 p.m., and will run until about 9 p.m.
Harrison Fountain, as it is known, has become a signature piece on UNA's already gorgeous campus. Each year, when the fountain is turned on, students and visitors alike know that warmer weather is on the way; and because of that, the SGA decided to make the event a new tradition that will last for years to come.
For this inaugural lighting ceremony, Dr. Donald and Laura Harrison ('55), the patrons who provided the university with the fountain, will be in attendance to turn on the water and lights and kick-off the new tradition.
David Shields, UNA vice president for Student Affairs, said the event will make an excellent tradition on UNA's campus. "Tradition is a big thing when it comes to universities, and we already have some really neat ones at the University of North Alabama like dipping your pencil in the fountain at the beginning of the year for good grades! 'Lighting the Fountain' will fit in perfectly with what we always try to do here, and that's to provide a truly unique and comprehensive student experience and this just adds to that."
Shields said having the Harrisons in attendance for the inaugural event will make it even more memorable.
UNA's "Light the Fountain" is open to the public. For more information: UNA Student Affairs at 256-765-4223 or https://www.una.edu/studentaffairs/vice-president-for-student-affairs.html