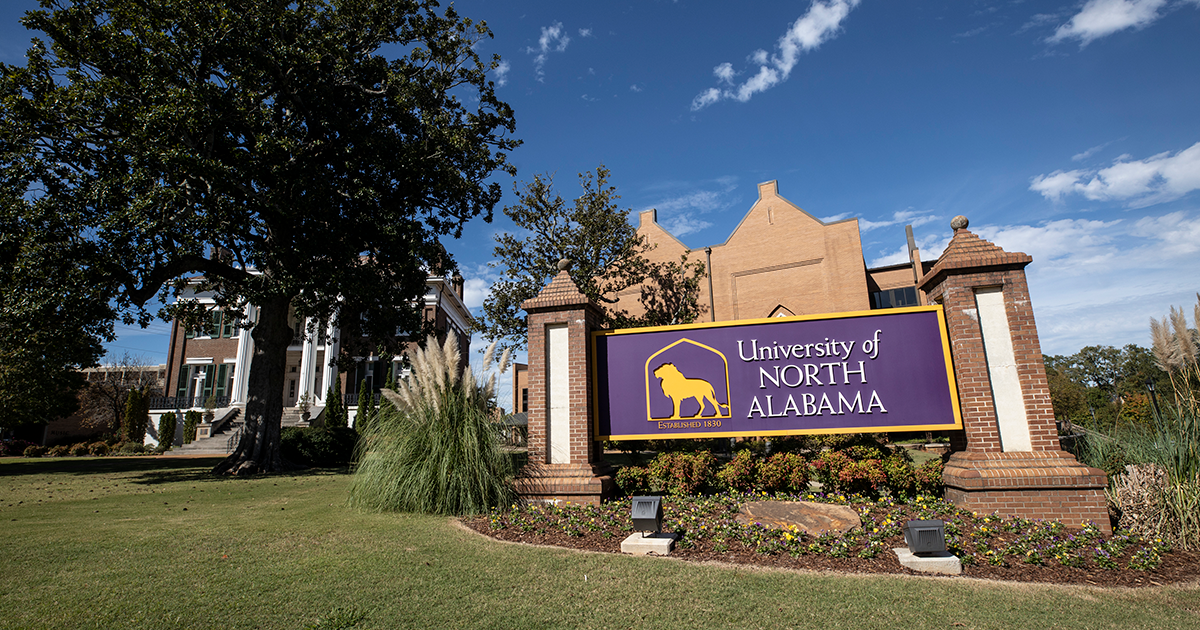 Una College Of Business Students Producing Consistently High Marks On Certified Public Accountant Exam
Sep. 29, 2014
Michelle Eubanks, UNA, at media@una.edu, 256.765.4392 or 256.606.2033
By Bryan Rachal, Public Affairs and Media Relations
FLORENCE, Ala. - For the third year in a row students from the University of North Alabama have the second highest pass rate on the Certified Public Accountant Exam in the state of Alabama. Only Auburn University bested UNA in the state, while both Samford University and the University of Alabama fell below UNA in the rankings.
The CPA exam is a nationwide test that every accountant is required to pass before practicing in their field. The national average pass rate for the test is around 40 percent. UNA's pass rate for 2013 was at 63.1 percent, well above the national average and only slightly lower than Auburn's at 63.4 percent. The exam, which is developed by the American Institute of CPA's, ensures that any individual performing accounting and auditing services has satisfied the rigorous standards.
What's most impressive is that UNA's program is not only competing, but surpassing larger institutions that are highly competitive. "It reflects well on our faculty as well as the quality of students we have at UNA. We do try to ingrain in our students the importance of the exam and our curriculum is designed to help them prepare and succeed on the professional exams in accounting," said Mark Lawrence, UNA's department of accounting chair.
Dr. Greg Carnes, Dean of UNA's College of Business, said accounting is a particularly demanding major that requires many hours of study. The fact that UNA students consistently score so well on the CPA exam lends confidence to those in the program and promises that their dedication to school and the program will deliver a solid grade on the exam and a valuable asset when entering the job market, he said.
"Having the CPA exam on your resume indicates a very high level of mastery of what's considered to be the common body of knowledge for accountants has been achieved. For potential employers, a high pass rate among UNA students assures them that our grads are well prepared for the job," said Carnes.
For more information on UNA's accounting program: Dr. Mark Lawrence at 256-765-4332 or mlawrence@una.edu