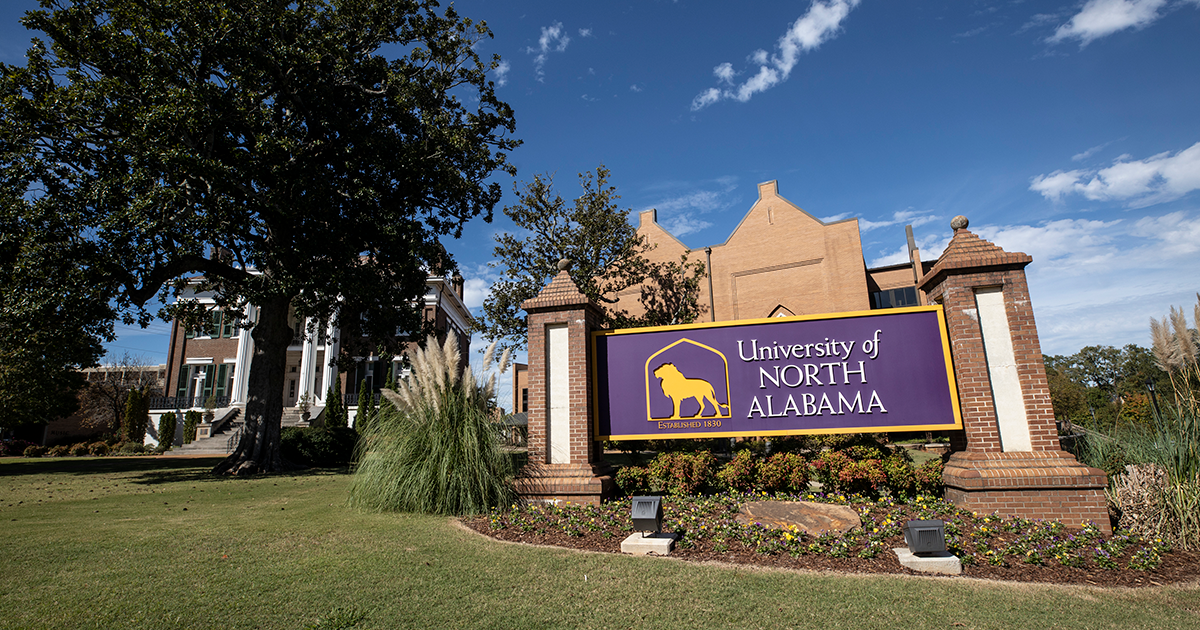 Pride Of Dixie Marching Band To Perform For National Audiences At Georgia Dome
Oct. 16, 2012
Michelle Eubanks, UNA, at media@una.edu, 256.765.4392 or 256.606.2033
FLORENCE, Ala. - The University of North Alabama's Pride of Dixie Marching Band will be hosted as guest performers at the Bands of America Marching Band Super Regional Fall Championship Oct. 27 in Atlanta. It will be the second time the Pride of Dixie has performed as guests at the elite competition for the region's best high school bands. The competition is held at the Georgia Dome.

The Pride of Dixie, a 220-member ensemble that includes the brass and woodwinds, percussion, Majorettes, Lionettes and Color Guard, will represent UNA and the Shoals area by bringing three performances to an audience of more than 10,000 high school students, parents and band directors. The Pride of Dixie has been invited back as the only performance guest because of its demonstrated standard of excellence throughout the years.

During this nationally sanctioned two-day event, the most competitive high school marching bands will compete in one of the nation's most prominent marching band championships hosted by Music for All. At least 34 high school marching bands will perform in preliminary competition, evaluated by a panel of nationally recognized music educators and marching band experts.

UNA's Pride of Dixie Marching Band will demonstrate its excellence, professional sound and clean, crisp marching maneuvers for this highly competitive audience.

"It's incredibly wide exposure for the university because the bands that compete at the Atlanta Super Regionals are not just southeastern bands," said Dr. Lloyd Jones, UNA band director. "We're going to be able to reach an audience that most likely never would have been able to hear about UNA otherwise. It's also a recruitment opportunity, which is a major focus of our program."

For more information, contact University Bands at 256-765-4362.