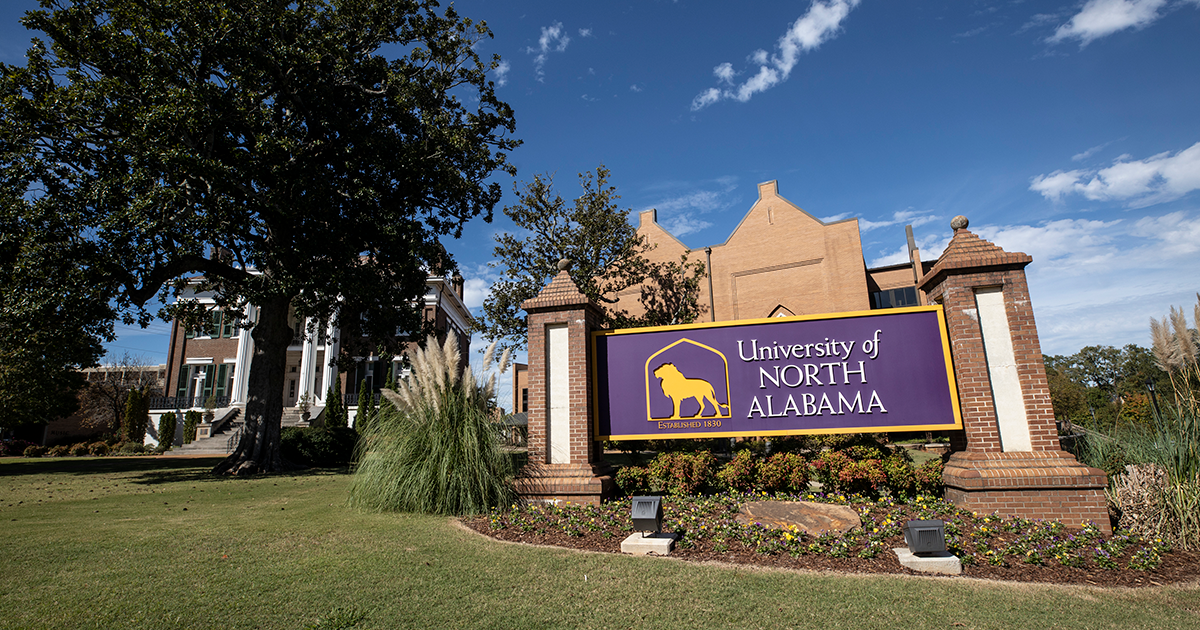 Homecoming Brings Muscle Shoals Music Legends To Mane Room For Panel Discussions Friday
Oct. 10, 2013
Michelle Eubanks, UNA, at media@una.edu, 256.765.4392 or 256.606.2033
By Hannah Mask, Student Writer
FLORENCE, Ala. - Music enthusiasts are sure to embrace this year's Homecoming theme and "Let the Good Times Roar" as they enjoy events set for Friday, Oct. 11, in the Mane Room at the University of North Alabama's Entertainment Industry Department.
A panel discussion, "Color-Blind Harmony: Race and Music in Muscle Shoals," will take place at 1:30 p.m. at the Mane Room, located at the intersection of Pine and Tombigbee streets in downtown Florence.
Panelists will include legendary soul singer Jimmy Hughes ("Steal Away," "Neighbor, Neighbor," "Why Not Tonight?"), guitarist Jimmy Johnson and bassist David Hood of the famed Muscle Shoals Rhythm Section (the group immortalized as "The Swampers" in the Lynyrd Skynyrd anthem "Sweet Home Alabama") and saxophonist Harvey Thompson of the world-famous Muscle Shoals Horns.
Dr. Robert Garfrerick, chair of the Department of Entertainment Industry, said the discussion - moderated by Muscle Shoals music historian Terry Pace, UNA's director of university communications and marketing - will revolve around the opportunities music afforded to race relations in the Shoals before integration.
"While George Wallace was blocking black students from getting into the University of Alabama, here in Muscle Shoals, whites and blacks were working alongside each other in the studio," Garfrerick said. "When they left to go to lunch, they couldn't sit together if the black person could go in at all."
At 3 p.m., the Mane Room will play host to a "Coffee Talk with Rick Hall," the legendary Muscle Shoals music producer and founder of FAME Recording Studios. Hall will discuss his career with Garfrerick and fellow Entertainment Industry faculty members Walt Aldridge, who all three worked for Hall at FAME before coming to UNA.
Both events are free and open to the public. For more information, call the UNA Entertainment Industry Department at 256-765-4342. For complete information on Homecoming 2013 events at UNA, visit alumni.una.edu or call the UNA Office of Alumni Relations at 256-765-4201.
Photo Caption:Southern soul singer Wilson Pickett records in Muscle Shoals with Southern rock guitarist Duane Allman. A 1:30 p.m. panel discussion Friday at the Mane Room discusses "Color-Blind Harmony: Race and Music in Muscle Shoals."