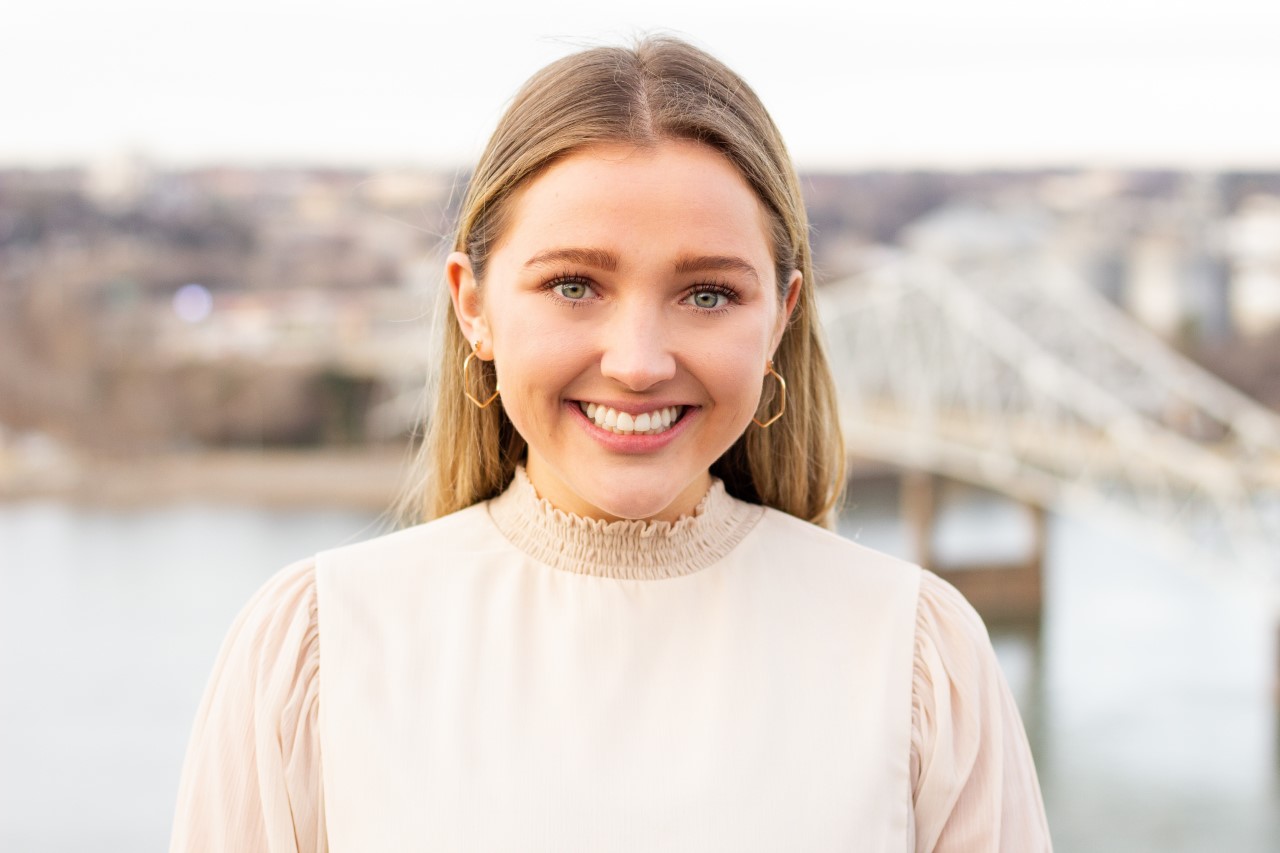 More Than a College, a Community
May. 30, 2023
Caroline Conkle , at cconkle@una.edu
The University of North Alabama is home to the Delores and Weldon Cole Honors College. Their mission is to provide students with a great college experience that translates into postgraduate success. The College is full of many students with different majors, backgrounds, and aspirations. 
As a student in the Cole Honors College myself, I am writing a series of student profiles on other students in the College and how their time at UNA and as an Honors student is preparing them for future success. 
Leelee Ozbirn graduated in May with a double major in accounting and French. She spent her last final semester in Atlanta, where she completed an accounting internship. 
Q: Why did you choose to come to UNA?
A: I chose to attend UNA for the community. I knew I wanted something more than the typical college experience. I wanted to get involved in campus life and really focus on growing my leadership skills through organizations and campus events. UNA has many opportunities to get involved on campus. These opportunities are readily available to any student who wishes to make the most out of his/her experience. UNA is a perfect size. It's a university feel with a small-town appeal.
If I could give my younger self advice, it would be to not worry about what others may think and have confidence in a good decision. I am from the Florence area, so I was initially wary about coming to UNA, solely because of staying in the town where I went to high school. In reality, UNA checked every single one of my boxes. It is a perfect size, it has a supportive community, there are career opportunities, study abroad opportunities, scholarships, a beautiful campus, and influential professors and classmates. It was just what I was looking for in a university. 
Q: If you were to give your younger self advice about coming to college, what would you say?
A:  I would advise my younger self to immerse myself in the experience to make it my own. I may have grown up here, but my time at UNA is so much different than what I previously knew. 
Q: What drew you to honors? Why did you want to join?
A: I knew I wanted to join Honors for the community aspect. There is a reputation that comes with being an Honors student that I wanted to be a part of. The Honors College is respected around campus, and professors regard its members as intelligent, hardworking students. I also joined for the networking opportunities the honors college provides with alumni from the college/program. 
Q: If you were to tell someone to join the honors college, what would you say?
A: I would tell everyone to join the Honors College at UNA for the community. The Honors College at UNA is a community inside of a community. Your peers, staff, and administrators are there to help you with any problem you may have. I never feel alone; a resource is always available when I need to reach out with a question. Building connections is a big part of college, and being a member of the Honors College allows you to connect to a highly regarded community. 
Q: How do you feel UNA is preparing you for success?
A: UNA is preparing me for success by offering leadership opportunities that may not have been available/harder to attain at larger schools.  UNA has been very user-friendly to me because it is so people-oriented. My professors know me by name, and these relationships have encouraged me to succeed, not because of my intrinsic motivation, but because I also want to make them proud based on the relationship we have built. This small college experience is giving me big world opportunities.
About The University of North Alabama
The University of North Alabama is an accredited, comprehensive regional state university offering credential, certificate, baccalaureate, master's, and doctoral programs in the colleges of Arts, Sciences, and Engineering; Business and Technology; Education and Human Sciences; and the Anderson College of Nursing and Health Professions. The first-choice University for more than 10,000 on-campus and online students, UNA is on a bucolic campus in Florence, Alabama, part of the historic and vibrant Shoals region. Lions Athletics, a renowned collegiate athletics program with seven (7) Division II National Championships, is now a proud member of the NCAA Division I's ASUN Conference. The University of North Alabama is an equal opportunity institution and does not discriminate in the admission policy on the basis of race, color, sex, religion, disability, age, or national origin. For more: www.una.edu and www.una.edu/unaworks/