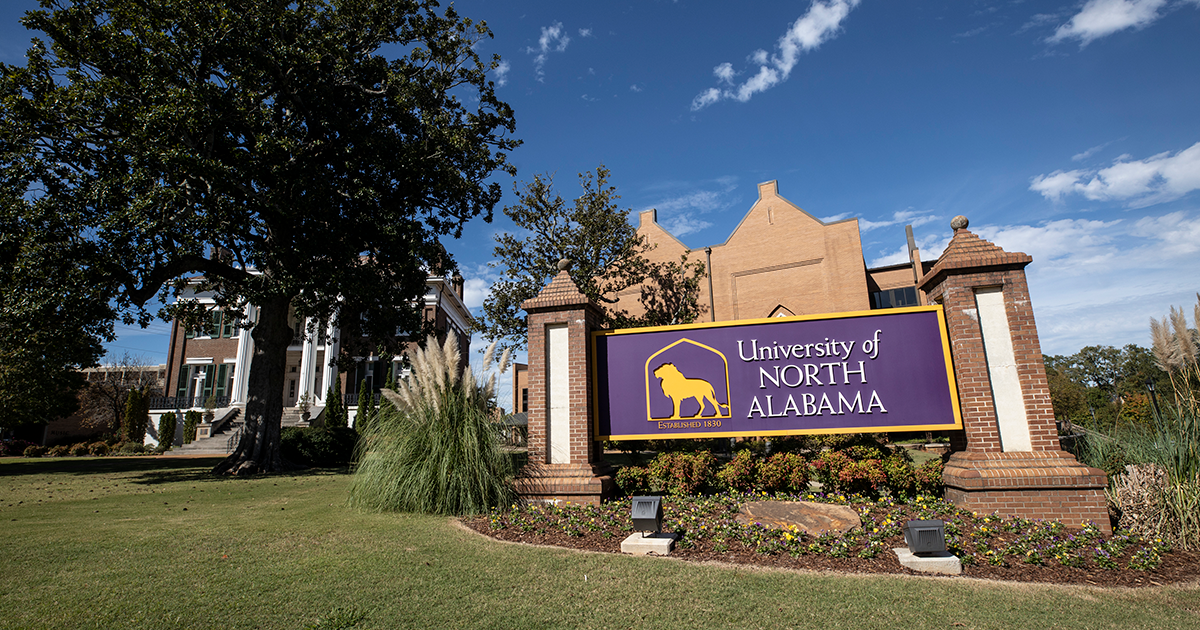 University Of North Alabama Now Offering New M.a. In Writing
Sep. 13, 2016
Michelle Eubanks, UNA, at media@una.edu, 256.765.4392 or 256.606.2033
Bryan Rachal, University Communications
FLORENCE, Ala. - The University of North Alabama is now offering a second graduate degree in English. Graduate students can now obtain an M.A. in Writing.
The new degree was approved by the Alabama Commission on Higher Education (ACHE) at the quarterly meeting Sept. 9, and will feature three tracks: Creative Writing, Technical Writing and Rhetoric/Composition.
Officials with the English Department received approval through the UNA graduate curriculum process last year, but needed approval from ACHE before the program was official.
"The English Department's undergraduate professional writing option has been very successful over the years," said Dr. Cynthia Burkhead, chair of the UNA English Department. "And many of our alums have expressed interest in graduate studies in that area. This new program will allow us to address the need for graduate level writing instruction in our geographic area, where professional writers are in large demand," she said.
Burkhead said the new degree also gives the department the ability to provide appropriate preparation for students wishing to pursue Ph.D. studies in Rhetoric/Composition or Creative Writing.
The department started offering classes this fall in anticipation of ACHE approval, and since the program was designed based on the current faculty, Burkhead said they do not need to hire additional faculty members to meet the program's needs.
Burkhead said that based on surveys conducted as part of the proposal, they believe enrollment will be very good once the word gets out. One track that may be quite popular she said is technical writing, which has become a trending profession as of late.
"As business and industry becomes more technical, there is more need for writers to communicate what those organizations are doing," said Burkhead. "Especially in the highly technical environment of north Alabama, we see a great future for our technical writing graduates."
Burkhead said that over the past 15 plus years, the English Department has built a quality M.A. program and the new degree and tracks will only add to that.
"Our graduates have found success as writers, teachers and Ph.D. students. We look forward to providing the same quality preparation for our M.A. in writing students," she said.
For more information on the new M.A. in Writing: https://www.una.edu/english/master-of-arts-in-english.html
For more information on the UNA English Department: https://www.una.edu/english/index.html