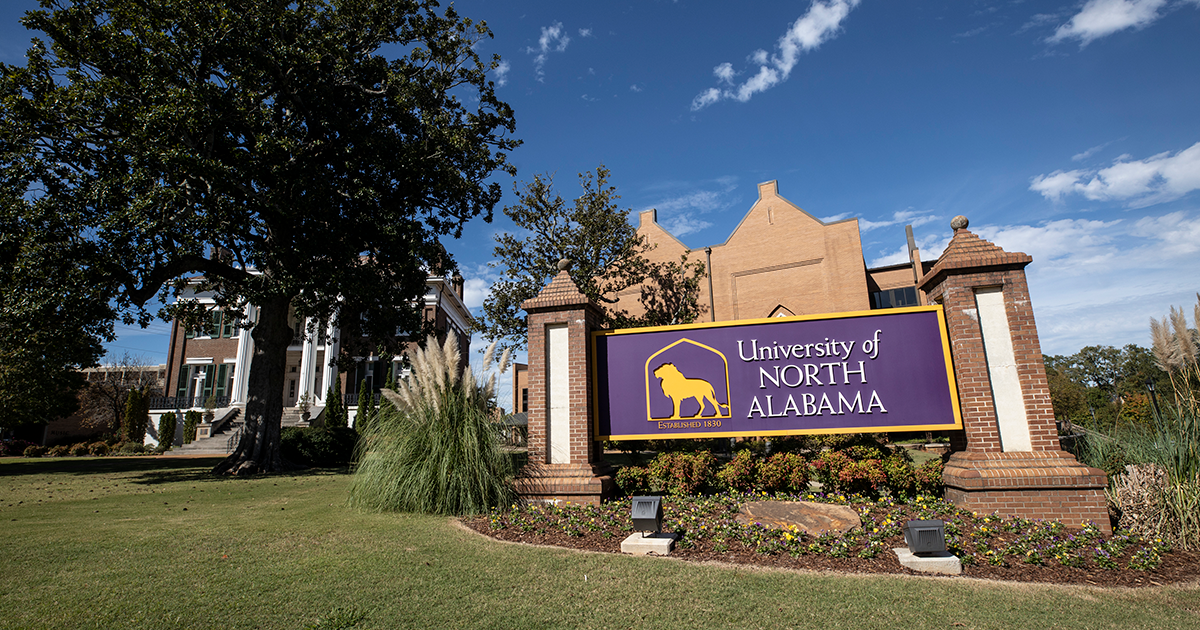 Una's Nelson Lecture To Feature Professor And Author Of New Book Focusing On Racial Dynamics Of Muscle Shoals Music Scene
Apr. 04, 2018
Michelle Eubanks, UNA, at media@una.edu, 256.765.4392 or 256.606.2033
Bryan Rachal,
University Communications
FLORENCE, Ala.- Dr. JonathanRieder is currently working on a book on the racial dynamics of the Muscle Shoals music scene over the past 60 years, and he also happens to be the next featured lecturer in thethird annual Lawrence J. Nelson Lecture series.
The University of North Alabama Department of History will host the third annual Lawrence J. Nelson Lecture, Thursday, April 12, at 7 p.m., in the Performance Center in the Guillot Student Center on campus.
Rieder isaCivil Rights author and currentmember of the graduate faculty of Columbia University's Sociology Department. His lecture will focus on both MLK and how the Shoals musicians exemplified-and failed to exemplify-King's vision of the Beloved Community.
Rieder joined the faculty of Barnard College in 1990 and chaired the department from 1990 through 2003. He previously taught at Yale University and Swarthmore College. In addition to his teaching in the Sociology Department, Rieder is affiliated with Barnard's programs in American Studies, Jewish Studies and Human Rights Studies.Rieder teaches courses on contemporary American culture and politics;unity and division in the United States;the sociology of culture; and race, ethnicityand American pluralism. He has regularly taught "The Shapes and Shadows of Identity" in the Barnard First-Year Writing Program. His latest course is From Rhythm and Blues to Soul and Rock: The Sociology of Crossover Culture.
Jonathan Rieder has written two books on the Civil Rights Movement:Gospel of Freedom: Martin Luther King, Jr.'s Letter From Birmingham Jail and the Struggle That Changed a Nation(Bloomsbury, 2013) andThe Word of the Lord Is upon Me: The Righteous Performance of Martin Luther King, Jr.(Harvard University Press, 2008). He has also has been a frequent commentator on TV and radio, a contributor toTheNew York Times Book Review, and a contributing editor forTheNew Republic.
The Lawrence J. Nelson Lecture Series was established to honor the late Dr. Lawrence J. Nelson and his profound influence as a professor at UNA for 30 years.
"He had an enormous effect on many people, including myself," said history professor Dr. Matthew Schoenbachler. "When I came to UNA in the mid-80s, I was a music major. But I wandered into Dr. Nelson's class and was fascinated. I became a history major because of that, and I guess you could say the rest is history," he said
The lecture is free and open to the public.
For more information: the UNA Department of History at 256-765-4306 orhistory@una.edu
UNIVERSITY OF NORTH ALABAMA
The University of North Alabama is an accredited, comprehensive regional state university offering undergraduate and graduate degree programsthrough the colleges of Arts and Sciences, Business,Education and Human Sciences, and the Anderson College of Nursing.Occupying a 130-acre campus in a residential section of Florence, Alabama, UNA is located within a four-city area that also includes Tuscumbia, Sheffield and Muscle Shoals. UNA also operates arenownedcollegiate athletic program in NCAA Division II's Gulf South Conference.The University of North Alabama is an equal opportunity institution and does not discriminate in the admission policy on the basis of race, color, sex, religion, disability, age or national origin.